We're 27 years old today!
Thursday 24th September 2015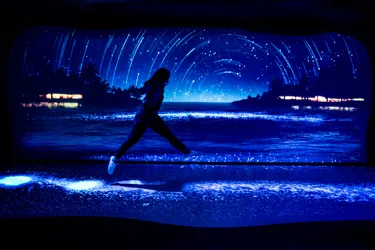 SEA LIFE Sydney Aquarium turned 27 today! We celebrated with our amazing sea life in the Great Barrier Reef including Leopard Sharks, Black Tip Reef Sharks, Smalltooth Sawfish and schools of vibrantly coloured tropical fish.
SEA LIFE Sydney Aquarium's rich history dates back to 1988 and looking back over 27 years, it's impressive to conceive that over 140,000 animals and around 1,000 newly born babies have called SEA LIFE Sydney Aquarium home.
Our birthday is a wonderful opportunity for us to consider the impact our history has had on visitors and supporters. Our emphasis is on public education and marine conservation by working with the SEA LIFE Trust to continue their work in conserving marine life.
These School Holidays
SEA LIFE Sydney Aquarium has gone from strength to strength since its opening and this year the attraction will see a number of changes and improvements. These school holidays SEA LIFE Sydney Aquarium have teamed up with LEGO ANZ for an opportunity to explore the secrets of the ocean and become a LEGO City Deep Sea Explorer!
From September 19, SEA LIFE Sydney Aquarium will feature a LEGO City Deep Sea Experience where visitors can take part in activities to become a Deep Sea Explorer. Embark on an exciting treasure hunt to seek out LEGO creations hidden amongst the colourful marinelife in the displays plus other activities with awesome giveaways up for grabs!
Awesome Deals in Sydney!
If you haven't visited SEA LIFE Sydney Aquarium recently check out our best Sydney attractions deal here! Three entertaining and family friendly activities located in Darling Harbour, what more can you ask for?!