Welcome to Captain Barnacles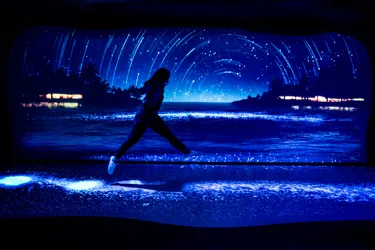 A group of thrilled Merlin's Magic Wand children this week had the very special chance to be the first to meet Captain Barnacles  from the Octonauts at SEA LIFE Sydney Aquarium!
Making a grand entrance into Darling Harbour, Captain Barnacles - the leader of the Octonauts crew - valiantly sailed over to the aquarium to meet the children for his first ever Australian appearance.
The Octonauts, a hugely popular children's series aired on the ABC in Australia, follows a team of adventure heroes who dive into action whenever there is trouble under the sea.
Captain Barnacles from the Octonauts will be making special appearances at SEA LIFE Sydney Aquarium every day during the school holidays from 2pm – 5pm.
Merlin's Magic Wand is Merlin Entertainments Group's official charity and puts the magic back into the childhoods of seriously ill, disabled and disadvantaged children.  As a part of the Merlin's Magic Wand experience, the group of lucky children enjoyed a tour of SEA LIFE Sydney Aquarium with expert guides, followed by a BBQ lunch.