Why Darling Harbour should be on everyone's bucket list
Thursday 1st February 2018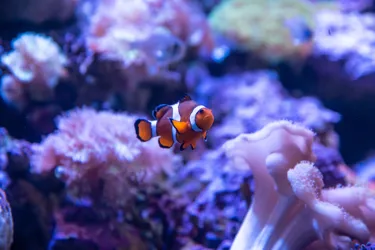 Whether you're just visiting for the day or you're here for a week, you will never be short on things to do, so sit back and relax and let me tell you why Darling Harbour is THE place to be in Sydney.
From the break of first light to the starry nights, there's always something to do here.  Whether you prefer taking selfies at cocktail hour after a late afternoon shopping trip, capturing the sparking water backdrop, or you'd prefer to soak up the rich history and culture that is inhabited here, there really is something for everyone.
Surrounded by Ferry Terminals and only a short walk from Pyrmont Bridge, we really do have one of the best spots on the Harbour.  With the Ferry Terminals leading to other stunning places such as Manly, Circular Quay, Lane Cove, Watsons Bay and more; and Pyrmont Bridge making it easy to walk over to the other side of the huge Harbour (trust me, it's a long way round), not only are we really easy to get to, but it's also easy to go off and explore the other wonders of the Harbour and Sydney for that matter, before or after your visit to us.
First, a history lesson!
Did you know that the coastal Aboriginals, known as the Eora people, who originally inhabited the harbour, called Darling Harbour "Tumbalong", which means a place where seafood is found. The reason being that the harbour was used for food and transport up the Parramatta River.  However, after thousands of years, the shores became littered with the remnants of oyster shells and other shellfish remains, and it is this that led the Europeans to call the area Cockle Bay.
Over time, the number of shipyards and wharves grew, along with the countless factories and warehouses in the surrounding streets.
In the 19th century the harbour underwent massive change to adapt to the introduction of Industrial Revolution Technology.  In 1815, the very first steam engine in Australia began work on the harbour, the first iron-hulled ship was assembled and the first steamship was launched.  In 1820 the Market Street Wharf, which is where the Sydney Sea Life Aquarium now stands, was built, and it is the only remaining wharf from this era.  Cool huh!
Pyrmont Bridge:
Another symbol of Australia's industrial history that is right here on the harbour, is Pyrmont Bridge.  Here's some fun facts:
It is one of the world's oldest surviving electrically operated swingspan bridges. The first bridge began operating in 1857 and the current swingspan bridge opened in 1902. The bridge provided the main transport route between the city and Sydney's growing western suburbs while the swingspan allowed tall vessels to access Darling Harbour.  

The bridge is a key piece of engineering heritage and the swingspan has opened more than

600,000 times in

its lifetime.

A comemorative plaque is at the bridge's west end and an inscription in the stonework at the eastern end recognises Percy Allan, the engineer who designed it.

It is 369 metres long

Over 5 million pedestrians cross it every year to get to the other side of the harbour.  I told you it's a long way around.!
The re-birth of Darling Harbour:
In 1984, the redevelopment of Darling Harbour was announced, an HRH Queen Elizabeth II formerly opened it on May 4th 1988 and, guess which attraction was the first to open?  Yep, you guessed it, it was Sydney Sea Life Aquarium!  Shortly followed by many museums, shops, restaurants, hotels and bars, making the harbour a different kind of heartbeat for Sydney.
10 years later, Cockle Bay Wharf was constructed and the following year, massive work began in preparation for Sydney to host five sports during the 2000 Olympic Games.
Today, Darling Harbour houses over 120 retail outlets in the Harbourside Shopping Centre alone, and more than 50 restaurants and cafes, as well as many attractions such as Sydney Sea Life Aquarium, WILD LIFE Sydney Zoo, Madame Tussauds, Chinese Gardens, Australian National Maritime Museum, Star City Casino and Lyric Theatre, Powerhouse Museum and the newly rebuilt International Convention Centre.
Some more random facts about Darling Harbour for you (you can thank me when you're answering the million dollar question on Millionaire Hotseat):
I

t is the deepest natural harbour in the world.

Over 229 films have been set in, or have featured Sydney

It has a unit of measure named after it.  A

Sydharb

is roughly the amount of water in Sydney Harbour, which is about 562 gigalitres (

562 billion litres to you

and me) of water at high tide.  Strangely enough this hasn't really become popular outside of Australia.  Go figure!
Life can be "cruisy":
As well as the array of museums, theatres, shops, restaurants and bars, if seeing 360 degree views of the harbour from the water floats your boat (I'm sorry, I couldn't help myself!), then you can take your pick of the hundreds of cruise boats that are at your disposal.
From sightseeing tours, to whale watching, to dinner/lunch cruises, show boats, hens/bucks parties, weddings and private charters, a perfect and magical experience awaits you.
You can even just use the ferries to hop on and off at different locations and lap up the views as you go.
Don't want to wait for a ferry or prefer your own private space, why not catch a water taxi?  Yes, that's right, you heard me! A water taxi's - genius right!  Some of them even have their own WIFI and Digital TV's to keep you entertained, if spectacular views under the sun or stars doesn't interest you, if you're more interested in just getting somewhere fast.
Ok, so this is everything you can expect on a daily basis, but keep your eye out for more articles being posted about what other events are held on our world famous harbour throughout the year!