Environment
Our commitment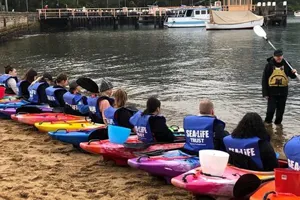 Environment
As a company with operations in 25 countries, we always seek to reduce both our local and global impact on the environment with clear, measurable actions. Through our attractions, we encourage our guests to respect their environments too and do the right thing for a sustainable future.
LEADING BY EXAMPLE 
We have some great initiatives here at the aquarium that underpin our commitment to sustainability.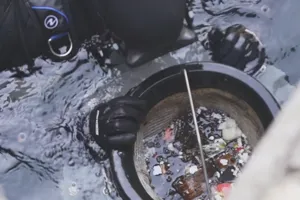 Reducing Plastic Pollution
An estimated 26 million tonnes of plastic pollution ends up in the oceans each year. As advocates of marine conservation, we're focusing even more on removing single use plastic from our business and actively seeking out environmentally responsible businesses throughout our supply chain.
We have phased out plastic straws within all Merlin's attractions worldwide. We'll continue to review the use of plastic within our business, seek innovative partnerships to raise awareness of plastic misuse, and promote recycling through our attractions.
In 2019 we implemented a new initiative to help reduce plastic pollution in our oceans; 10c from the purchase of any cold drink within our attraction will go towards raising funds for the installation of new Seabins in our local Sydney waterways.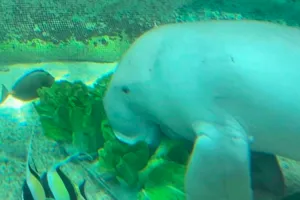 Lettuce Power
Did you know since 2009 we have saved approximately 72,000 kg of leftover lettuce (organic waste) from our dugongs from going to landfill and generated about 18,000 kilowatt hours of renewable energy? This equates to the electricity used to watch a flat screen TV non-stop for 11.6 years!
COMPOSTING 
Pig's daily food scraps are also recycled in another way. Through overnight compositing, SEA LIFE Sydney Aquarium takes the food scraps from the dugong and turns it into usable rich soil!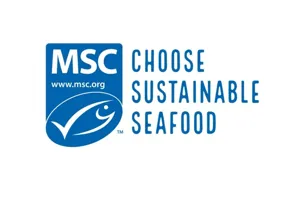 Sustainable Seafood
Wharf Cafe in the main foyer area of SEA LIFE Sydney Aquarium serves Marine Stewardship Council certified Alaskan Pollock and pole and line caught Tuna. This means that these are sustainable species, and have been caught in a sustainable method. Learn about how you can buy sustainable seafood.
SEA LIFE Sydney Aquarium is also proud to be aligned with What's the Catch? with Matthew Evans on SBS ONE which discovers the shocking truth about Australia's seafood and reveals what we should be eating and why.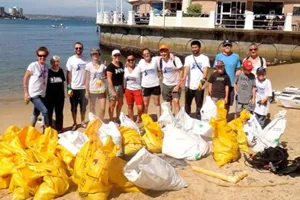 Employee Participation
Every year we take part in 'We Care about our Planet' events to support our commitment to sustainability. These include collecting plastics and other waste, encouraging staff to cycle, walk and even skateboard to work and driving awareness about environmental initiatives amongst our staff and guests. Our SEA LIFE aquariums all over the world host 'beach cleans' to clear litter and help prevent materials entangling and poisoning creatures that live on or near the beach.