Discover some of our species of Cephalopods
Cephalopods are invertebrates that have arms or tentacles attached to their head. The name Cephalopod actually comes from the Greek word meaning 'head-feet'!
Book Now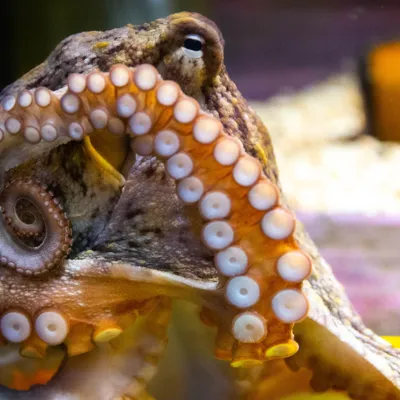 Sydney Octopus
The Common Sydney octopus is a species found along the east coast of Australia. They possess a formidable array of defence mechanisms, ranging from hiding in the first instance, to quick bursts of speed if spotted by a predator, use of ink sacs, camouflage and even self-amputation of their limbs, a process known as autonomy. They are considered to be one of the cleverest animals found in any aquarium, and throughout scientific testing, certain species have been found to be able to identify different shapes and patterns.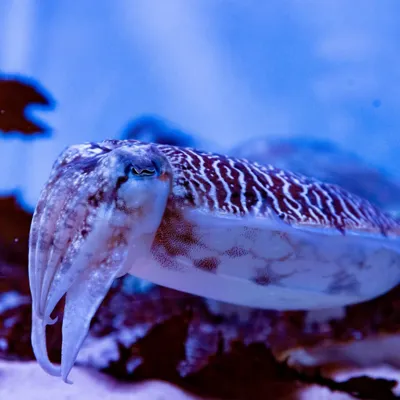 Mourning Cuttlefish
When courting, the male cuttlefish will display both male and female colours simultaneously to cleverly seduce the female while at the same time hoodwinking rival males. The deceptive male positions himself between the female and the rival male. Showing his true male colours towards the female to woo her, he will at the same time mimic female colours to the rival male to disguise the courtship.
Did you know?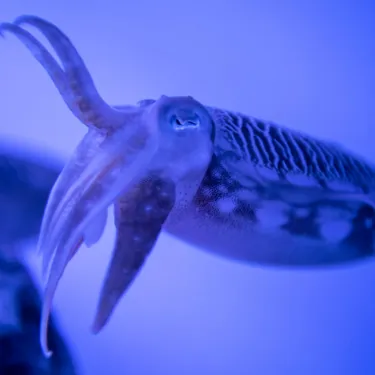 Blue blood?
All cephalopods have blue blood instead of red blood!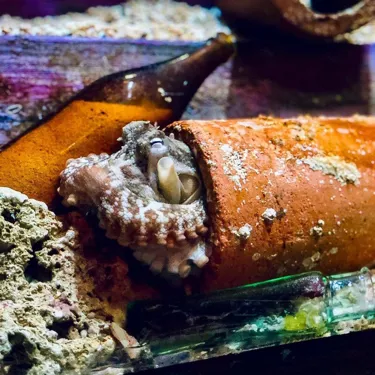 Masters of Camouflage
Cephalopods are masters of camouflage and can change not just their colour but their texture as well to help blend in to their surroundings.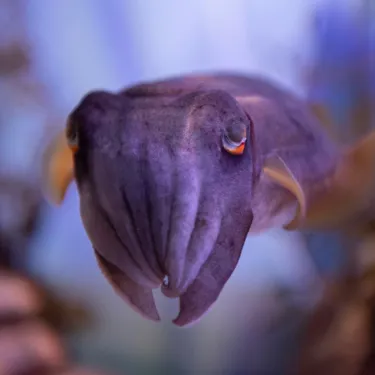 Live Fast, Die Young
Most species of Cephalopod grow up fast and die young. They commonly have a life expectancy of only up to 3 years.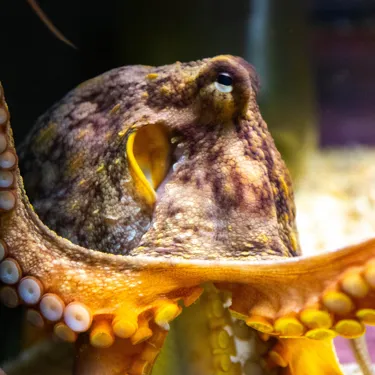 No Backbones
Cephalopods are invertebrates which means they have no backbone.