SEA LIFE, South Coast Shipwreck
Discover some of our species
Here at SEA LIFE Sydney we have a few different species of seahorses and closely related species. 
Book Now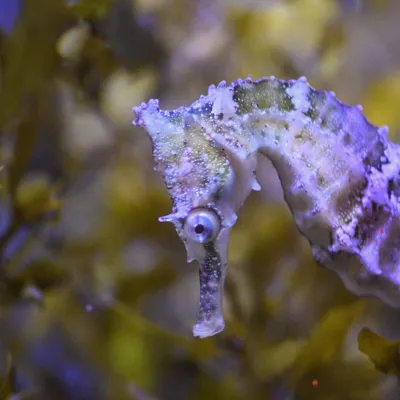 White's Seahorse
The White's Seahorse, also know as the Sydney Seahorse was named after named after John White, Surgeon General to the First Fleet. Following a dramatic decline in its population over the last decade, it has recently been listed as an 'endangered' species in NSW. It is now Australia's only threatened seahorse species and the second endangered seahorse species worldwide.
IUCN Red List Conservation status: Endangered 
Razorfish
The Razorfish adopts a unique and easily identifiable position of head-down, tail-up that mimics the spines of sea urchins. Growing up to 15 centimetres long, they are typically found within coastal reefs in the Indo-Pacific region where sea urchins live. Razorfish have been observed to eat zooplankton as well as tiny crustaceans.
IUCN Red List Conservation status: Least concern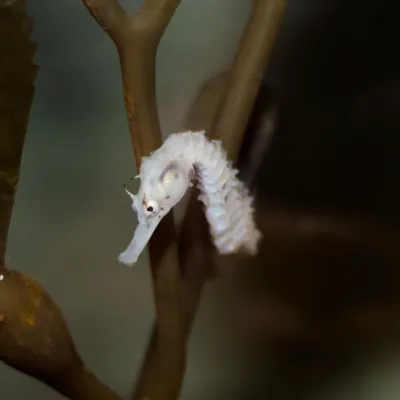 Pot-bellied Seahorses
Also known as the Bigbelly Seahorse, this species of seahorse are known for their very big 'bellies'. Pot-bellied seahorse can be found in the central to southern coast of New South Wales.
IUCN Red List Conservation status: Least concern 
FIN-tastic Seahorse Facts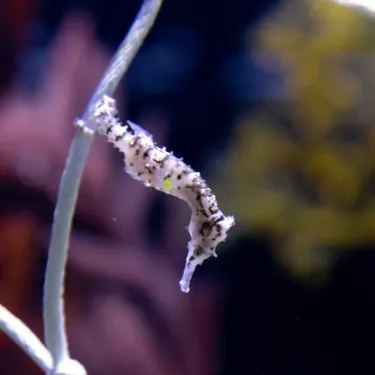 Eye see you
Seahorses have great eyesight! Their eyes can work independently from one another which means they can look forwards and backwards at the same time.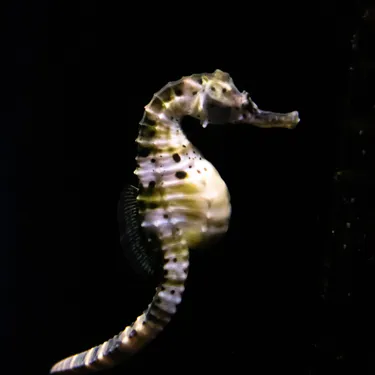 Love for life
Seahorses pair up and mate for life. When pairing the seahorses perform a courtship dance which can last for up to an hour.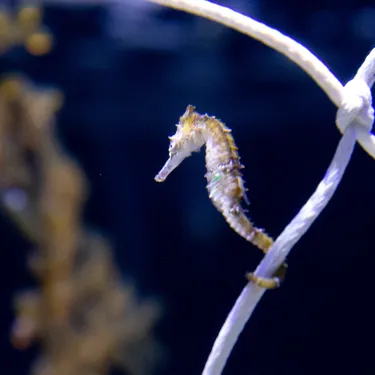 Can you find me?
Seahorses are masters of disguise and blend extremely well into their surroundings, often being mistaken for seaweed.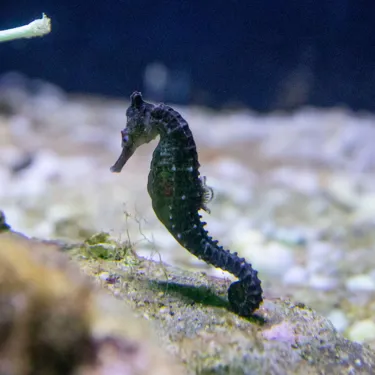 Go Dad!
It is the male seahorse that gets pregnant and gives birth to the baby seahorses.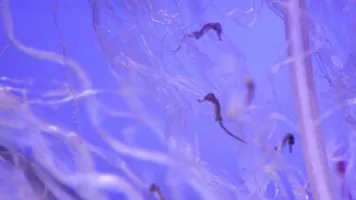 White's Seahorse Breeding Program
To help declining populations of White's Seahorse recover, our team here at SEA LIFE Sydney undertook a breeding program. Wild seahorses from Clifton Gardens were moved to the aquarium where they gave birth to hundreds of babies. These baby seahorses grew healthy and strong and in May 2020 they were released onto the Clifton Gardens swimming net and nearby seahorse hotels.