Discover our Shark Species
Here at SEA LIFE Sydney we have 14 different species of sharks including our giant Grey Nurse Sharks and our local Port Jackson Sharks.
Book Now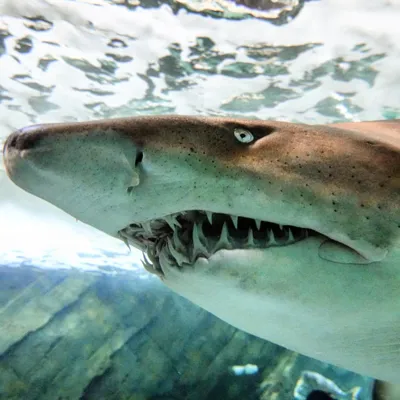 Grey Nurse Shark
Despite its fearsome appearance and rows of sharp teeth, the Grey Nurse shark offers no threat to humans and is, in fact, a superbly adapted fish-eater, usually swallowing its prey whole. During the 1960s and 1970s, the population of the Grey Nurse shark declined sharply and in 1984, they became the first shark species in the world to be awarded protected status. SEA LIFE Sydney Aquarium supports conservation measures to protect the species, such as through the establishment of marine parks where fishing is prohibited.
IUCN Red List Conservation status: Vulnerable
However the east coast population is listed as critically endangered.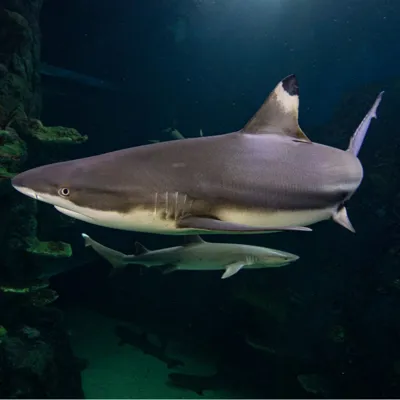 Blacktip Reef Shark
The Blacktip Reef shark is habitually identified by its prominent black tips on its fins. This species can grow up to 120 centimetres in length and feeds on crustaceans and other small fish. They are typically found lying within shallow, inshore waters over reef ledges and sandy flats of tropical and sub-tropical waters of the Indo-Pacific region. However, they sometimes appear within brackish and freshwater environments too.
IUCN Red List Conservation status: Vulnerable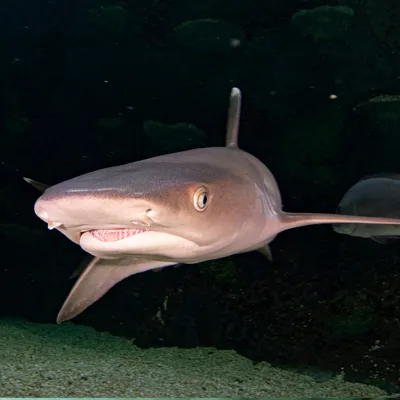 Whitetip Reef Shark
The Whitetip Reef shark is widely found across the Indo-Pacific region nestling near caves as well as the coral heads and ledges of coral reefs. Whitetips are more slender in body shape than other sharks, have oval-shaped eyes, characteristic white tipped fins and can grow up to 1.6 metres in length. Its diet consists of eels, octopus and crustaceans.
IUCN Red List Conservation status: Vulnerable
Wobbegong Shark
Wobbegong sharks are species of carpet sharks found in the temperate and tropical waters of the Indo-Pacific Region. The origins of the name 'Wobbegong' is derived from the Australian Aboriginal language meaning 'shaggy beard', a reference to the whisker-like growths around its mouth. Unlike other sharks, the Wobbegong's skin is patterned, giving the appearance of light and dark blotches which assist its ability to camouflage on the ocean floor. Most species of Wobbegong grow up to 1.5 metres in length.
IUCN Red List Conservation status: Least concern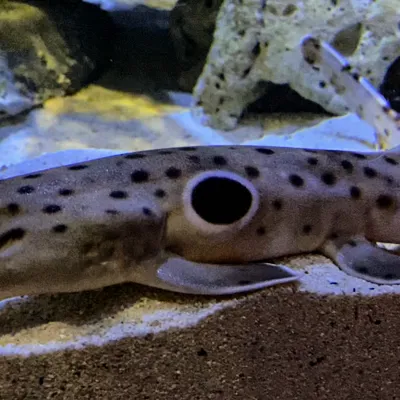 Epaulette Shark
The Epaulette shark is a small slender shark that has one large black spot on its body and is a member of the carpet shark family. This shark has the ability to 'walk' by using its fins just like feet. This adaptation helps this shark navigate its way through rocky reefs looking for food.
IUCN Red List Conservation status: Least concern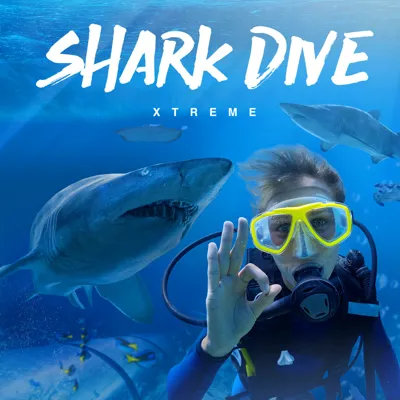 Ready to dive with our sharks?
Shark Dive Xtreme - Sydney's most exhilarating experience is back!  
Get your adrenaline pumping and take the plunge in one of the most thrilling animal encounters in Australia. Shark Dive Xtreme is a rare opportunity to get closer than ever to our incredible Grey Nurse Sharks, Port Jackson Sharks, Wobbegong Sharks, as well as giant Stingrays, and many more amazing sea creatures... all without a cage!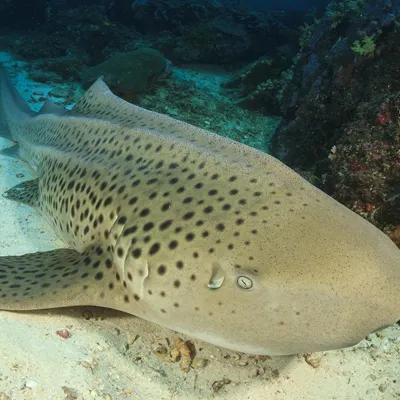 Leopard Shark
The Leopard shark also commonly known around the world as the Zebra shark is a slow-moving species that feeds on the sandy bottom on the sea primarily on molluscs and gastropod. This species grows to around 2.4m but has been recorded around 3.5m long. 
IUCN Red List Conservation status: Endangered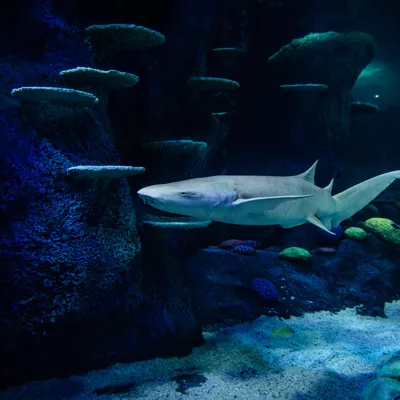 Tawny Nurse Shark
Tawny Nurse Sharks or the Rusty Cat Shark can be found in the warmer waters of the north Australian coast. This species belongs to a family of sharks called the carpet sharks. Tawny sharks tend to spend the day resting among coral reefs or rocky substrate and is most active at night. This species of shark can grow to about 3.2 m in length. You can find our Tawny Nurse sharks in our Day and Night on the reef exhibit!
IUCN Red List Conservation status: Vulnerable
FIN-tastic Shark Facts
Species of Sharks
Did you know there are over 400 different species of sharks! Here at SEA LIFE Sydney we have 13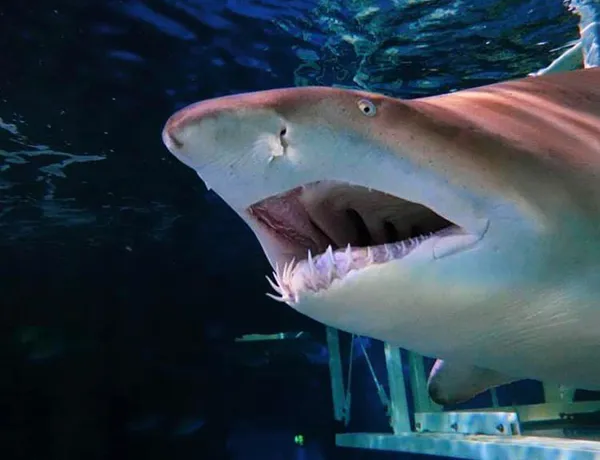 No dentist needed
Many species of sharks have several rows of teeth which they can lose and replace thousands of times in their lives.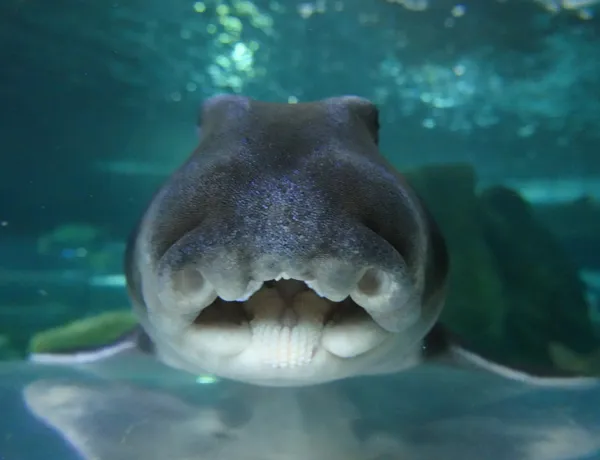 Big and small!
Sharks come in all shapes and sizes. The biggest sharks today can grow up to 12 meters long and the smallest is around the size of your hand!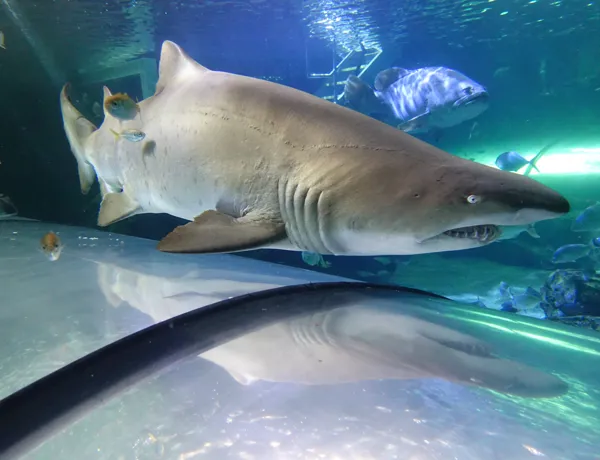 Under threat
Sharks are in danger of disappearing. Many sharks get caught in fishing gear or are hunted for their fins.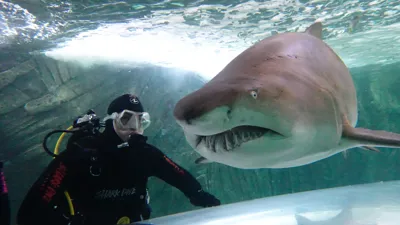 Shark Dive Xtreme
Dive with Grey Nurse Sharks in the heart of Sydney CBD!
No cages - just you, your instructors, sharks, giant stingrays and more
No previous diving experience required (age 14+)
All day aquarium admission included
Top selling shark products