1st July - 16th July 2023
All Day
Perfect for Families
Bust the myths and uncover the legends of the sea!
Get ready to bust some of the world's greatest ocean myths and legends these school holidays at SEA LIFE Sydney Aquarium!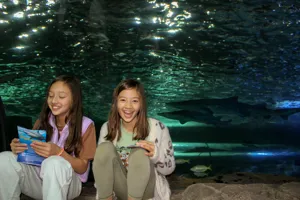 Become a myth buster!
Dive in and discover the secrets of the sea on an interactive trail of mythical creatures and legends that have captured imaginations throughout history!
Kids can test their knowledge and uncover the truth on an interactive journey busting myths about sharks, stingrays, moray eels, the mighty megalodon, and more!
Once completed, you will receive a special reward!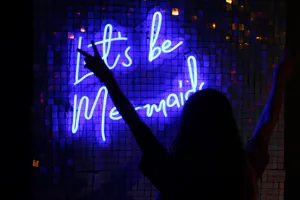 Meet a Mermaid!
Meet a mermaid every day these school holidays!
We are so excited to welcome Hire A Mermaid to our attraction this July!
Hire A Mermaid is an Australian business that was created due to popular demand from beachgoers in 2021. Hire A Mermaid offers multiple services including birthday, advertising, models, corporate events, and other custom events; as well as participating in charities. The professional mermaids within the company have been in the industry for years and have extensive experience performing, and working with children.
When you can meet them:
Date: 1st-16th of July
Time: 11am-12pm Daily
Location: Dugong Deck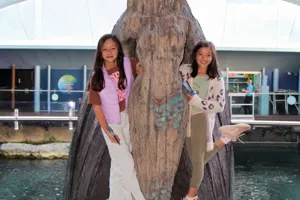 What's Included!
Entry to SEA LIFE Sydney Aquarium
Meet & Greet a Mermaid!
A FREE Myths and Legends activity trail across the aquarium
A FREE Myths and Legends reward poster and sticker when your little ones complete the trail.
Cute photo ops along the way!