New
The Penguin Dairies
Follow our newest penguin chicks as they grow!
Meet our new penguin chicks
SEA LIFE Sydney Aquarium has recently welcomed some adorable new Gentoo Penguin chicks into the sub-Antarctic colony. Hatched from 7 attentive couples, these penguins are growing up fast with lots of exciting milestones ahead. Follow the adventures of our penguin chicks with 'The Penguin Dairies' and find out all the latest news, keeper updates and cutest photos right here!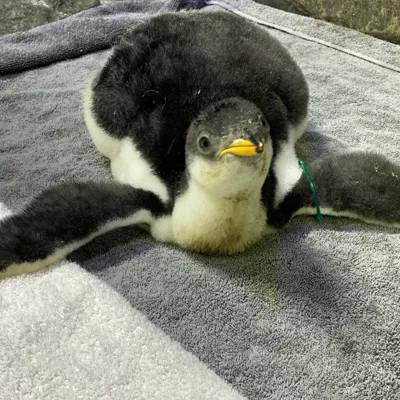 New year, new me!
02/01/2021
Our penguin chicks are diving straight into the new year with a full set of new feathers! Our penguin chicks are starting to look a lot like their parents as their new waterproof feathers start to come. It'll soon be time for their swimming lessons to begin!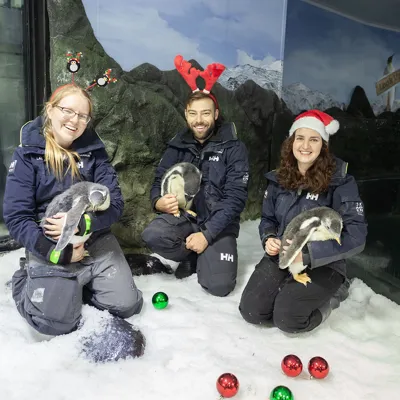 Merry Christmas!
25/12/2020
It is Christmas here at SEA LIFE Sydney Aquarium and our little chicks wanted to share the joy! Merry Christmas to all our penguin lovers out there, we can't wait to see you next year!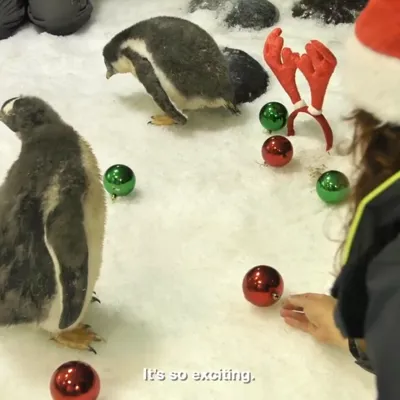 Chicks first Christmas
23/12/2020
The Christmas season is here and our new penguin chicks enjoyed a winter wonderland celebration with baubles & bubbles!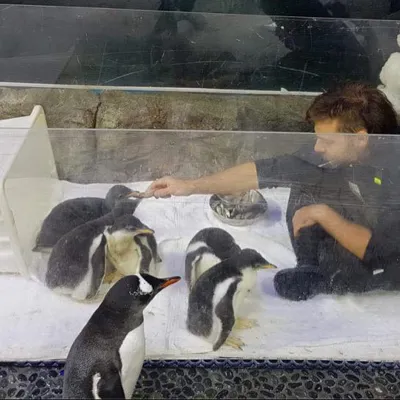 Penguin Preschool
03/12/2020
Our penguin chicks are growing up fast! To keep our penguin chicks safe as they grow bigger and start to explore their home we have moved them into a special creche that we like to call penguin preschool!  In the wild penguins would keep their chicks together in a similar style to enable the adults penguins to head out for regular swims. This allows them to catch enough food for both themselves and their new baby.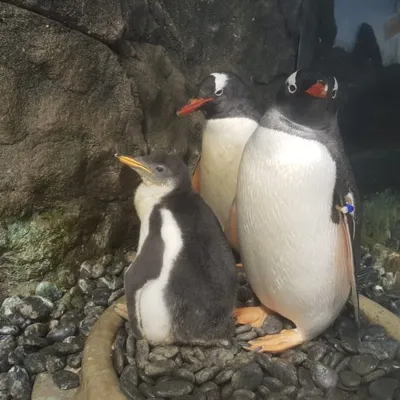 Family photo!
20/11/2020
Famous penguin couple Sphen and Magic cuddle up with their newest baby for the cutest family photo ever!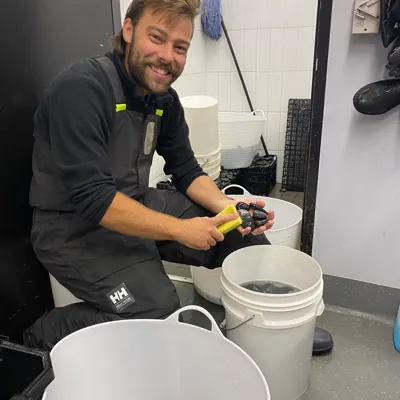 Pebble cleaning
10/12/2020
Cleaning cleaning cleaning all day long! During nesting season our Gentoo penguin couples sit on nests of pebbles. This means the pebbles get pretty dirty! Each day our penguin team have to collect leftover pebbles and scrub them till they are shiny and clean for our penguins to use again!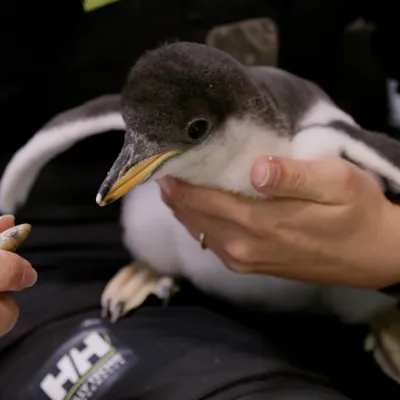 Largest Chick weighs 2kgs
23/11/2020
The penguin chicks are growing up fast! Today the penguin team weighed our biggest penguin chick and it now weighs 2kgs!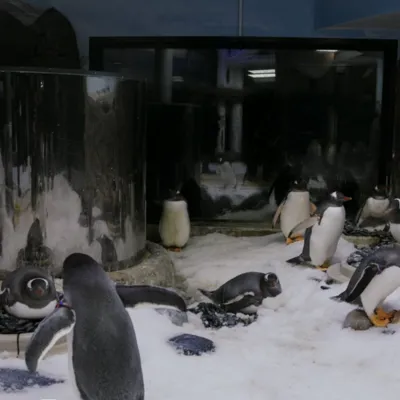 Penguin Chicks announced!
22/11/20
Today our penguin chicks were announced to our SEA LIFE fans!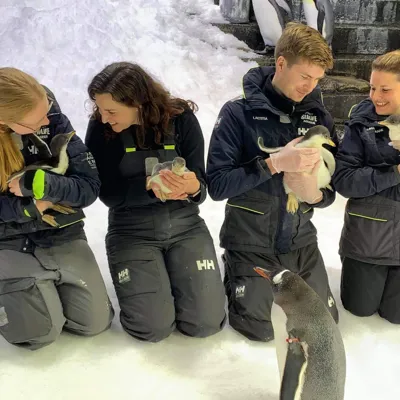 Keeper cuddles!
19/11/2020
During a routine weighing session for the new Gentoo chicks the penguin team snapped an this cuddly shot with the adorable new babies!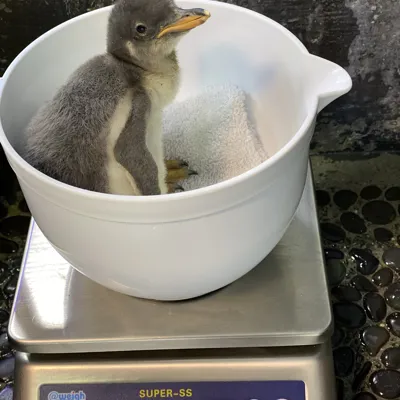 Penguin Chick Gets Weighed
6/11/2020
To ensure our penguin chicks are gaining weigh our penguin keepers have to weigh our chicks daily. To keep them balanced on the scales they sit inside a small bucket with a blanket to ensure they are warm and dry - so cute!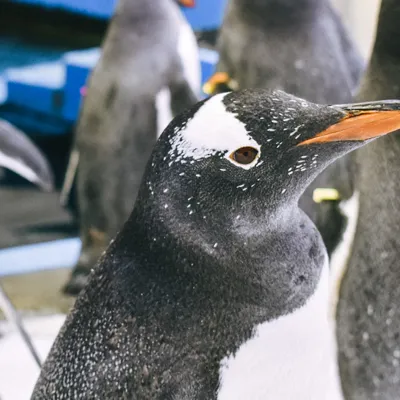 Waddle Watch - Live
Our colony of Sub-Antartic Penguins are pretty busy birds! They have to eat, sleep, waddle, eat, swim, poop... and the best part? You get to watch it all! Tune in live and watch our adorable colony 24/7. Keep an eye out for our adorable new penguin chicks keeping warm by cuddling up to their dedicated parents. 
This live stream was made possible by the Panasonic AW-UE4
Book Tickets Now
General Admission
Online From
$38.40
Per Adult
Price includes Digi Photo Pass with 8 digital photos included – valued at $26!
Get your ticket on your phone

| | | |
| --- | --- | --- |
| Ticket Type | Price on the day/School Holidays/Weekends | SAVE 20% - Pre-book online in advance on weekdays |
| Adult | $48 | $38.40 |
| Child (3-15 yrs) | $35 | $28.00 |
| Student or Senior* | $39 | $31.20 |
| Child (0-2 yrs) | FREE | FREE |

 

*All concession holders must have a valid concession/student/health care card to gain access to the attraction with a Student/Senior ticket.

Guarantee entry by booking online