Amazing events at SEA LIFE London Aquarium
Immerse into Unforgettable Events at London's Exclusive Aquarium. For matchless corporate event experiences, dive into our mesmerising underwater kingdom at SEA LIFE London Aquarium.
The captivating wonder under London nestled below the city's vibrant pulse. With over 500 species, our venue provides a stunning backdrop for events, while emphasising our crucial role in marine conservation. Engage in our vibrant ethos while experiencing an unforgettable celebration beneath London's busy streets.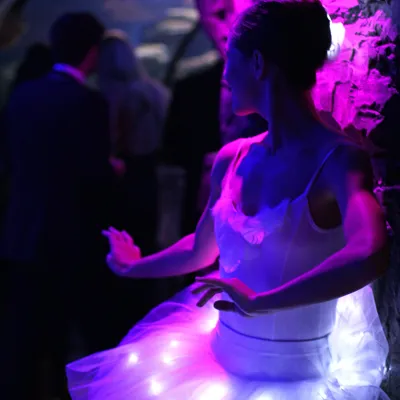 THE SEA LIFE LONDON EVENT EXPERIENCE
Submerge your guests into the enchanting world beneath the waves at SEA LIFE London Aquarium for an unforgettable event.
Corporate dinners or parties at SEA LIFE London Aquarium take on a new level of intrigue as guests enjoy their cocktails whilst surrounded by the tranquillity of marine life, creating a unique atmosphere that will spark conversation and engagement.
The journey commences with our extraordinary Shark Walk, a jaw-dropping walk on a glass floor that offers unprecedented views into our impressive shark tank, setting the stage for welcome drinks in Pacific Wreck and Coral Kingdom.
Forming the perfect conversation starter for any networking event and with multiple unique branding opportunities and immersive experiences, including our interactive shark divers.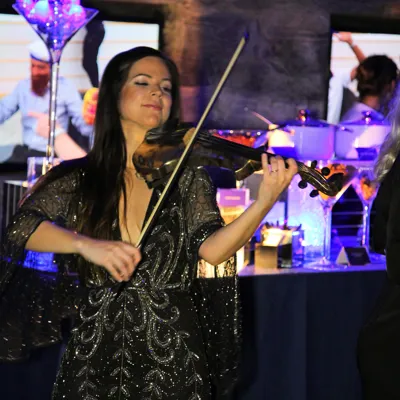 Following the encounter with our sharks, guests are invited to marvel at the gliding turtles and shimmering shoals of fish as they make their way through the Ocean Tunnel, transporting your guests to our principal events space, Atlantic Cove.
Here, against the backdrop of our expansive floor-to-ceiling aquatic tanks, your special event unfolds with an array of catering options, bars and entertainment amidst an array of sea creatures.
This dynamic, ever-changing seascape creates an enchanting and immersive atmosphere, ensuring a truly memorable event.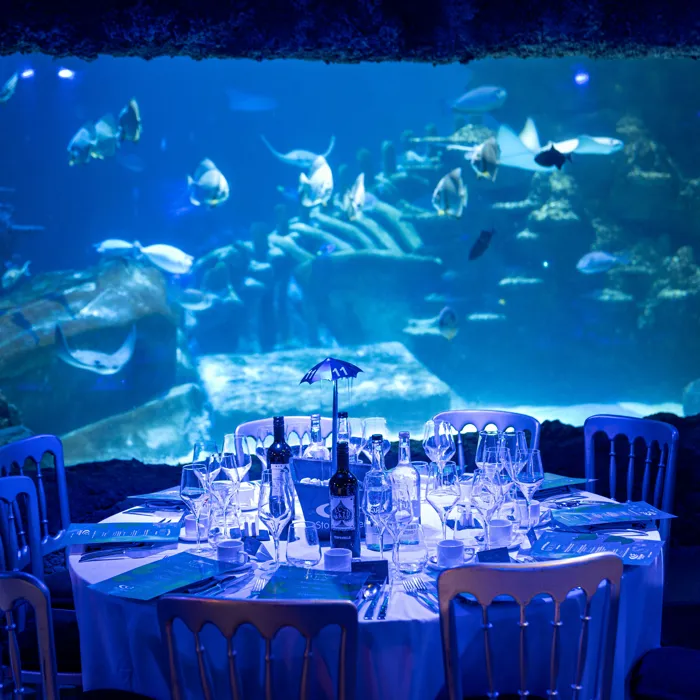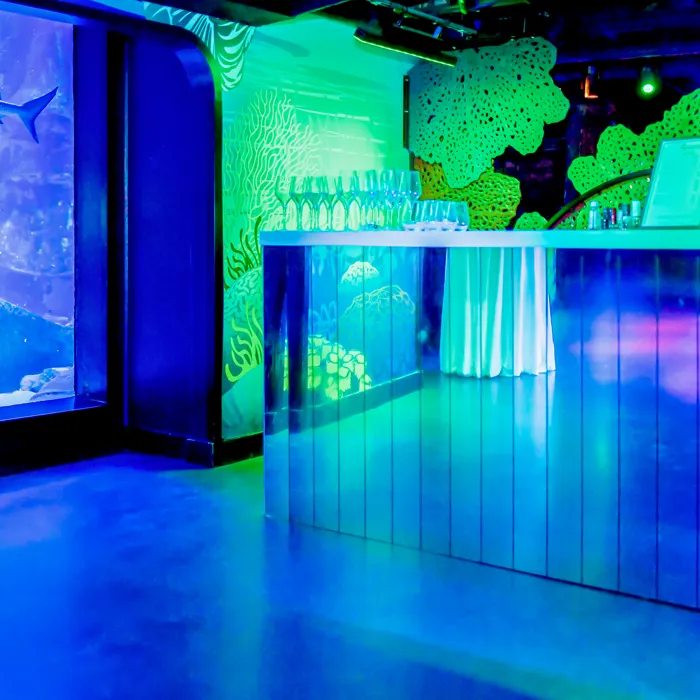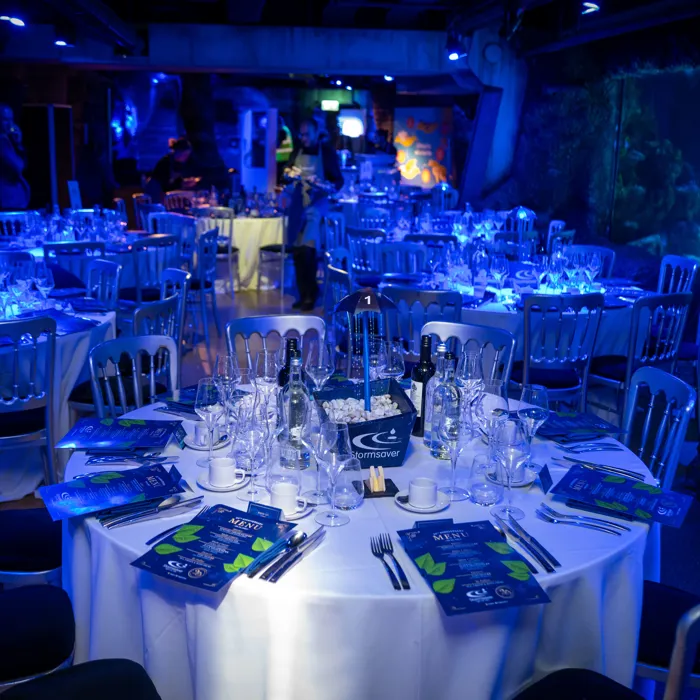 AN EVENT WITH PURPOSE
At SEA LIFE London Aquarium, we strive to deliver not only unforgettable experiences but also inspire a commitment to our world's waters, which face ongoing threats of pollution and damage. By choosing SEA LIFE as a venue, you are choosing to host an event with purpose.
An event at SEA LIFE London Aquarium provides a unique opportunity for your guests to learn about the critical conservation work supported by our SEA LIFE Trust charity and understand the importance of our mission: a world where our oceans are healthy, fully protected, and teeming with diverse marine life.
As part of our new initiative, for every guest booked, we pledge to donate one pound to either the SEA LIFE Trust or Merlin's Magic Wand, enabling your event to directly contribute to the protection and conservation of marine life and habitats or to creating magical experiences for children in need. By selecting SEA LIFE London Aquarium, your event becomes more than just a gathering; it becomes a catalyst for meaningful change and a celebration of our planet's incredible marine biodiversity.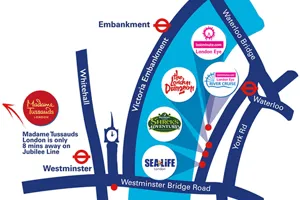 HOW TO FIND US
SEA LIFE London Aquarium is located on the South bank of the river Thames, within the County Hall building. We are situated right next to the London Eye, just over Westminster Bridge from Big Ben and The Houses of Parliament.
Enquire Now