Book online & save
Flexible Rescheduling
We are now cashless
Book online & save
Flexible Rescheduling
We are now cashless
Meet the turtles & terrapins
Turtles are ancient reptiles that have been around for over 200 million years! They shared our planet with the earliest Dinosaurs. Today, there are over 300 species of turtle in our oceans and rivers. 
Here at SEA LIFE London Aquarium we have a loveable bunch of turtles and terrapins that you can spot during your visit. Keep your eyes peeled for our most adorable residents, Boris and Dougie the Green Sea Turtles.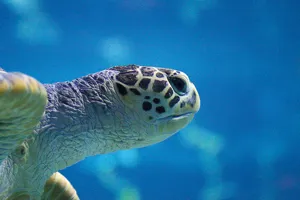 Green Sea Turtles
Adult Green Sea Turtles can be found in subtropical and tropical seas of the Pacific, Atlantic and Indian Ocean… and right here in our Open Oceans zone at SEA LIFE London!
When they are young, Green Sea Turtles feed on Crabs, Sponges and Jellyfish. However adults become completely herbivorous; Eating only sea grass and algae which turns the fat inside their body bright green! That's how they got their name.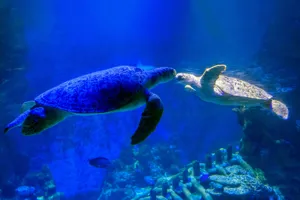 Meet Boris & Dougie
Meet Boris:
Boris is very chilled and eats all vegetables offered to him! This cool fella currently weighs around 135kg
Meet Dougie:
Dougie is our pickier turtle friend, he prefers munching on leek and chicory. Dougie also loves a good scratch on his shell and likes to interact with our divers!
Did you know?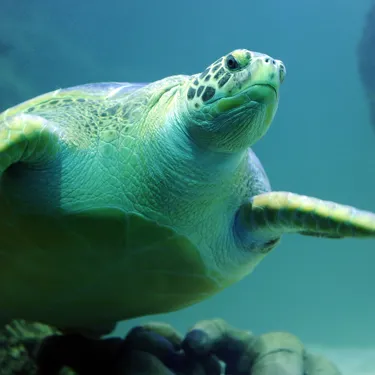 Turtles are reptiles
They have to breathe air and are often seen coming to the surface to fill their lungs. They can hold their breath for many hours at a time if they are not stressed, for example when they go to sleep.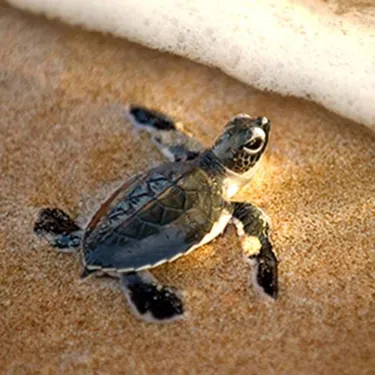 It's getting hot in here!
The temperature of the sand in which a Sea Turtle's eggs are buried, determines what gender they will be. If it's warmer they'll be girls, cooler and they'll be boys!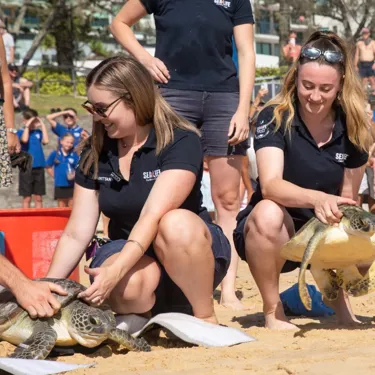 Turtle Rescue
SEA LIFE rescues, rehabilitates and releases many Sea Turtles each year which have been injured or lost their way. Turtle Watch allows you to see what happens to these turtles once they are tagged and…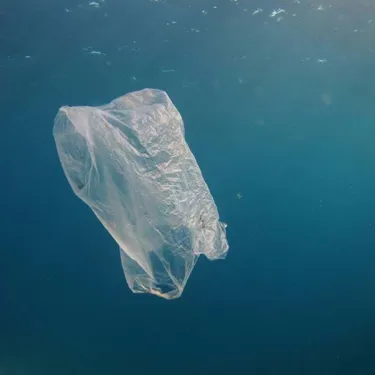 No more plastic!
Plastic bags are deadly to Sea Turtles which often mistaking them for their favourite food, Jellyfish, and choke on them. Go plastic free!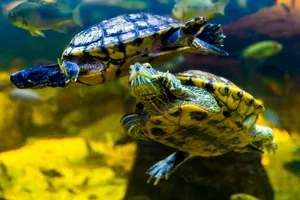 Terrapins
When you visit you'll come face to face with our Red Eared and Yellow Bellied Terrapins!
Terrapins are often bought when they are very small and cute, but they aren't ideal pets: They need lots of varied food, a heat lamp for sunbathing, lots of water for swimming and they can live for over 40 years! In fact all of our Terrapins were donated by people who could no longer care for their pets and we've run out of room.
Did you know?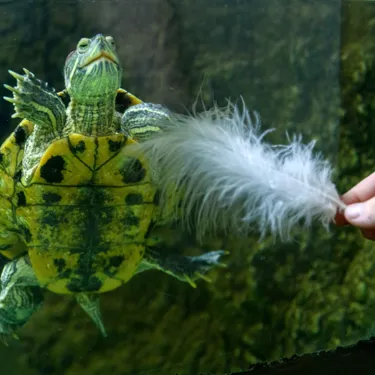 Love is in the air
When flirting with a female, males tickle the female's face with their long front claws. How cute!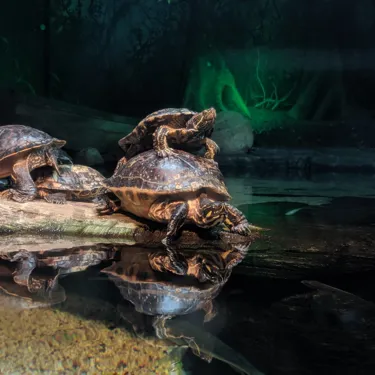 Can you count them all?
Did you know there are over 100 different species of terrapins!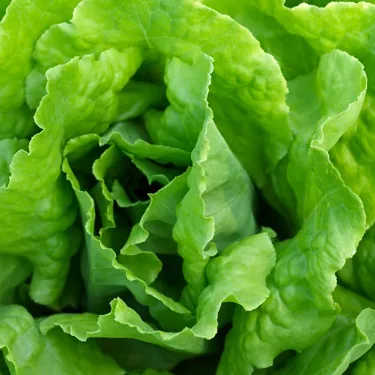 Hungry?
Our terrapins are omnivorous – they'll eat anything they can get their mouths on, even worms and insects! Yuck!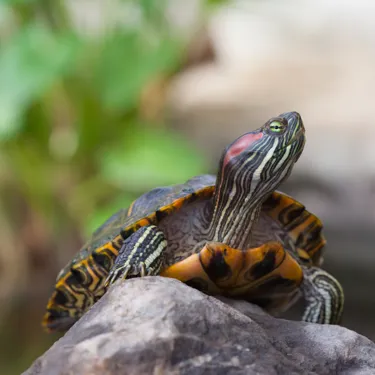 Egg time!
Like sea turtles, terrapins must find egg-laying sites, including beaches, sandy riverbanks, and forest floors.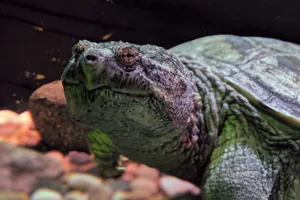 Bowser the snapping turtle
Bowser came to us in 2015 weighing roughly 8kg, after being left by his original owner. He was found at the bottom of a pond in Richmond Park when the team were doing some cleaning. He was then brought to his forever home at SEA LIFE London Aquarium.
Dumping these turtles in habitats they don't belong is detrimental to their welfare and can have adverse effects on the native wildlife.
Fun fact: We feed bowser 3 times a week, he loves fish, quail, crayfish and the odd mouse!
Standard Ticket
Online from
£24.50
Per adult
Entry at your chosen 15-minute time slot
Discover species from around the world in 14 themed zones and interact with them at with our public feeding, diving displays and touch pools

Book early & save!

Skip the Gate Pricing: Tickets purchased online in advance are consistently cheaper than walk-up rates, so you can enjoy more for less.

Guaranteed admission on your chosen date
Reschedule for free
Instant ticket (show the ticket on your Mobile device or as a printout)

| | | | |
| --- | --- | --- | --- |
| Ticket Type | Off Peak Weekdays | Peak | On the day / Walk-up |
| Adult | From £24.50 | From £28 | £40 |

Please note online ticket prices vary depending on available capacity and prices may fluctuate during periods of high demand.

During winter our penguins sleep earlier, so if you are visiting in the late afternoon, please note that the Polar Adventure zone may be dimly lit
Anytime Entry Ticket
Online from
£32.50
Per adult
Arrive at any time on the day of your choice
Discover over 500 species from every part of the world in 14 themed zones over 3 floors
Reschedule for free if your plans change*
During winter our penguins sleep earlier, so if you are visiting in the late afternoon, please note that the Polar Adventure zone may be dimly lit