Book online & save
Flexible Rescheduling
We are now cashless
Book online & save
Flexible Rescheduling
We are now cashless
Welcome explorers!
Ocean Invaders welcomes you to enter the world of Jellyfish at SEA LIFE London. Stepping into the UK's largest jellyfish experience, Ocean Invaders will take you on a journey into the fascinating world of jellyfish through three unique interactive zones. 
Jellyfish are older than all of our ancient reptiles. Scientists believe they first swam in our oceans around 500 million years ago! There are more than 350 different species of jellyfish.
From a few millimetres to several metres, jellyfish can be found in all sizes. They have no brain and are 98% water.
Jellyfish are found in all the world's oceans - but the colder the zone, the less species diversity there is.
Entering the invasion
SEA LIFE shows you jellyfish in a completely new light. The animals move forward by contracting their umbrellas and with the help of currents and tides. In the SEA LIFE tanks we have imitated this so that the jellyfish feel like they are in the ocean!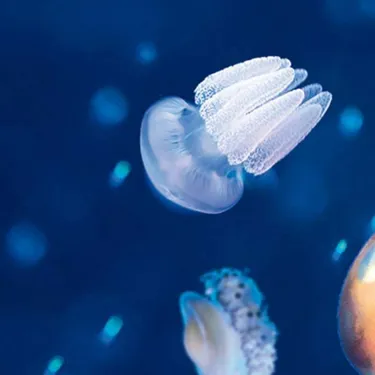 Discover Jellyfish
Follow the jellyfish life cycle through five clear stages of evolution and view our smallest jellies through special prism views!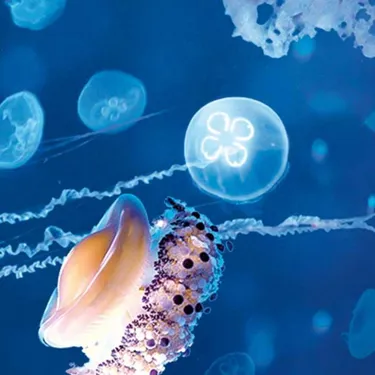 Understand Jellyfish
Understand both the good and the bad about jellyfish; how and when jellyfish take over the oceans! Do all jellyfish sting? You can even create your very own digital jellyfish!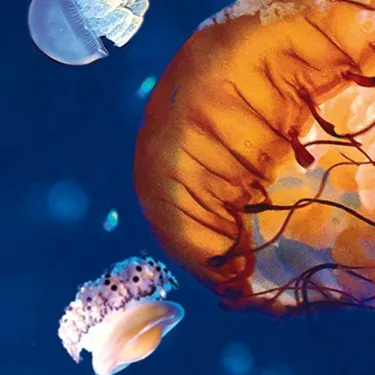 Wowed by Jellyfish
We won't spoil this zone for you by telling you about it, but you will be WOWED!
What to expect
During your experience at Ocean Invaders, you can expect to see Moon Jellyfish, Upside Down Jellyfish, and Japanese Sea Nettles all year around.
Discover more!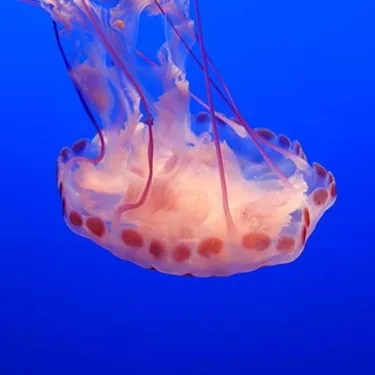 Life cycle discovery
Follow the jellyfish life cycle through give clear stages of evolution, from a tiny baby polyp through to a fully grown jelly!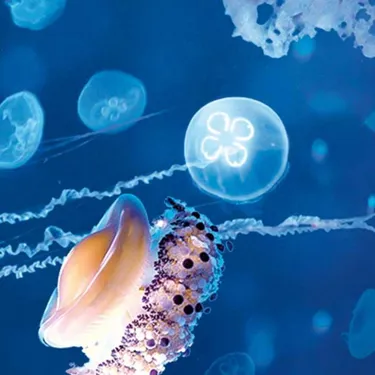 Jelly Explorer
Understand both the good and the bad about jellies; how and when do they take over the oceans? Do all jellies sting? Where do they live?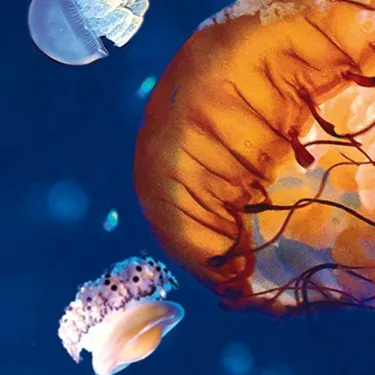 Mesmerising
Be spellbound by their pulsing movements. Check out those stingers!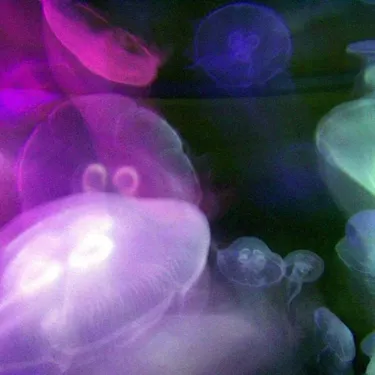 Ouch!
Jellyfish have venomous tentacles that they use to capture their prey. Some species of baby fish are able to hide amongst Jellyfish tentacles for protection!
Did you know?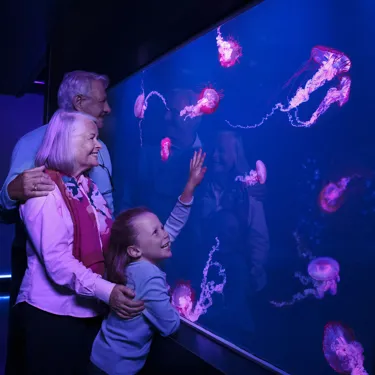 Moon Jellyfish
Occurring in judge numbers, Moon jellyfish are the most common jellyfish found around British coasts. They are also prevalent in the Atlantic, Pacific and Indian oceans.
Horseshoe
There are four horseshoe-shaped gonads that are found at the top of the bell for the Moon Jellyfish.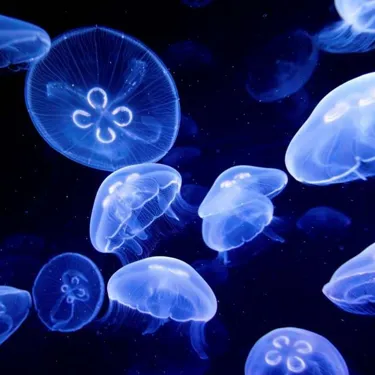 Flying Saucers?
Moon Jellyfish, also called common jellyfish, saucer jelly or scientific name Aurelia aurita are delicate and exquisitely coloured creatures which gently drift with the ocean's currents.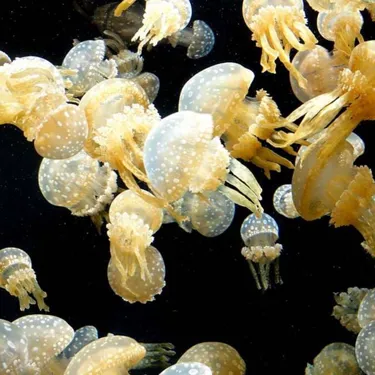 Despite their seductive appearance
They are formidable predators - food is either trapped in the flowing mucus which covers the jellyfish's bell and passed to the oral arms by tiny hairs.
Standard Ticket
Online from
£24.50
Per adult
Entry at your chosen 15-minute time slot
Discover species from around the world in 14 themed zones and interact with them at with our public feeding, diving displays and touch pools

Book early & save!

Skip the Gate Pricing: Tickets purchased online in advance are consistently cheaper than walk-up rates, so you can enjoy more for less.

Guaranteed admission on your chosen date
Reschedule for free
Instant ticket (show the ticket on your Mobile device or as a printout)

| | | | |
| --- | --- | --- | --- |
| Ticket Type | Off Peak Weekdays | Peak | On the day / Walk-up |
| Adult | From £24.50 | From £28 | £40 |

Please note online ticket prices vary depending on available capacity and prices may fluctuate during periods of high demand.

During winter our penguins sleep earlier, so if you are visiting in the late afternoon, please note that the Polar Adventure zone may be dimly lit
Anytime Entry Ticket
Online from
£32.50
Per adult
Arrive at any time on the day of your choice
Discover over 500 species from every part of the world in 14 themed zones over 3 floors
Reschedule for free if your plans change*
During winter our penguins sleep earlier, so if you are visiting in the late afternoon, please note that the Polar Adventure zone may be dimly lit