Pre-book to guarantee entry & save up to 10%
Reschedule for free up to a day pre-arrival
We are now cashless
Pre-book to guarantee entry & save up to 10%
Reschedule for free up to a day pre-arrival
We are now cashless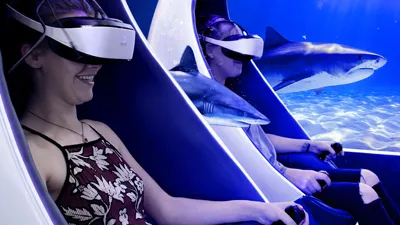 Standard Ticket + VR Experience
Be transported to the depths of the ocean in this exhilarating, state of the art virtual reality experience
Standard entry at your chosen 15 minute time slot
Be transported to the depths of the ocean in this exhilarating, state of the art virtual reality experience
Reschedule for free up to 24 hours prior to arrival if your plans change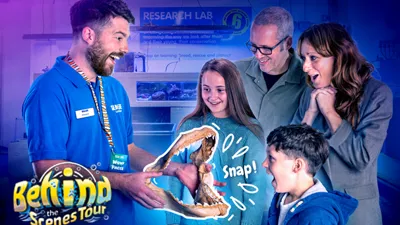 Standard Ticket + Behind The Scenes
Upgrade your experience!
Standard entry at your chosen time slot
Go behind the scenes and discover how the aquarium is run from the experts themselves
Learn about our life support systems, breeding programmes, how do we feed and care for our animals
Coming soon...
Our VIP Experiences will be returning soon, so keep an eye out on this page for updates! In the meantime, why not have a look at what will be on offer?! From our jaw-some snorkelling experience to waddling alongside our penguins...
Snorkel with Sharks Experience
A 15 minute snorkel in our transparent cage with 360° views of our fintastic sharks
More information to follow
Get close to our Gentoo penguins
More information to follow
Learn all about our resident Green Sea Turtles
More information to follow