Here at SEA LIFE London Aquarium we welcome all and strive to make our attraction as accessible as possible to all of our guests.
The following information is designed to answer any questions you may have on your upcoming visit to SEA LIFE London Aquarium.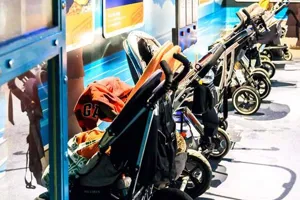 Buggy Policy
You are more than welcome to bring a buggy into attraction as we are fully accessible with lifts throughout the aquarium. We also have a free buggy bay if you wish to leave your Buggy during peak seasons.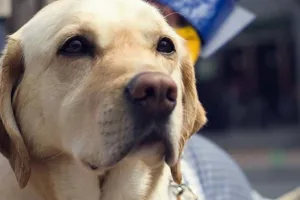 Dogs & Other Animals
Guide Dogs and other assistance animals are permitted in the Aquarium.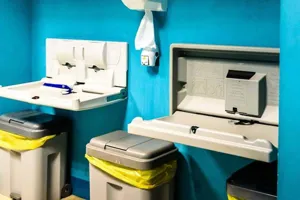 Toilets & Baby Changing
There are baby changing facilities in both female, male and disabled toilets.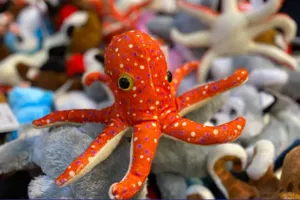 Gift Shop
We have a gift shop located at the end of your journey around the centre where we have a variety of gifts for you to purchase as a souvenir of your visit with us!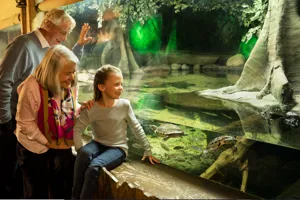 Disabled Access
We have disabled access throughout the centre and disabled toilets are also available. For groups please be aware that for health and safety reasons we are only able to accommodate 10 wheelchairs within the attraction at any one time.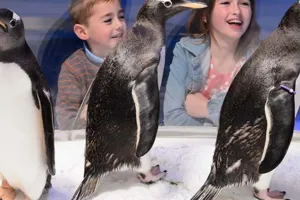 Free Carer Policy
We do not offer a different rate for disabled guests. However, if a member of your party has a disability, they will be entitled to admit one free carer with them. Please book the carers ticket along with your other tickets, there will be an option to add this ticket type to the basket.
Please show one of the following items to a member of our Front of House Team on arrival in order to enter with your pre-booked carer ticket:
A certified NHS letter from your doctor or consultant (dated within the last 2 years).
A letter or statement from a professional body (e.g. a Nurse or a BUPA Healthcare Advisor).
A Blue Badge along with additional form of photographic ID.
A DLA letter.
When booking in advance, please book the carers ticket along with your other tickets.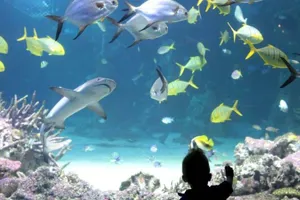 Hidden Disabilities Lanyard
If you have a hidden condition such as Autism, you can request one of our green lanyards from our admissions team. If you use one of these, we will know that you may require a little extra assistance during your visit to the attraction. These lanyards are free to use, simply ask a member of the team. 
What you can expect when using a green lanyard:
You can tell us if there is anything we can do to assist you
We may ask if there is anything we can do to assist you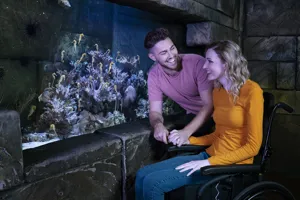 Wheelchair Users
The aquarium is based over 3 floors and all are accessible via separate standard lifts. There is a ramp for exit of the aquarium.
There are three accessible bathrooms in the aquarium, at the beginning after the Shark Walk on ground level, midway through the attraction after the Rainforest on level -2 and the last being before Ocean Invaders on level -1.
Rockpool Explorer, touch a starfish experience, is accessible to wheelchair users.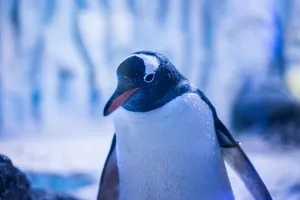 Guests with mobility impairments
At SEA LIFE London Aquarium, some areas have low lighting and uneven flooring. The aquarium is based over three floors with step free access, with lifts located next to all stairs.
The aquarium is a free flow, walk through attraction takes approximately 90 – 120 minutes to complete. There are a small number of rest/seating areas located throughout the attraction. Should you need, please feel free to ask a member of staff to locate the nearest seating.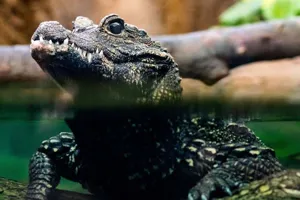 Guests with a visual or hearing impairment
The SEA LIFE London Aquarium is based underground with some areas with low lighting. Within some displays, the lights my also seem lower, however this is to best imitate the fish or creature's natural habitat.
Guests with low vision, a visual impairment or hearing difficulties, may struggle to experience the attraction fully; however, you are able to bring a carer, personal assistant, support worker or interpreter to assist. Guests with disabilities are entitled to a 'free carer's ticket' when relevant documentation is shown to our admissions staff. 
Located next to each display is information displayed on digital screens. 
There are some tactile areas around the attraction, including crocodile skin imitation and piranha fish imitation in the Rainforest and the Rockpool Explorer.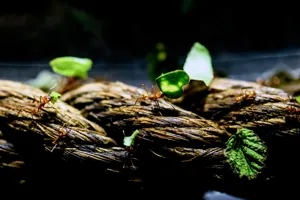 Guests with epilepsy
SEA LIFE London Aquarium is bright and colourful in some areas and darker in others.
There is no strobe lighting within the aquarium, however there are instances of flashing lights. We have a photo point within the attraction that uses flash photography located after the Atlantic corridor.
Please make yourself known member of staff should you need assistance or wish to skip these areas.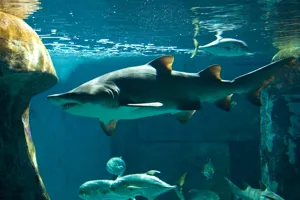 Guests with neuro-diverse conditions, including autism
SEA LIFE London Aquarium is a sensory experience, with many different sights, sounds and smells.
Occasionally there are characters that will roam different areas including Rainforest Rangers and other seasonal characters which may be scary for certain people.
When you enter the attraction, your tickets will be scanned by a team member and then you will pass through our security area. There may be a short wait at this point.
At the security area, you will walk through a metal detecting archway and our security team will check any bags you have with you. For security reasons, all guests wanting to visit our attraction must undergo security checks. There may also be a short wait.
Following your security checks, you will pass over our Shark Walk. This is a clear, solid walkway above our Shark tank giving you clear views inside. The views into the tank are amazing however on occasion may be overwhelming to some. Should you wish to skip the Shark Walk, please let a team member know and they will be able to assist you via another route.
Guests with some neuro-diverse conditions, including autism, may feel that this experience is an overwhelming during the busier periods.
Should you wish to enter SEA LIFE London Aquarium but later feel that you need to leave, please just speak to a member of staff and they will assist – you are welcome to take some time in a quieter area and re-join the aquarium when you are ready, or you are able to leave should you wish to do so, a staff member will be called to facilitate your exit.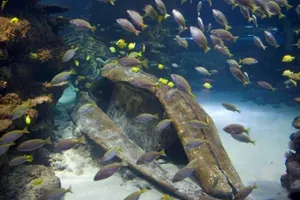 Guests with Claustrophobia and those who experience panic attacks
SEA LIFE London Aquarium is a free flow attraction where you move through each room/section at your own pace. During busier times and dependant on other guests' dwell time within the attraction or certain areas, some may feel uncomfortable.
To begin your visit, you will enter one of our 2 lifts and descend to -2 level. This lasts approximately 30 seconds. If you do not wish to use the lifts, there are stair directs next to the lifts.
There are two more lifts as you go through the aquarium however there are stairs also located right next to them.
After the Ray Lagoon there is an Ocean Tunnel where you walk through to the next section. This is a clear tunnel surrounded by water and creatures within the tank of the Ocean tank. This take approximately 1-3 minutes to walk through dependant how busy the attraction is. It can feel disorientating and closed in to some however, rest assured it is constantly moving and around 4 metres long. Alternatively should you wish to skip the Ocean Tunnel, please speak to a member of staff and they will bypass you.
Should you wish to enter SEA LIFE London Aquarium but later feel that you need to leave, please just speak to a member of staff and they will assist – you are welcome to take some time in a quieter area and re-join the aquarium when you are ready, or you are able to leave should you wish to do so, a staff member will be called to facilitate your exit.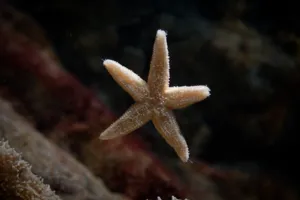 Pregnant Guests
SEA LIFE London Aquarium is a 90 -120-minute walking attraction and there is not always seating available in every area.
Within SEA LIFE London Aquarium, some areas are darker with uneven flooring.
Should you feel that you need to some time to sit down in a quiet area at any time, please let a staff member now and they will assist you.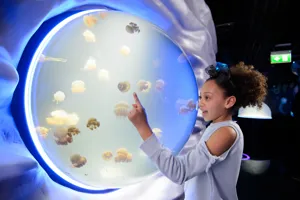 Children
SEA LIFE London Aquarium is suitable all children of all ages. However, this is totally at the discretion of the child and their parent/guardian.
Please note that there are some elements of the aquarium, and characters that you might meet along the way that your children may be scared of including the spiders, snakes, sharks and our occasional costume characters, who may be intimidating to some children.
However, if they do enter the attraction and wish to leave, they can do so at any time. Just ask a team member.
Please note, anyone under the age of 16 must be accompanied, at all times, by someone over the age of 18.
All our toilet areas are equipped with baby change facilities.
For those that wish to breastfeed in the attraction, there are areas throughout, however if you wish to go somewhere more private, please ask a member of staff and they will be more than happy to assist.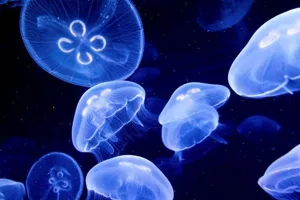 Language Suitability
SEA LIFE London Aquarium is an English language attraction. Signage and information on our displays are in English.
For consistency and as we welcome many international guests, we find that the English language caters for the vast majority of our visitors.
Unfortunately, at this time, audio guides are not available.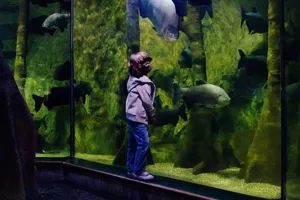 Sensory
If you prefer your visit to be less crowded and loud, we recommend you visit during our quieter hours. Weekends and school holidays tend to be the busiest, however, we are quieter on weekdays during term times, especially in the afternoon.
FAQs
Whilst we do not offer a discounted rate for guests with disabilities, you are welcome to purchase an admission ticket online and pre-book a free Carer's ticket at the same time. 
Please ensure that you bring documentation with you on the day such as your blue badge, DLA Letter or note from a doctor or specialist. 
All tickets must be pre-booked online in advance, please book your ticket via our website here and then for your carer, please scroll down in the webstore and select the free carer option.
The Carer's free entry only applies when the Carer enters with a paying guest with a disability.
SEA LIFE recognises the need for this website to be accessible to all. We have implemented a number of features to make this website easy to use, especially for users with disabilities.
This website aims to conform to Level A standard of the W3C's Web Accessibility Initiative's Web Content Accessibility Guidelines. It also includes many features found in AA sites such as colour considerations and easily resizable fonts. We will continue to make improvements and make sure this website conforms to these guidelines.