Book online & save
Flexible Rescheduling
We are now cashless
Book online & save
Flexible Rescheduling
We are now cashless
Discover the colourful coral reef...
A spectacle of colour is here at SEA LIFE London with the UK's largest living coral reef in our Coral Kingdom zone.
From the moment you step into the dazzling underwater oasis, you will journey through the leafy green shallows of the Mangroves as the Coral Kingdom transitions between day and night.
Prepare to see regal tangs, cardinal fish, clownfish and many more swim through our 40ft long tank. Discover what it's like for our creatures on the reef with our clown fish challenge as you weave, dive and shuffle your way through the reef just like our clownfish residents here.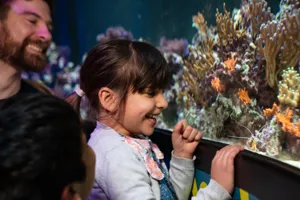 Dive deeper
Coral might look like a rock or plant but it is actually a type of animal! From the same family as jellyfish and sea anemones, corals are made up of millions of individual polyps all growing on top of each other. 
Each of these polyps lives within a shell but sticks out little stinging tentacles to catch plankton in the current. Coral polyps share their shell with algae which provides them with most of their food using photosynthesis. In exchange, the coral offers the algae a safe house so they both get a good deal!
When corals are stressed by pollution, temperate or acidity changes, they spit out the algae from their shells. This is known as coral bleaching as it is the algae which give them colour and without it, they turn white. Coral cannot survive for long without this algae. 
Fin-tastic Facts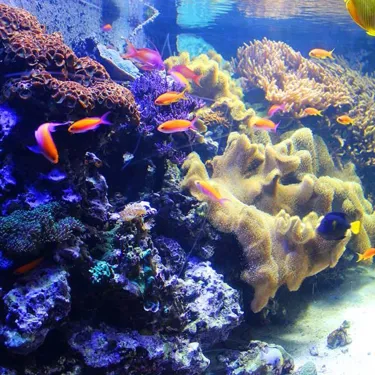 Wow!
Coral reefs cover less than 1% of the ocean floor, yet over 25% (that's 1 quarter) of marine species depend on this habitat in some way for survival.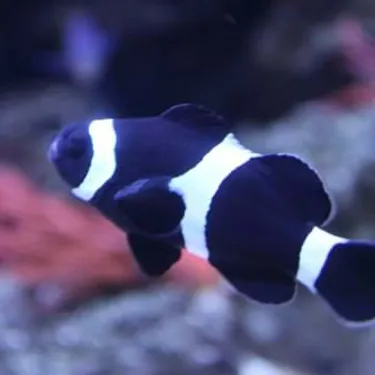 Colourful!
Not all Clownfish species are orange in colour. Some are red, brown or even black!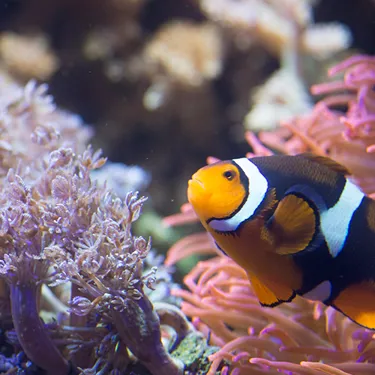 Big and small
If you see a Clownfish couple in a Sea Anemone, the large of the two will be the female, and the smaller the male.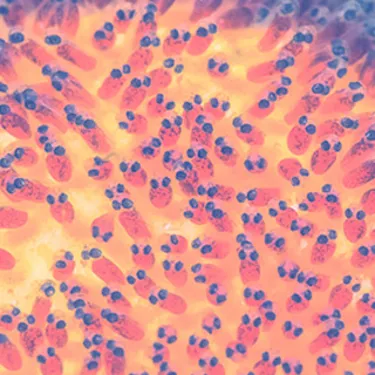 Thanks Dad!
Male clownfish look after the eggs, fanning them to keep them oxygenated. They will chase away fish much bigger than them and even square up to inquisitive scuba divers!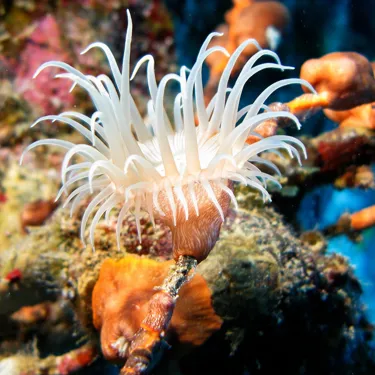 Home sweet home
Clownfish live in sea anemones so that they are protected from predators and can nibble on leftover food the Sea Anemone catches. In return, they help keep Sea Anemones and the area around them clean…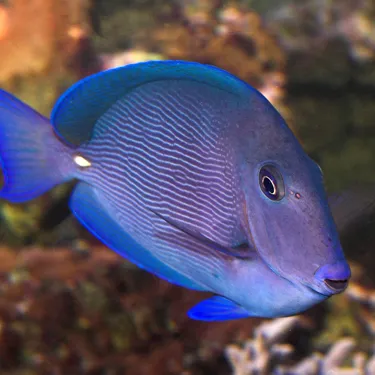 Ouch!
Blue tangs may look relatively harmless, but when in danger they can raise a pair of razor-sharp, venomous spines on either side of their tails.
Book below to guarantee entry
Standard Ticket
Online from
£24.50
Per adult
Entry at your chosen 15-minute time slot
Discover species from around the world in 14 themed zones and interact with them at with our public feeding, diving displays and touch pools

Plan ahead and book tickets online

Save time and money by booking your attraction tickets in advance

Enjoy great savings versus on the day/peak times
Guaranteed admission on your chosen date
Reschedule for free
Instant ticket (show the ticket on your Mobile device or as a printout)