Guarantee entry by booking online
Reschedule for free up to a day pre-arrival
We are now cashless
Guarantee entry by booking online
Reschedule for free up to a day pre-arrival
We are now cashless
In our peak times (weekends, School Holidays and Bank Holidays), due to the numbers of visitors, every ticket holder must book in to a time slot to confirm entry on your chosen day.
If you're not sure how to do this - find your ticket type below for instructions.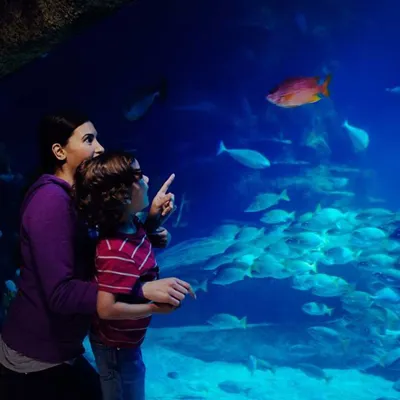 Individual SEA LIFE London Aquarium tickets
If you have a ticket for SEA LIFE London Aquarium only (SEA LIFE London Aquarium Standard Tickets or Anytime) this ones for you!
When booking online through this website, or when booking these tickets in the aquarium at our kiosks, you will be requited to choose a time slot as part of the check out process. Therefore, you should already have a time slot and will be able to turn up at your allocated time slot for entry.
Please try to arrive promptly at the time stated on your ticket. We will try to accommodate and early/late arrivals but this cannot be guaranteed. 
But wait! I've bought a Anytime ticket - surely i don't need to have a time slot? CORRECT. If you are the lucky owner of these ticket types you can arrive at whatever time suits you. You're the special exception!
Ready to book your SEA LIFE tickets?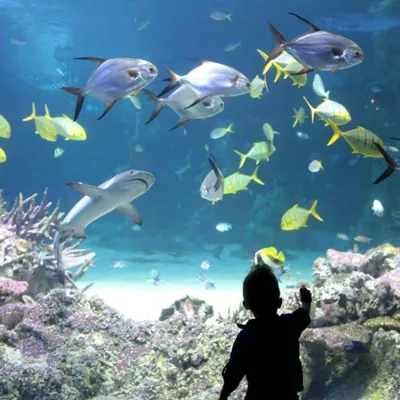 Multiple Attractions Ticket
Have you bought a ticket for more than one London attraction? Read here to find out how to book into your time slot!
You will automatically be booked into a time slot for the attraction that you bought your pass from. For example, if you buy your ticket from this website, or in person at SEA LIFE London Aquarium, you will be booked into your chosen time slot. From this point, your ticket is valid for all other attractions for 90 days.
To book a time slot for the remaining attractions, you will need to go to Merlin's Magical London Pass website here and click on 'log in' to start. Enter your Order Number and Email or Ticket ID as prompted, and follow the instructions. You can book all of them in the same sitting, or go back onto this site to book your time slots as and when you decide to visit that attraction!
Merlin Annual Pass Holders
If you're the lucky holder of a Merlin Pass - read on and book your time slot here.
If you're a VIP Merlin Passholder, you can skip the queues and swim straight into the aquarium. Please find a member of our team who will guide you to the right place!
If you're a Premium Passholder, you will need to book into a time slot. You have two options: We would highly recommend booking a time slot online here for £1. You'll be able to go straight to the entrance at this time once you've bought it online! If not, you will have to stand in line to collect a time slot upon your arrival.
Standard Passholders are subject to restrictions throughout the peak periods. For our London attractions, Standard Passes are not valid throughout August. However, you are able to buy a ticket for a discounted price of £10 by bringing your pass with you to the aquarium. Unfortunately, you will not be able to book this ticket online, and your pass must be inspected on the day to receive the discounted tickets. You will have a time slot allocated at the time of purchase.
For full restrictions please click here
Ready to book your time slot?