Book online & save
Flexible Rescheduling
We are now cashless
Book online & save
Flexible Rescheduling
We are now cashless
Get closer to our range of jellies!
Dive in to the wonderful world of jellies and discover some of the species you will meet at SEA LIFE London Aquarium! Here you'll be able to see jellyfish in a whole new light!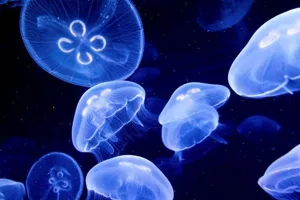 Moon Jellyfish
Aurelia Aurita
Moon Jellyfish are a common species of found all around the UK
They can withstand temperatures as low as 6 and as high as 31 degrees Celsius
Their sting is fairly mild
Turtles feed on Moon Jellyfish!
Fin-tastic Facts!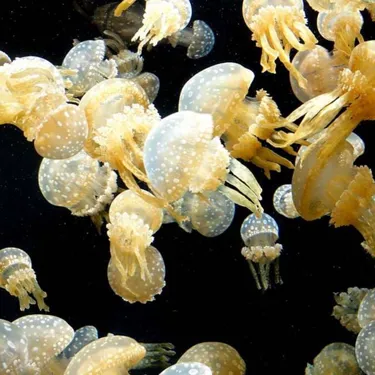 How old?!
Jellyfish are older than all of our ancient reptiles. Scientists believe they first swam in our oceans around 500 million years ago! There are more than 350 different species of jellyfish.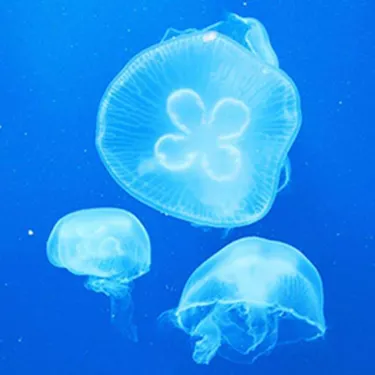 From big to small
The Lion's Mane Jellyfish is over two metres tall – that's taller than you! Others are as tiny as a pinhead.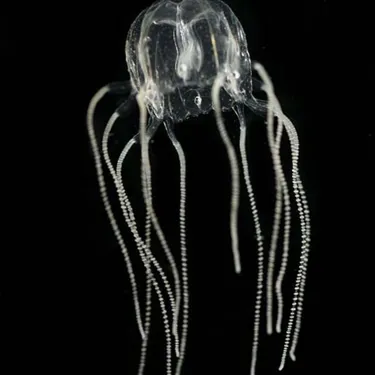 Ouch!
Jellyfish have venomous tentacles that they use to capture their prey. Most jellyfish are harmless to humans, but a few including the Box Jellyfish can cause a painful sting. Some species of baby fish…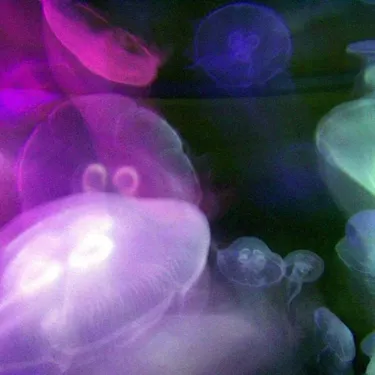 All around the world
They can be found in all of our oceans all around the world and sometimes in freshwater too!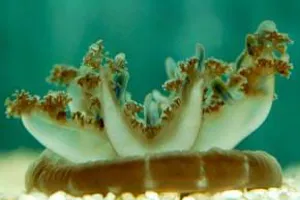 Upside-down Jellyfish
Cassiopea
Upside Down Jellyfish live in shallow waters, lagoons and around mangroves
They grow algae in their tentacles to provide extra food
They are more vulnerable than species that live in the open ocean or deeper waters due to their proximity to coastal development and pollution
They can grow to up 30cm in diameter!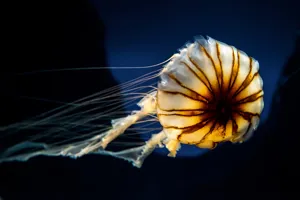 Japanese Sea Nettle
Chrysaora Melanaster
Japanese Sea Nettle Jellyfish have sting that can cause skin irritation and a burning sensation.
They are voracious carnivores, eating other jellyfish, copepods, anchovy eggs, larvae and zooplankton
Their tentacles can get up to 3 metres long!
Did you know?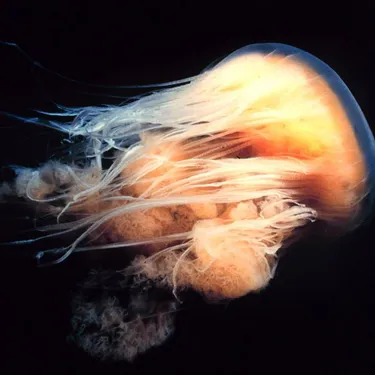 Jelly- what?
Jellyfish aren't actually fish at all. They are part of the same family as anemones!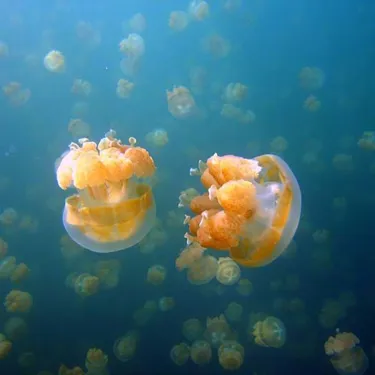 Hungry anyone?
Some jellyfish species are edible. This delicacy is enjoyed in countries such as China, Indonesia, Korea, Malaysia, the Philippines and Thailand.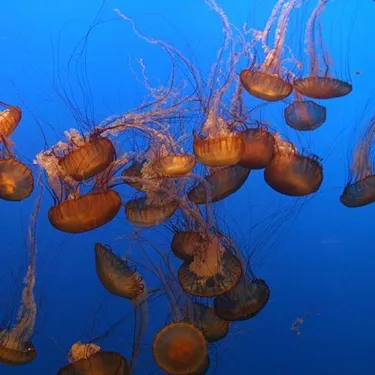 Group time
A group of jellyfish is known as a 'bloom' or a 'smack'
Standard Ticket
Online from
£24.50
Per adult
Entry at your chosen 15-minute time slot
Discover species from around the world in 14 themed zones and interact with them at with our public feeding, diving displays and touch pools

Book early & save!

Skip the Gate Pricing: Tickets purchased online are consistently cheaper than walk-up rates, so you can enjoy more for less.

Guaranteed admission on your chosen date
Reschedule for free
Instant ticket (show the ticket on your Mobile device or as a printout)

| | | | |
| --- | --- | --- | --- |
| Ticket Type | Off Peak Weekdays | Peak | Walk-up |
| Adult | From £24.50 | From £28 | £40 |

Please note online ticket prices vary depending on available capacity and prices may fluctuate during periods of high demand.

During winter our penguins need to go to sleep earlier, so please be aware if you are visiting in the late afternoon time slots the Polar Adventure zone may be dark.
Anytime Entry Ticket
Online from
£38
Per adult
Arrive at any time on the day of your choice
Discover over 500 species from every part of the world in 14 themed zones over 3 floors
Reschedule for free if your plans change*
During winter our penguins need to go to sleep earlier, so please be aware if you are visiting in the late afternoon time slots the Polar Adventure zone may be dark.