Top Tips for Visiting SEA LIFE London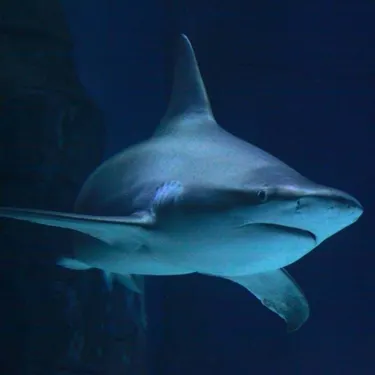 Top Tips for Visiting SEA LIFE London
1. Book an E-Ticket online in advance!
Avoid the queues and book online in advance with a guaranteed time slot. Choose between a Standard Entrance ticket, or an anytime priority ticket to avoid the queues with your tickets on your phone! Make sure you select E-Ticket when you checkout to take advantage of this option. You can book your tickets here.
2. Book more and save with our More London For Less Pass
Planning on visiting the London Eye, Madame Tussauds, The London Dungeons or Shrek's adventure on your visit? Make even more of your fintastic trip to London with our More London For Less Pass! By purchasing tickets from any of our attractions together you can save with some jaw-some discounts. No time today? That's okay! Your Big Ticket is valid for 90 days from the date of the first attraction, so you can just swim back over when it suits you. Easy Peasy. Check this offer out here
3. Remember to leave time to book your time slot!
During our busy periods, all ticket holders must check in to a designated time slot to guarantee entry. This includes all online tickets, Merlin Annual Pass Holders, London Big Ticket holders and Partnership tickets. You can secure a time slot in a few ways:
If you book your ticket online in advance, you will be able to choose your time slot as you book. Once booked, you can turn up at your 15 minute time slot and swim straight over to the door.
If you are a Merlin Annual Pass holder, you have two options to book a time slot. For £1, you're able to book a time slot to save the queues and guarantee entry on your chosen day. If not, you will need to go over to the 'book your time slot here' line within the admissions area to book into a time slot. Please ensure that you leave enough time to do this on the day of your visit to do so if you choose this option!
If you are arriving without a time slot, please arrive with plenty of time before your ideal time slot, as during busy periods the next available time slot for entry may be up to 60 minutes ahead.
4. Pack lightly
Here at SEA LIFE London we want to make sure you have the safest day out with our fish, therefore we do not have any lockers to store any personal items - this includes a pram park. So remember when you're visiting that anything you bring to the aquarium you will have to carry with you. So pack lightly!
5. Dive deeper with our Behind the Scenes Tour
Ever wanted to see what it's like behind the scenes at SEA LIFE London? Come along on one of our tours to meet some of our juvenile rays, our weedy sea dragons and say hello to our Fire Bellied Newt!
The tour lasts around 45 minutes and involves one of the guest experience team members taking you on an exclusive tour around our quarantine area. Tickets are only £8 and our experts will answer all of your questions from 'how many fish does a penguin eat in a day?' to 'why don't the sharks eat their housemates?' – So dive in deeper and get closer to the marine life here at London!
6. Grab a Ranger Pack for your little explorers!
We have endless activities within the aquarium, from our talks and feeds to the Behind the Scenes Tours, but for those little explorers after even more than just gawking over our ginormous sharks and curious crocs, we have our Ranger Pack. Complete with dress-up accessories and trading cards, our Ranger Packs are full of activity trails, quizzes and games for your little explorers to complete mini-missions during their visit.
7. Touch a starfish at our Rock pool
Have you ever stroked a starfish before? Do you know what their skin feels like? Every single guest has the opportunity to touch a starfish here at SEA LIFE London. Make sure you ask the host to tell you about their thousands of feet and two stomachs whilst you feel their rough skin.
8. Talk to our expert hosts
Around the aquarium you will see a number of our knowledge hosts ready to tell you all about our fascinating creatures. Don't hesitate to ask them question after question; they love to talk about the animals! Throughout the day various talks also take place, so make sure you ask for times and the hosts will be sure to point you in the right direction.