Spice Up Your Date Night
Dinner & drinks at your favorite local restaurant is a great date night, but it's important to have NEW experiences and spice things up every once and a while! According to researchers, "couples who engage in novel activities that are fun [or] active ... enjoy higher levels of relationship quality" (source).

So, we put together this list of unique ideas that you haven't done before to get you out of your comfort zone!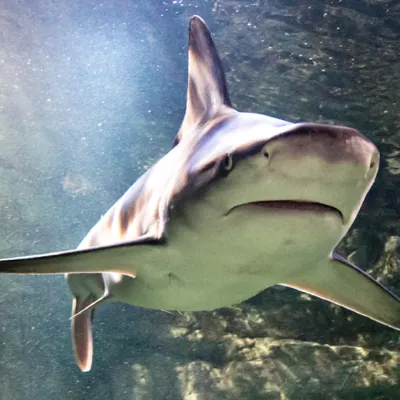 1. 'Dive' into SEA LIFE, Michigan's largest aquarium
Get closer to over 250 amazing underwater species and 2,000 creatures including sharks, rays, green sea turtles and more! To get any closer, you'd have to get wet!

Spice it up:
- Touch a giant sea star and anemone in the Interactive Touchpool
- Walk with sharks inside Michigan's only Underwater Ocean Tunnel

Features:
- Romantic lighting and ambience
- Cute couples photo opportunities
Buy aquarium tickets
2. Hit the high-tech green at Topgolf
Topgolf is way more than just a high-tech driving range — it's a sprawling all-weather entertainment venue! You'll enjoy the swanky lounge serving signature cocktails & spirits, great food, adult atmosphere and more!

Spice it up:
- Compete with each other to see who gets the high score
- Show off your golfing skills (or laugh together about the lack thereof!)

Features:
- Dinner & drinks
- Semi-private bays
3. 'Build' your relationship at LEGO® Adult Night
On select evenings throughout the year, LEGOLAND Discovery Center holds Adults-Only evenings where you can re-live your childhood glory days together!

Spice it up:
- Compete in LEGO building challenges with other Adult Fans of LEGO
- See dozens of Detroit-area landmarks built entirely out of LEGO bricks

Features:
- Interactive rides, a 4D Cinema, building zones & more
- Cafe with snacks and refreshments (but no adult beverages)

Please note: Adults are typically required to be accompanied by a child in order to enter LEGOLAND Discovery Center except during the aforementioned Adult Nights.
4. "Gogh" to the art museum
The Detroit Institute of Arts is only open in the evenings on Friday nights, so plan accordingly! It makes for a leisurely Date Night as you stroll through collections of some of the world's most famous works.

Spice it up:
- Be amazed by Van Gogh's self portrait & Diego Rivera's "Detroit Industry"
- Pet the donkey on level 2 — it's the only work you can touch!

Features:
- A sophisticated adult environment
- One-of-a-kind photo opps
5. Become a Bad 'Axe' (BONUS DATE NIGHT IDEA!)
Try your hand at hurling hatchets together at Detroit Axe! Which one of you will win the right to sit atop their giant throne?

Spice it up:
- Compete against each other and 'sharpen' your skills
- Play old school arcade games & board games

Features:
- 12 axe-throwing lanes
- Food & drinks