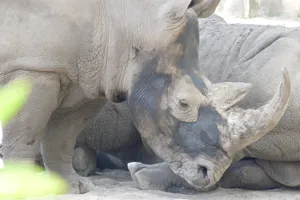 3 Detroit Zoo Discounts You'll Go WILD Over
Getting your paws a Detroit Zoo coupon can be harder than finding a meerkat who's cozied up in his favorite tunnel for a nap! Luckily, we've done the hard work for you and tracked down the best (and easiest) ways to save!
1. Association of Zoos & Aquariums Reciprocal Discount
50% off walk-up tickets*
Learn more >>
The Detroit Zoo is accredited by the Association of Zoos & Aquariums and offers a reciprocal discount of 50% off to members of other institutions who are also AZA-accredited. This includes members of: SEA LIFE Michigan Aquarium, John Ball Zoo & Potter Park Zoo. Be sure to bring your membership card.

*Please note that the Detroit Zoo no longer honors the reciprocal discount for members of the Toledo Zoo & Aquarium.


2. Buy Tickets Online in Advance
Up to $8 off tickets
Learn more >>
You can purchase discounted tickets directly from the Detroit Zoo's website online in advance and save up to $8 per person depending on the day you choose to visit. Busier days tend to offer less savings.


3. The Library Network Member
Up to $4 off General Admission
Learn more >>
Members of 'The Library Network' can purchase discounted tickets from a special link.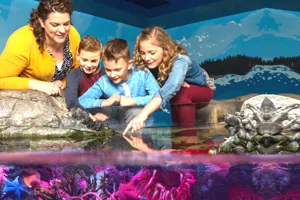 Did you know?
SEA LIFE, Michigan's largest aquarium, is only 30 minutes away from the Detroit Zoo? It's a short trip north on I-75.
Dive in
More Ways to Save on Family Fun:
Please note that SEA LIFE Michigan Aquarium is not affiliated with the Detroit Zoo and these offers and discounts are subject to change at any time at the Detroit Zoo's discretion. Final interpretation resides with the Detroit Zoo.