Join Peppa on Her Aquarium Adventure!
July 2 - August 28, 2022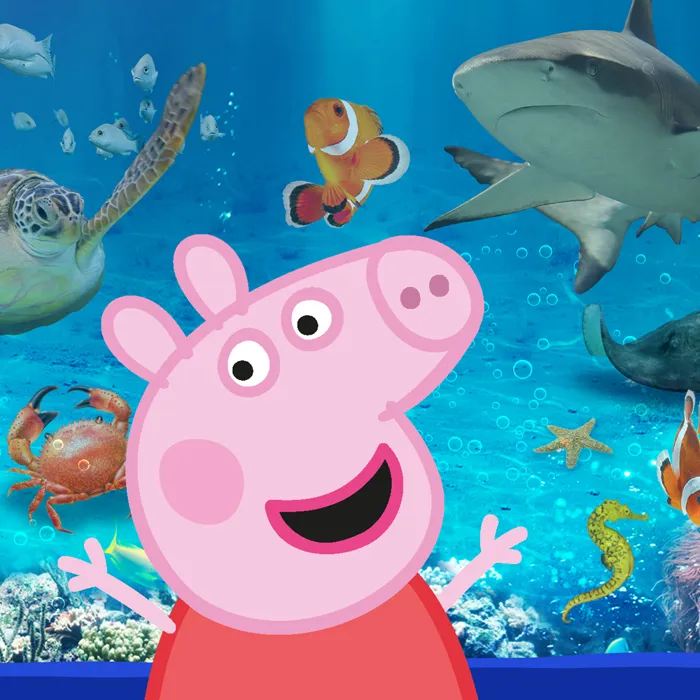 Peppa Visits the Aquarium!
ARCHIVED - This event has ended.
July 2-August 28, 2022
It's your little piglets' chance to explore SEA LIFE with Peppa on her Aquarium Adventure!
Meet Peppa, make some amazing animal friends, touch some exciting creatures in Touchpool, and more when you join us!
Meet-and-greets with Peppa Pig will take place on the following days and times:
Mondays - 12pm
Tuesdays - 12pm
Wednesdays - 12pm
Thursdays - 12pm
Fridays - 12pm
Saturdays - 11am, 1pm, and 3pm
Sundays - 11am, 1pm, and 3pm
*Please note that all meet-and-greets will take place by the play structure near the end of the Aquarium.*