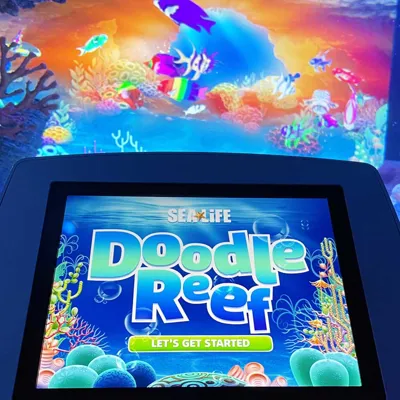 Color it! See it! Watch it Swim!
'Dive' into Doodle Reef, an imaginative underwater world of creativity and color! You'll have the chance to design your own virtual fish, 'sea' it swim through the reef, then take it home on your mobile device!
WHOA - You Need to Try This!
Color your own tropical fish and watch it swim with real creatures
Play fun games with your fish & the fish your family and friends create!
Scan the QR code and care for your fish on your mobile device