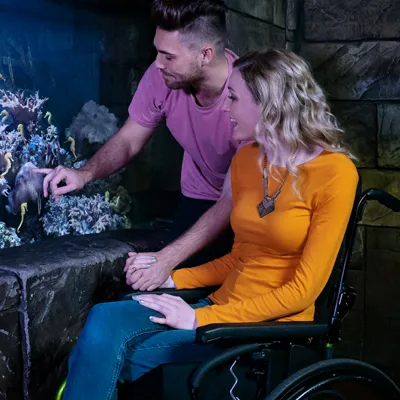 Thousands of Creatures
Journey into an inspiring underwater world with unique creatures in over a million gallons of wow.
Discover seahorses in a mangrove, spot sea creature movie stars, and watch mesmerizing jellyfish in a mirror maze and change the color of a jellyfish. An ocean awaits for your next adventure right here in SEA LIFE at Mall of America, Minnesota's Largest Aquarium.
Dive Deeper
Crawl inside the clownfish pop-up exhibit to be surrounded by dozens of colorful fish
Change the color of jellyfish in the interactive color-changing exhibit that you control!
Enter the virtual Beluga Whale Dome to see these majestic creatures on a 360-degree projection dome and learn about SEA LIFE Trust's Beluga Whale Sanctuary