Matilda the Rescue Turtle Released back into the wild
Monday 22nd April 2019
Conservation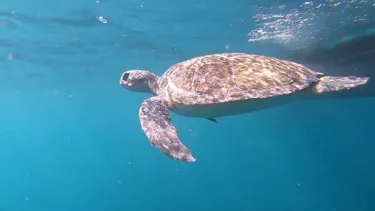 This week SEA LIFE Sydney Aquarium has released Matilda, the rescued Green Sea Turtle back into the wild, in Sydney's South.
After gaining 4kgs and receiving approval from the vet, our team here at SEA LIFE transported Matilda by boat to deeper waters, a few kilometres from Maroubra Beach.
Emily Best, Senior Aquarist here at SEA LIFE Sydney Aquarium, said: "Today was a very rewarding day for us. After caring for Matilda for over two months, we released her back into the wild near to where she was originally rescued. After seeing her health significantly improve, we received approval from the vet to release her back into the ocean.
"It's a bittersweet moment for the team, we've all grown very fond of Matilda but it was very special to see her in such great health and able to swim so confidently in the water."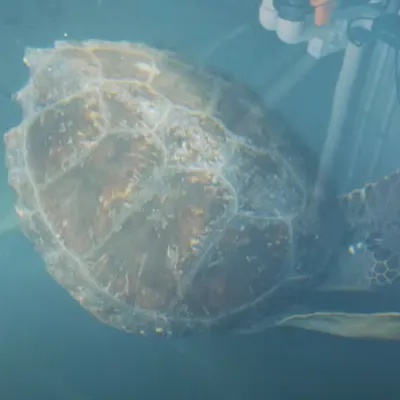 Matilda was the first patient at our new Animal Rescue Centre – arriving at the facility in February after she was found struggling in Dolans Bay, Port Hacking (NSW). She was underweight, suffering from buoyancy issues and covered in barnacles.
Matilda wasn't eating much at the beginning and the team were becoming concerned. Two weeks after arriving at the Animal Rescue Centre the team came in to see that she had passed plastic during the night. Matilda had ingested over one metre of fishing line and a sticker from a Turkish candy bar, which had clearly caused her discomfort, pain and impacted her appetite.
"Matilda's rescue reinforces the devastating impact that plastic pollution is having on marine life who mistake plastic for food. Fortunately for Matilda, she didn't fall victim this time but others will if we don't change our ways," added Emily.
Members of the public are encouraged to send fan mail to the rescue animals, whose stories will be shared on our Facebook page and website.
What should members of the public do if they come across sick or injured marine life?
For all Turtles, sea snakes, sharks, rays and other fish call 0404 109 198
If you find a sick, injured or orphaned native animal, 13 000 WIRES or 1300 094 737 or fill in the Report a Rescue Form.
Related blogs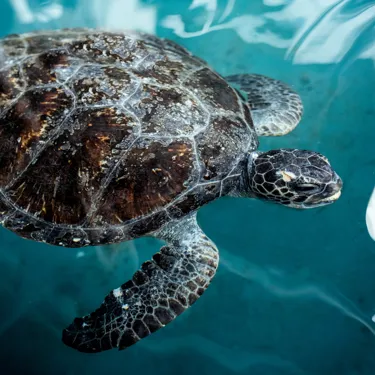 SEA LIFE Sydney Aquarium launches Animal Rescue Centre!
Sick and injured marine life will be cared for in the new Animal Rescue Centre before being released back into the wild!
Related blog posts