The Real Penguins of Sydney - Episode 4
Monday 8th January 2018
Penguins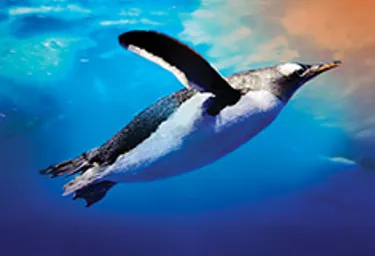 Episode 4 of The Real Penguins of Sydney is here!
This week on 'The Real Penguins of Sydney', it's pebble mania with the penguins saving their best pebbles for the big party. Wannabe comedian Jefferson tried out his comedic skills on Banjo in an attempt to impress her while Tasman got a little confused as to what a pebble actually was! Neptune drowned his dating woes with some ice pebbles and Steven still continued to try and woo Roxy. 
Next week, it's the big party! What will our feathery friends get up to?
So waddle you waiting for?