Seahorse breeding program deemed a success
Sunday 18th October 2020
Seahorses, Conservation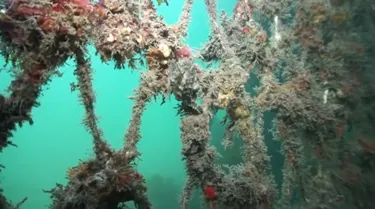 The future of the endangered Sydney Seahorse is looking brighter as breeding program deemed a success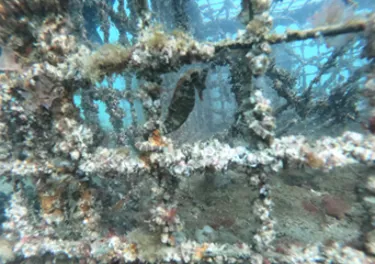 The future is looking good for Sydney's endangered White's Seahorse species with babies from a conservation breeding program at SEA LIFE Sydney Aquarium successfully surviving and thriving four months after their release into the wild. 
The breeding program is a collaboration between SEALIFE Sydney, NSW Department of Primary Industries (DPI) Fisheries and the University of Technology (UTS) that began in after a local Sydney species, the White's Seahorse became listed as endangered. This pilot project aims to determine if populations can be recovered by restoring their habitat through the use of Seahorse Hotels, artificial structures that become natural over time, creating the perfect environment for this species of seahorse. Babies born into a custom-built seahorse breeding facility at SEA LIFE Sydney Aquarium were released in Clifton Gardens in Mosman in May and have since been observed weekly by a special team of divers under the guidance of a UTS Masters Research Student.
Robbie McCracken, a SEA LIFE Sydney Aquarium Aquarist and seahorse expert said the babies are growing well in their new natural environment so-much-so that we are hoping they will begin pairing off and taking part in the upcoming summer breeding season.
"The release in May was successful and, with support from the SEALIFE Trust, we've been fortunate enough to work closely with UTS to observe their progress and growth through weekly monitoring, and can proudly say that they are getting on really well in their new Seahorse Hotels," McCracken said.
"We will be able to measure the full success of the program when the seahorses mate and breed, which we hope will begin this coming summer breeding season. Success here will hopefully open the door to the next avenues for the conservation of this species and their habitats."
Dr. David Harasti, Senior Marine Scientist with DPI Fisheries, has over a decade of experience working with the White's Seahorse and said; "With the species declining across its range in NSW, it's important that we implement conservation measures to ensure the species decline in the wild is halted and reversed. Seahorse Hotels and conservation stocking are two such measures that we are trialling".
Supporting post release survey and long-term research, David Booth, Professor of Marine Ecology at UTS is supervising a Masters Research student on this project and added; "Bee Kyle is doing a great job research monitoring the seahorses weekly, noting movement and growth as well as persistence, whilst being assisted by SEA LIFE and UTS divers".
Want to find our more about our White's Seahorse conservation breeding program, their endangered status and the Seahorse Hotels? Click the link below or visit the seahorse breeding facility the aquarium in person.
Related blogs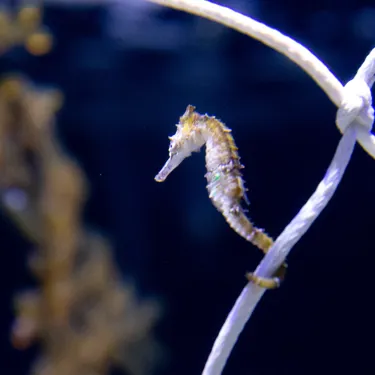 SEA LIFE Sydney Aquarium's unique breeding project designed to save the native seahorse species
Sydney's endangered residents have today been released into nine Seahorse Hotels in Sydney Harbour
Related blog posts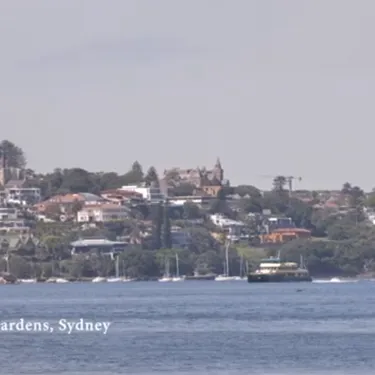 Five-Star Seahorse Hotels launched in prime harbour location!
Nine Seahorse Hotels have been placed in Sydney Harbour to provide homes for some of Sydney's most precious and endangered residents - the White's Seahorse
Related blog posts
Our conservation project to save this endangered species!
SEA LIFE Sydney has implemented an exciting new breeding and conservation project in collaboration with a suite of organisations including the NSW Department of Primary Industries (DPI) Fisheries and the University of Technology Sydney (UTS).
Related blog posts