The Ocean's Most Beautiful Natural Phenomenon
Friday 30th November 2018
Sydney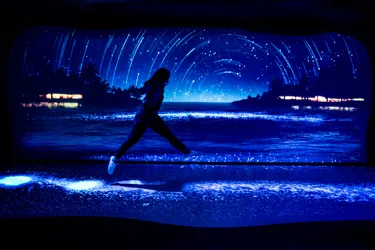 Ever Seen the Sea Sparkle?
Think you've seen it all? Well think again, because if you haven't seen the beautiful sight of a seashore glittering and sparkling with bioluminescent light, then you really haven't and it should definitely be added to your bucket list.
After rainforests, coral reefs are the second most diverse type of ecosystem on Earth. They are home to bioluminescent organisms that can cause the ocean to glow and sparkle with neon blue, green or red light.
Who Knew Science Could Be so Cool?
Bioluminescence is a chemical reaction that happens within the cells of some organisms that allow them to emit light to attract prey and lure potential mates. This phenomenon is absolutely breathtaking to us humans, who splash and swim amongst the glowing waves that lap up against the shore.
But Where Can I Find This Amazing Phenomenon?
Bioluminescence can be found on many beaches up the coast of Australia, including some of the Great Barrier Reef islands. While the beauty of sea sparkle really does have to be seen with your own eyes to truly appreciate how stunning is, it is not always possible for you to just jet off in search of this spontaneous phenomenon. Fear not, because now you can experience a simulation of this beautiful, rare event right here in Sydney!
What Do You Mean I Don't Need to Leave Sydney?
Through state-of-the art technology, we have been able to recreate this natural wonder for you. Visit bioluminescent Moonlight Beach at the new Day and Night Exhibit at SEA LIFE Sydney Aquarium and see waves rolling out of the ocean that are lit up with neon blue light. Walk through the waves and the bioluminescence will splash under your feet in this interactive, motion-sense display that will leave both the young and the young-at-heart amazed and wanting to splash through it again and again!
Searching for this phenomenon in the wild can be somewhat unpredictable as you need to visit the right places at the right times - so make sure you come to SEA LIFE Sydney Aquarium where you are guaranteed to experience the phenomenon every time you visit!
Related blogs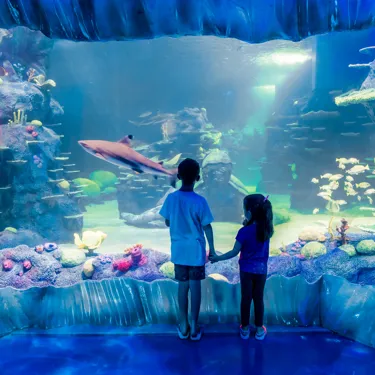 Day and Night on the Reef is OPEN!
The interactive new experience takes guests on a colourful journey of the world-famous Great Barrier Reef right in the heart of Sydney.
Related blog posts