Learn About Kelly Tarlton
The Marine Archaeologist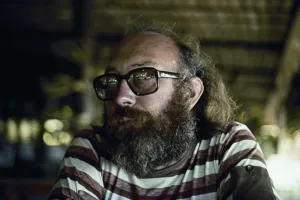 Who was Kelly Tarlton?
A record holder, pioneer and marine conservationist.
Kelly Tarlton is renowned for diving, archaeology, conservation and the building of Sea Life Kelly Tarlton's Aquarium out of unused sewage tanks. He worked throughout his career to design the innovative marine Aquarium that was four times larger than any other in the world. At 47 years old, and after working 18-hour days to realize his vision, he died only 7 weeks after the Aquarium's opening.
A MARINE CONSERVATIONIST
Kelly Tarlton received a post-humus induction into the International Scuba Diving Hall of Fame on 7th Nov 2012. He was recognized for his innovative approach to marine conservation, exemplified in the namesake marine aquarium he created, which has provided an educational platform for New Zealander's and international tourists for 33 years.
AN INVENTOR & PIONEER
Kelly's award citation also paid homage to his pioneering of curved acrylic tunnels that enable visitors to view sea creatures and their habitats from beneath - a ground-breaking development that has been emulated internationally since its inception in 1984. Did you know that the curved acrylic tunnels were molded in an oven Kelly built!
Kelly also constructed the first buoyancy compensator suit in New Zealand, using waterproof canvas for the body and a piece of garden hose to connect the snorkel mouthpiece.
A RECORD HOLDER
Kelly Tarlton also set the New Zealand free-diving depth record in Queen Charlotte Sound, reaching a whopping 24m. Kelly determined to better his record, would dive down to 34.7m!
We here at Sea Life Kelly Tarlton's are honoured to carry on the amazing legacy left by Kelly Tarlton.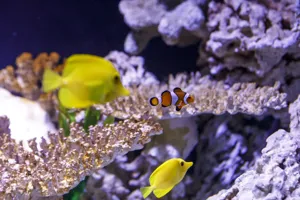 Save up to 20% Online
See the legacy a great man left behind at SEA LIFE Kelly Tarlton's Aquarium.
Purchase your tickets online in advance to skip the queue with our express mobile ticket entry, plus save up to 20% on general admission tickets!
Buy Now