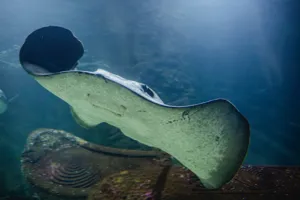 Short Tail Stingray
The Short Tail Stingray is the largest stingray in the world! It can grow upwards of 2.1m (6.9ft) wide and weigh over 350Kg (770lb). We have three resident stingrays at SEA LIFE Kelly Tarlton's, they are Barbara, Penny and Molly.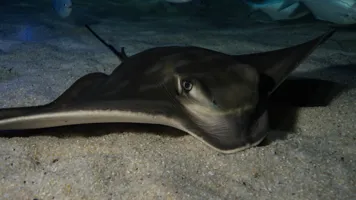 Eagle Rays
Our Eagle Rays are commonly mistaken for baby Stingrays. However, these are fully grown Eagle Rays, they can reach up to 1.5 metres.
Here at SEA LIFE Kelly Tarlton's, we have three adult Eagle Rays at the Shipwreck Discovery; four juvenile Eagle Rays and eight Eagle Ray pups at Turtle Bay.
Read about our surprised Eagle Ray pups arrival on New Year's Eve 2020/21 here. 
FIN-tastic Ray Facts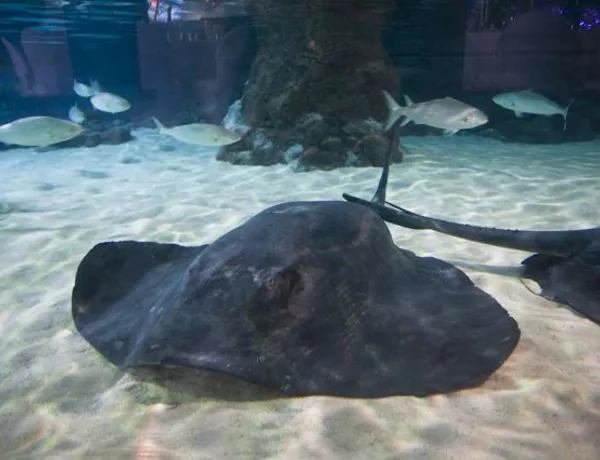 Spiracles
All rays have two "holes" on the top of their heads - these are called "spiracles". They are used to pump water over their gills which are located on their underside. By having these spiracles, it allows rays to sit on the bottom and still be able to breathe easily without sucking up sand and other substrate into their gills.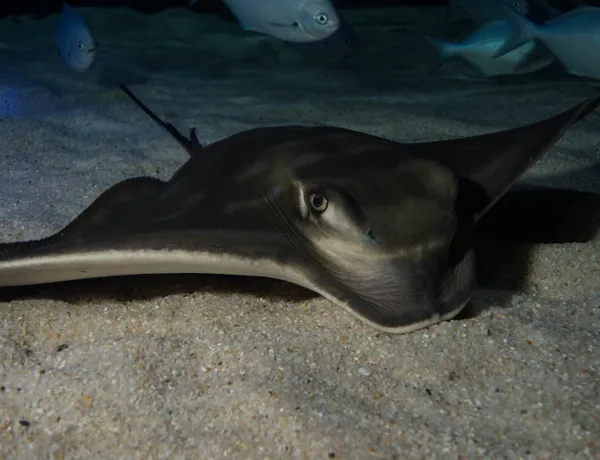 Countershading
Any idea why rays have two different colours? Rays and sharks have countershading - it means that they are dark on top and light underneath. When viewed from below, they blend in with the surface of the water; and when viewed from above, they blend in with the deep, dark water. This is an impressive way that they can camouflage and hide in the open ocean.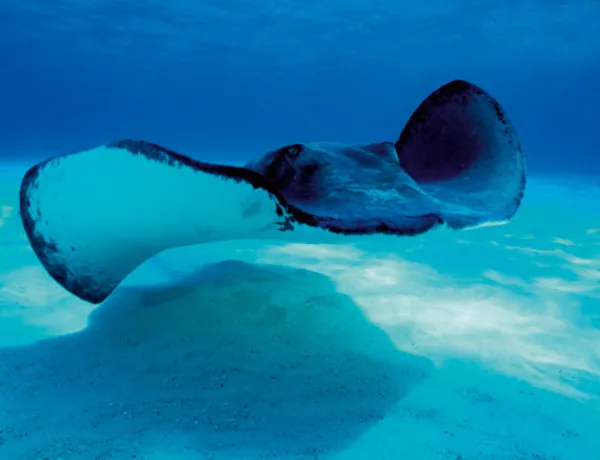 No bones
Did you know that sharks and rays do not have any bones? They have a skeleton but this is made entirely of cartilage – the same as your ears!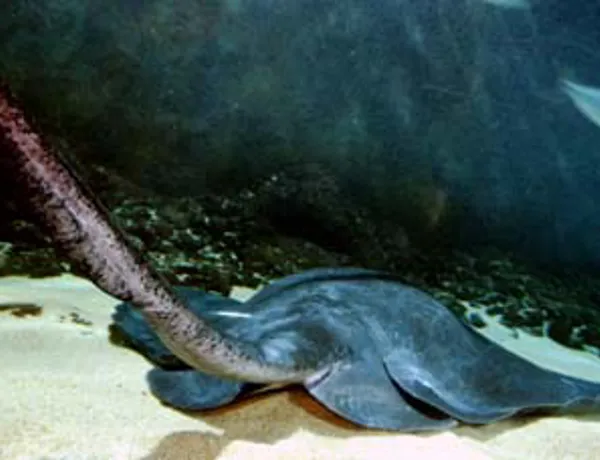 The barb
Curious and unaggressive, the short tail stingray may approach humans and can be trained to be hand-fed. However, if startled or harassed this species is capable of inflicting serious injury. Their only form of defence is a venom-covered barb that is located approximately two thirds of the way down their tail. The barb can measure over 30cm (12 in) long and penetrate most types of footwear, including Kevlar bootees! However, once used, the barb comes out of their tail and it can take 6 months or more to grow back, during which time they are essentially defenceless. This is why stingrays will only use their barb if 100% necessary.
Discover more about...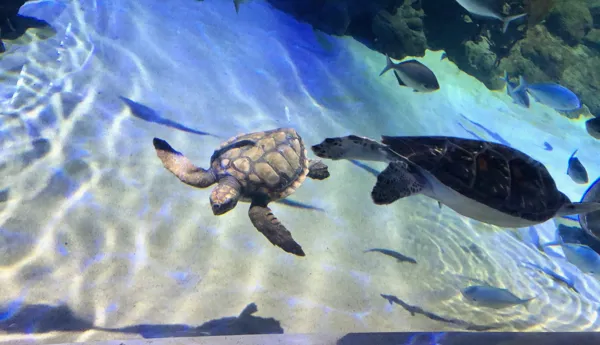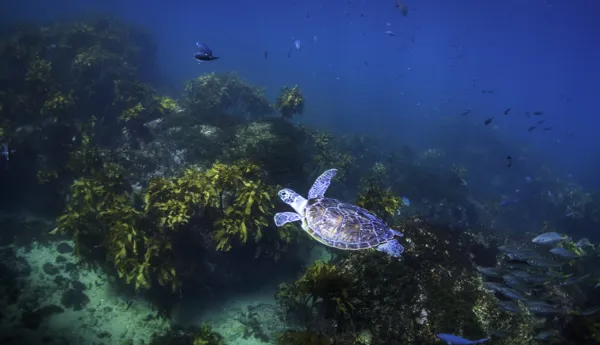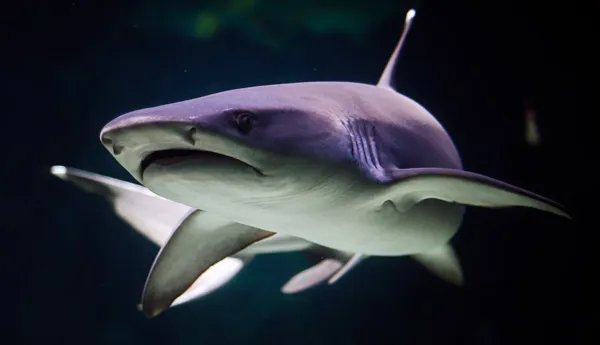 Seahorses and Sea Dragons