SEA LIFE, Turtle Rescue Centre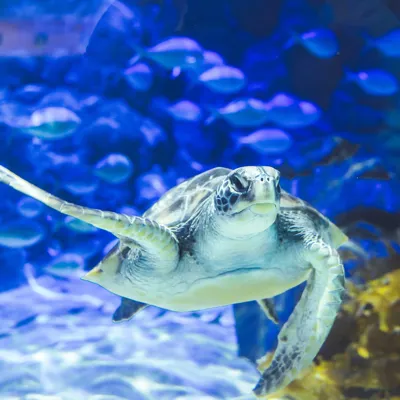 Our turtle species
Of the seven marine turtle species, 5 are found in New Zealand waters they are either endangered or critically endangered. Experiences like Turtle Rescue help educate the broader public on how their behavior in and around the water can impact local marine life.
Current patients recovering at our Turtle Hospital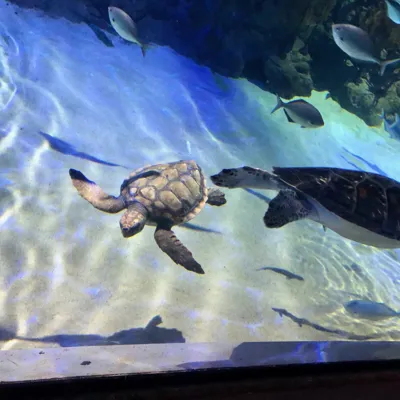 Kibou
This juvenile loggerhead was found washed up on Muriwai Beach with a bad lung infection. Luckily, with the help of the Department of Conservation and Auckland Zoo, we have been able to clear up this infection and Kibou is enjoying some well deserved R&R in Turtle Bay.
Taka is an Eastern Pacific green turtles are also referred to as black sea turtles and native to waters near Costa Rica and the Galápagos Islands, which means Taka is a long way from home! This species is classified as endangered, with populations decreasing due to overfishing and plastic pollution.
Taka was found at Takapuna Beach in May 2020, he was suffering from exhaustion, dehydration and low body temperature.
The smallest of our loggerheads, Puck, is still in the quarantine area of our Turtle Hospital. Puck was found on Ninety Mile Beach, dehydrated and covered in barnacles. Although now rehydrated and cleaned-up, Puck is far too small to go into Turtle Bay and will spend some extra time in our back-of-house area growing bigger and stronger.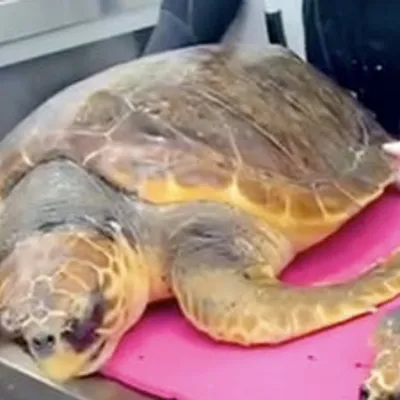 Abbey
Abbey is a sub-adult with a shell size of 62cm.  Abbey came to us with a large wound on one of her flippers. Unfortunately, the bone became infected and the flipper had to be amputated to stop the infection from spreading. Abbey is currently recovering in Turtle Bay and, pending veterinary checks, will be released back to the wild despite her missing flipper.
Discover More About...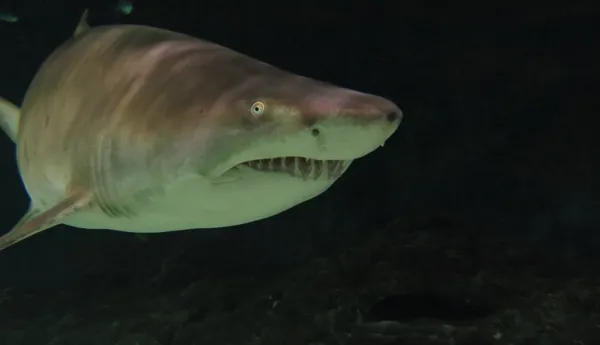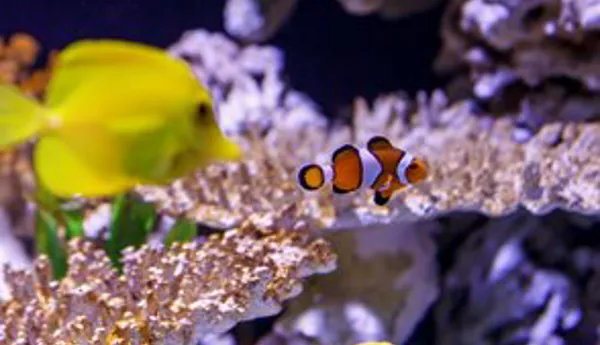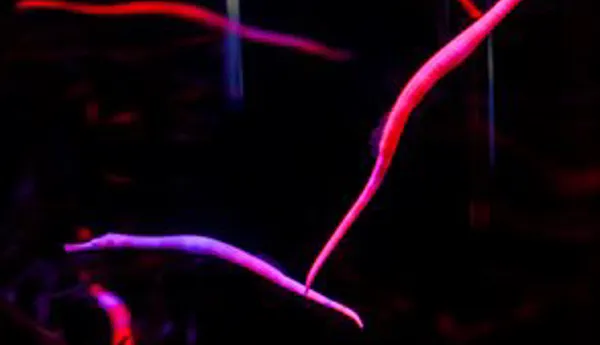 Seahorses and Sea Dragons