Creature Feeds & Talks
Plan your visit around one of our feed or talk times
Find Feed and Talk Times Here!
Make your aquarium experience even better, join our expert team for a feed or talk.
Join us for our fun and interactive talks every day at SEA LIFE Kelly Tarlton's Aquarium and learn fascinating facts about our creatures!
Check the daily feeding times here and become an instant expert with our range of educational daily talks. The best part is, they're all included in your admission price!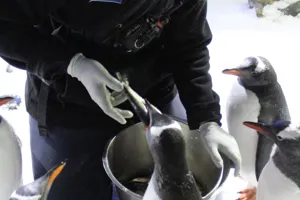 Penguin Talk
WHEN: 11:30, 1:00pm
WHERE: Antarctic Ice Adventure
Get your happy feet down to the Antarctic Ice Adventure and watch our penguins dipping, diving and gliding around through our viewing windows. During this feed, our colonies of King and Gentoo penguins receive their breakfast and vitamins from the curation team.
Discover all of the unique traits that these majestic sub-Antarctic birds possess and the conservation efforts to protect them. Don't miss the only scheduled penguin feed of the day at 11.30am!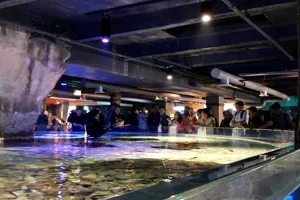 Turtle Talk
WHEN: 10.15AM, 12.00PM
WHERE: Turtle Bay
Did you know that all the turtles at SEA LIFE Kelly Tarlton's have been rescued and will one day be released back into the wild? Catch the Turtle Talk at Turtle Bay for more about these amazing creatures!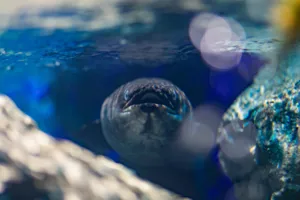 Sea Cave Talk
WHEN: 11.00AM, 2.00PM
WHERE: Sea Cave Adventure
Take a dive into our Sea Cave Adventure zone to see some of the FINtastic creatures of the Tīkapa Moana/Hauraki Gulf Marine Park. Come and listen to some interesting facts about the marine life that live there and ways that you can help to do your bit.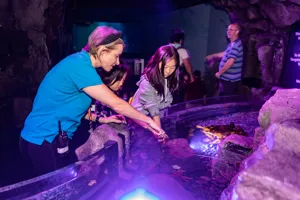 Rock Pool Discovery
WHEN: Open daily from 10am to 4pm (subject to change)
WHERE: Rock Pool Zone - Sea Cave Adventure
Visit one of our marine educators at our Rocky Pool zone located in Sea Cave Adventure. Here you will learn all about life in the intertidal zone, plus get up close and personal with some of the inhabitants!  
ROCK POOL TALK
WHEN: 3:45PM
WHERE: Rock Pool Zone - Sea cave Adventure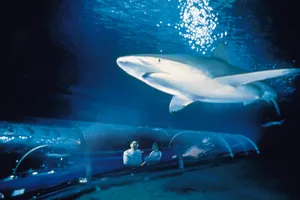 Oceanarium Tunnel Talk
WHEN: 1.30PM, 3.00PM 
WHERE: Oceanarium Tunnel
Ask staff upon arrival which side of our tunnel the presentation will be happening.
In our Oceanarium Shark tunnel you'll hear why sharks are misunderstood, why they are important and what we can all do to ensure we still have sharks in our oceans in the future!
Our Oceanarium Fish Tunnel showcases some of the best and most well-known New Zealand fish species. From snapper to red moki, blue maomao to sandager's wrasse - this display lets you experience the marine environment of Aotearoa without getting wet! Keep your eyes peeled for the sand tiger shark and eagle rays as well!
Experiences
Add an experience to your SEA LIFE Kelly Tarlton's visit.
We have a number of unforgettable experiences you can add to your visit to SEA LIFE Kelly Tarlton's Auckland Aquarium. When you purchase these experience tickets, all day aquarium admission is included!
PLEASE NOTE:
Talk and feeding times are subject to change. We try our very best to maintain a regular schedule of presentations at SEA LIFE Kelly Tarlton's, however, we occasionally make changes in the interests of animal welfare. We'll strive to update the website if and when we make changes to the schedule. To be sure you won't miss a thing, please enquire about your favourite animal feed on entry.