SEA LIFE, Antarctic Ice Adventure
Meet the coolest birds in town!
Be amazed at our King and Gentoo Penguins as they swoop and swoon through icy cold seawater. Antarctic Ice Adventure is the Southern Hemisphere's largest display of Sub-antarctic penguin colony as well as being one of the most successful breeding programs on the planet!
Meet these majestic birds
The King is the second largest of the 17 species of Penguin - the largest is the Emperor Penguin. King penguins are easily recognizable by their distinctive yellow markings on their face and black feet. A large penguin, our Kings weigh between 15-20 kgs (averaging 16 kgs) and are about 85-95cms tall! This is about the same as Kings in the wild. Kings are liken to cats, begin far more aloof and graceful.
Meet our playful Gentoos
Our Gentoo penguins weigh between 5 and 7kgs each and are about 75 -90cm tall. This is the same as Gentoos in the wild. A Gentoo is easily recognized by the wide white stripe extending like a bonnet across the top of its head. They have a lifespan of 17-22 years, usually longer in captivity. 
Our penguin keepers describe Gentoo Penguins as being "puppies" - always curious, cheeky and full of personality!
Each penguin has roughly 20,000 feathers that keep them toasty warm and waterproof despite harsh Sub-antarctic conditions.  Rather than losing their feathers gradually, penguins goes through an annual "catastrophic" moult when they lose all their feathers all at once. 
This is a big process for the penguins and takes a lot of energy - during this time they are not waterproof, so wild populations are unable to go out to sea to catch their food. Before a penguin starts their moult, they have to eat as many fish as possible so they can gain enough weight to sustain them for the 3-4 weeks that it takes to replace all their feathers.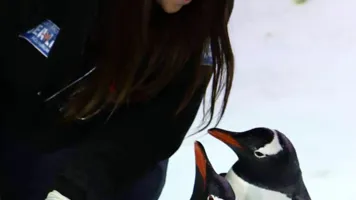 Day in the life of our Penguin Keeper
Take an inside look at the day to day of our penguin colony - from making snow and housekeeping, to penguin quirks and mating!
More about Penguin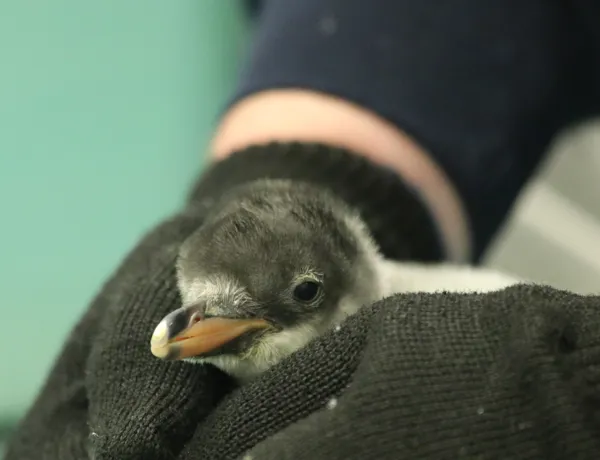 Breeding
SEA LIFE Kelly Tarlton's run a successful breeding program for both the King and Gentoo Penguins. During the breeding season the enclosure is a flurry of activity - especially from the Gentoo Penguins.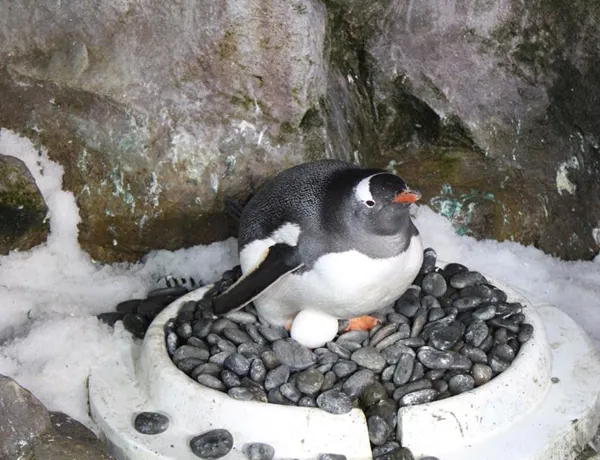 Courtship
Gentoo Penguins use pebbles to find a mate and build their nests. During the courtship period, male and female penguins will scour the ice for the perfect pebble. Once found, they will take the pebble and present it to their sweetheart as a gift. If accepted and a partnership formed, they will continue to collect pebbles until a nest is formed.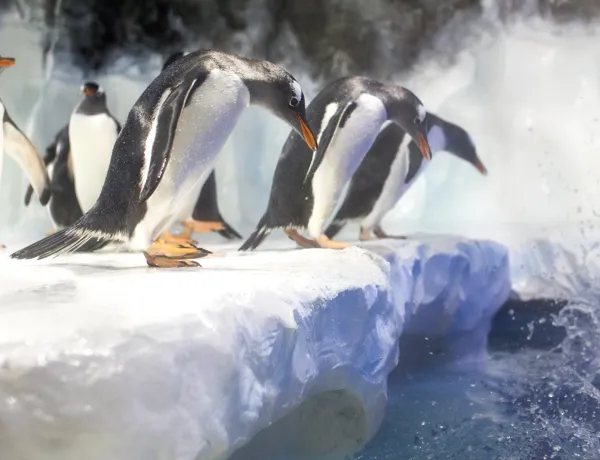 Waste
Did you know that on average, some penguins produce waste every 17 minutes? Here at SEA LIFE Kelly Tarlton's, we remove and replace 3-5 tonnes of snow daily! Snow is made onsite and funnelled into the enclosure every morning.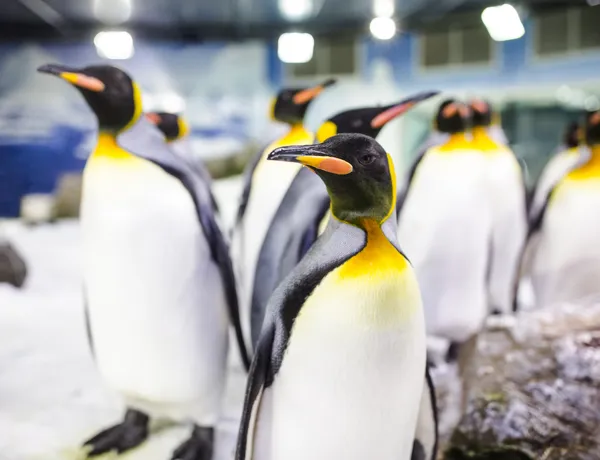 Conservation
Both King and Gentoo Penguins live on sub-Antarctic islands that are quite mountainous and surrounded by low lying pebble beaches. It is on these beaches that the penguins make their home – however due to climate change this is now under threat. As the ice caps melt and the sea levels rise, these pebble beaches become slowly but surely covered leaving the penguins with a smaller and smaller space to live. We can all do our bit to reduce the impact of climate change. Switch off electronics when they are not in use, turn off lights and use alternative transport, etc.
Discover more about...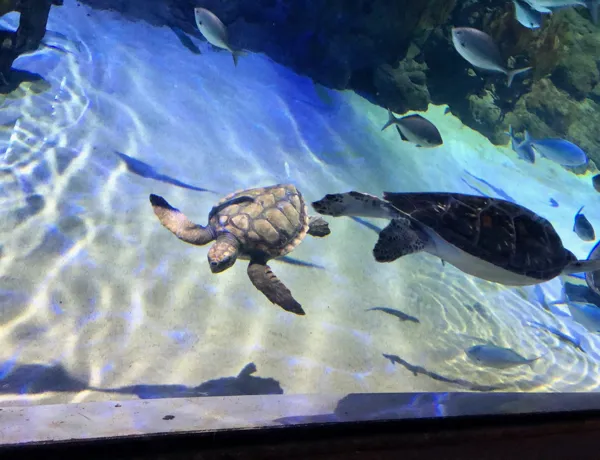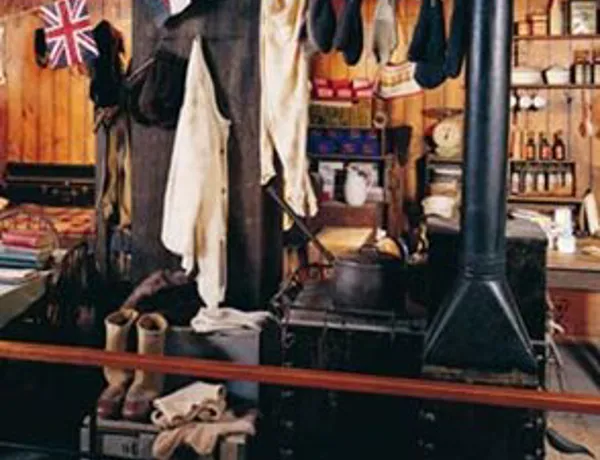 Scott's Hut and Scott base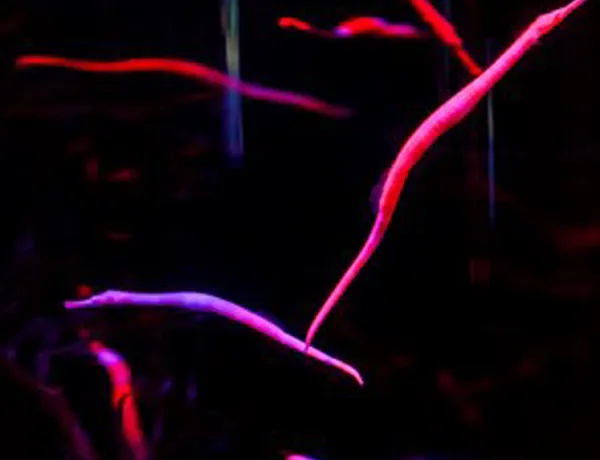 Seahorses and Sea Dragons