Explore a unique underwater world full of discovery and adventure at SEA LIFE Kelly Tarlton's. Get hands on in the Tidal Touch Pools, enjoy the wonder of Seahorse Sanctuary, take a stroll through our famous Shark Tunnel and get up close to our penguin colony at Antarctic Ice Adventure.
Scott's Hut
Explore and interact with tales of life in the coldest place on earth! A walk-through replica of Captain Robert Falcon Scott's Antarctic hut complete with authentic memorabilia offers a glimpse at what it was like to live 100 years ago in the coldest place on Earth.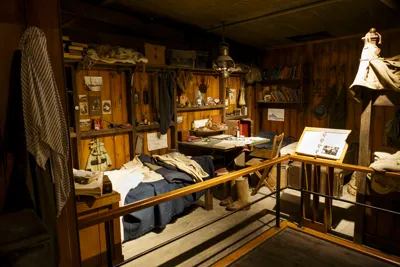 Antarctic Ice Adventure
The Antarctic Ice Adventure at SEA LIFE Kelly Tarlton's is home to New Zealand's only colony of Sub-Antarctic penguins, offering visitors a rare opportunity to see the magnificent birds up close in their icy domain.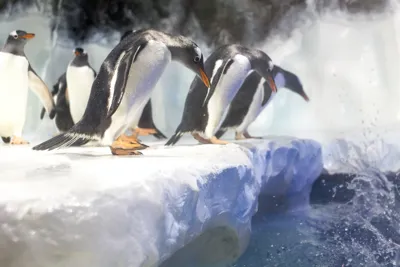 Amazing Creation
Amazing Creations, is an exciting zone where you can create your own sea creature and watch it swim. Your creature will spring to life in a tank right in front of you, before swimming off to join other colourful creations on a huge interactive projection wall.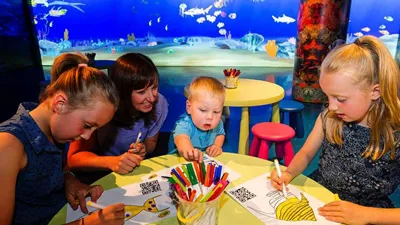 NIWA Southern Ocean Discovery
The Southern Ocean is unique in that its largest boundary doesn't encounter a land mass, but instead merges into the Pacific, Indian and Atlantic Oceans. Its exact boundaries are subject to much discussion and dispute, but one thing is for certain - no matter where its boundaries are drawn, the Southern Ocean supports a huge variety of incredible marine life, some of which is yet to be discovered by humans.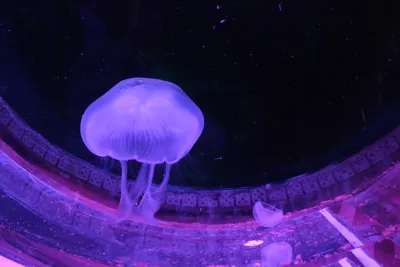 Rockpools
Not all the animals are behind glass at SEA LIFE Kelly Tarlton's! Come and meet one of our experts and make an amazing discovery at our rockpool. You'll be able to see and touch starfish, artefacts and learn about these amazing creatures at our shores. And yes, we have hand wash basin and wipes!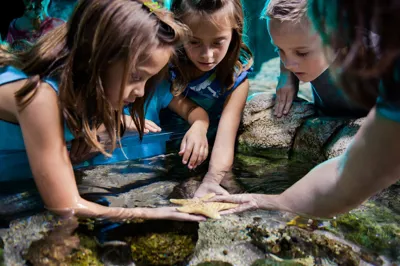 Shipwreck Shores
Shipwreck Shores is the awesome indoor playground at SEA LIFE Kelly Tarlton's! The indoor playground includes a splash table, where children are able to enjoy the joys of water play.
> Splash table - fun water play for kids.
> Soft and safe play area.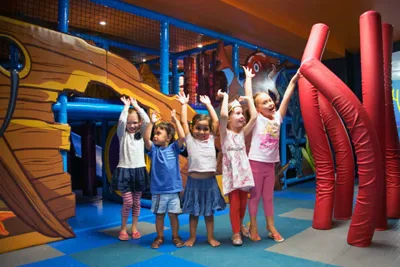 Turtle Rescue Centre
Did you know that SEA LIFE Kelly Tarlton's is the only place in New Zealand that rehabilitates rescued turtles? Discover how we work with these amazing creatures in Turtle Bay! Turtle Bay also boasts some of the most unique views of the Hauraki Gulf where you can watch the ocean lap the large windows within our cafe area.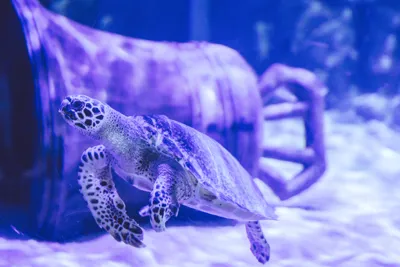 Shark Tunnel
Did you know this is the first curved aquarium tunnel in the world? Many other tunnels like ours have since been replicated and now feature in aquariums all over the world. Here you can walk under some of the world's biggest aquarium sharks, including the Sand Tiger and Broadnose Sevengill Sharks. See if you can spot our Wobbegong Shark who loves to camouflage against the rocks.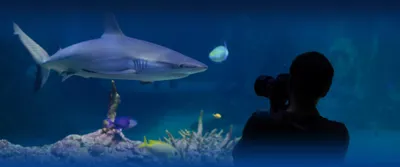 Shipwreck Discovery
Kelly Tarlton was an amazing man who wanted to bring the underwater world to everyone. Learn about Kelly Tarlton, the Treasure Hunter who would build a world first curved aquarium tunnel to be replicated throughout the world for years to come. Discover an incredible underwater world that's home to over 1,500 fish and see if you can spy the various artefacts that Kelly found while exploring different ship wrecks around the world - ahoy pirate!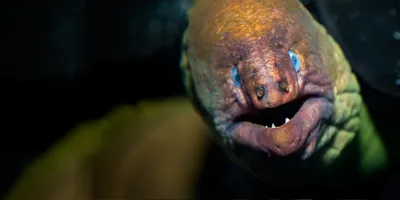 Seahorse Kingdom
Seahorses are considered one of the most beautiful creatures in the sea, and they are also under threat from overfishing due to use in medicinal preparations, and general ocean degradation.