Brand new zone, now open!
Sea Cave Adventure
Explore the rocky world between surging tides
Telling the stories of the Hauraki Gulf Marine Park
Sea Cave Adventure is a brand new zone inspired by the magnificent wildlife of New Zealand's first and largest marine park.
The Hauraki Gulf Marine Park was established on 27 February 2000 to help stem ecological decline by protecting the Gulf's natural and historic features. Sea Cave Adventure zone is a portal for all our guests to discover the Gulf's marine life, the threats to its future and how they can help protect it.
On your journey you will encounter native octopus, eels, sea stars, crayfish and other native marine species which you will find in our rocky shores. In addition to meeting our incredible sea creatures, there are hands-on experiences at our touch rockpool plus interactive displays and games for the whole family to enjoy!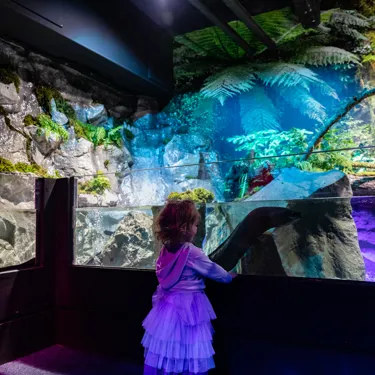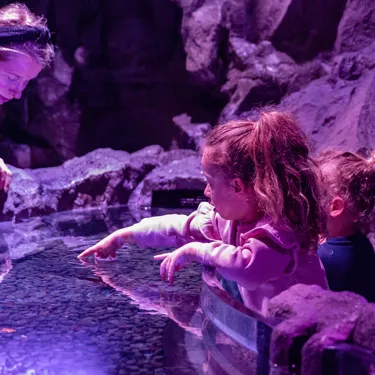 Book Now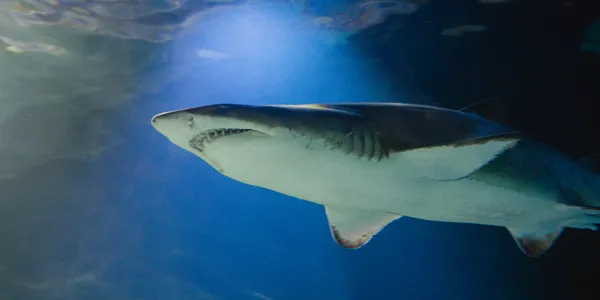 General Admission
Price includes a Digi Photo Pass giving you 10 digital photos – valued at $26!
Express entry with mobile ticket entry
Save up to 20% in advance! Only available for weekdays, excluding school holidays
Concession rates available for 65+ and tertiary students (ID required)
Online From
$36
Per Adult
On The Day From
$45
Per Adult
Family Admission
Buy together and save up to $33 online, now includes Digi Photo Pass giving you 10 digital photos!
Family Pass is only available online
Prices vary by date and time
Online From
$116
Per Family
On The Day From
$154
Per Family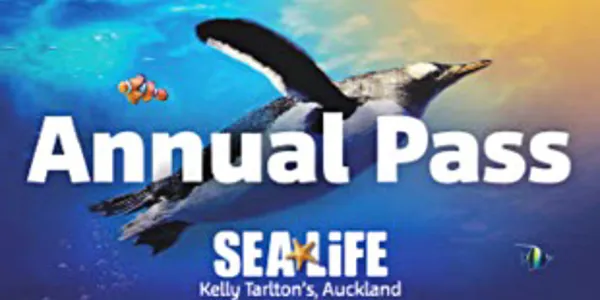 SEA LIFE Kelly Tarlton's Platinum Annual Pass
Enjoy unlimited entry for a full 12 months!
Discounts on experiences, food & beverages, and much more!
Includes Digi Photo Pass giving you 10 digital photos for every visit over the 12 months!
Skip the queues with express Annual Pass attraction entry
Online From
$119
Per Adult
Online From
$86
Per Child
Some of the animals you will meet at Sea Cave Adventure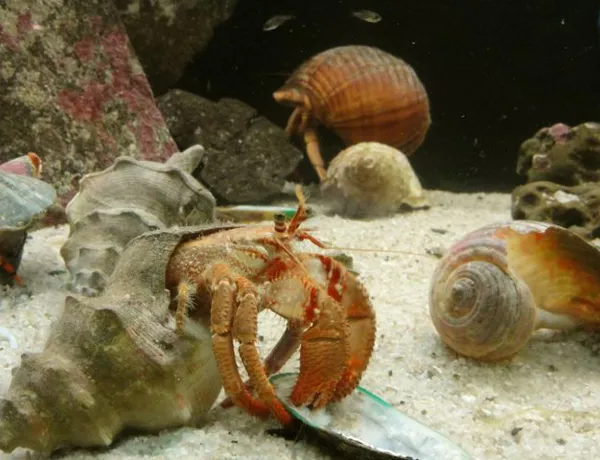 Hermit Crab
The shell of these crabs is crucial to their survival; they have a soft abdomen that leaves them highly vulnerable to predation if exposed. Hermit crabs do not make their own shells; they must salvage empty shells left behind by various snails. This means that as they grow they must find a new shell.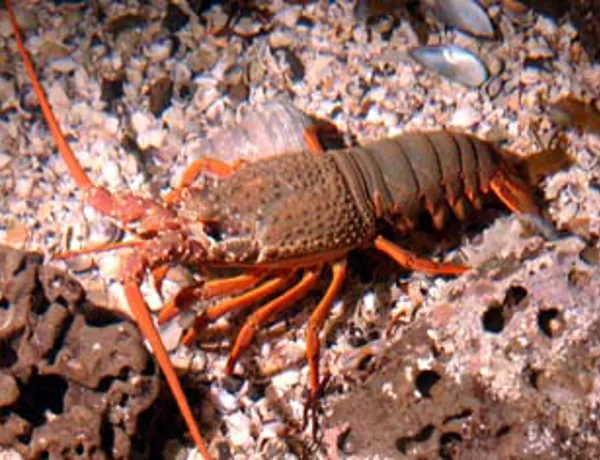 Packhorse Lobster
Of the 3 species of lobsters found in New Zealand, the Packhorse Lobster is the largest! The ones you can see here have been with us for 20 years or more and may be well over 70 years old.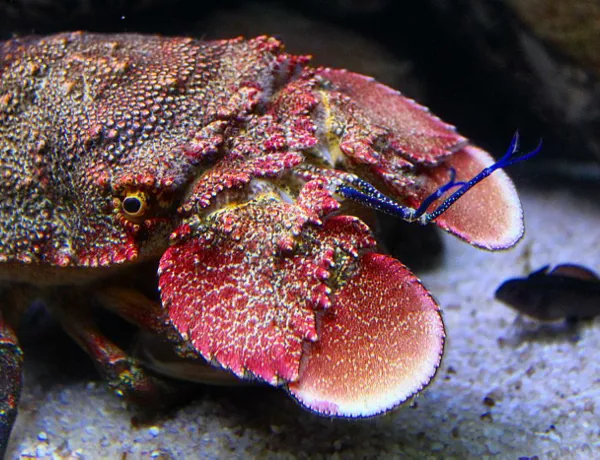 Slipper Lobster
Slipper lobsters lack long legs and claws. They instead have relatively short appendages, with their front pair of antennae flattened into more paddle-like structures. These nocturnal creatures are often quite difficult to spot as they do tend to prefer hanging upside down on caves and under ledges rather than being on the ground.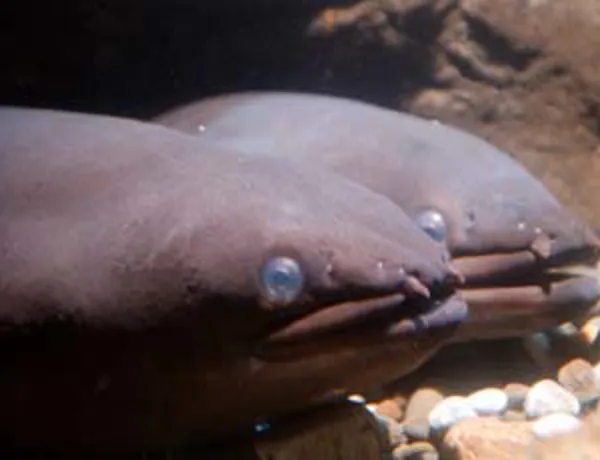 Long Fin Eel
Long-fin eels are endemic to New Zealand – found throughout the freshwater habitats. In the past they have been a hugely important inland food source, being known to grow up to 50kg in size! Although we have no way of knowing the age of our eels, they can live over 100 years.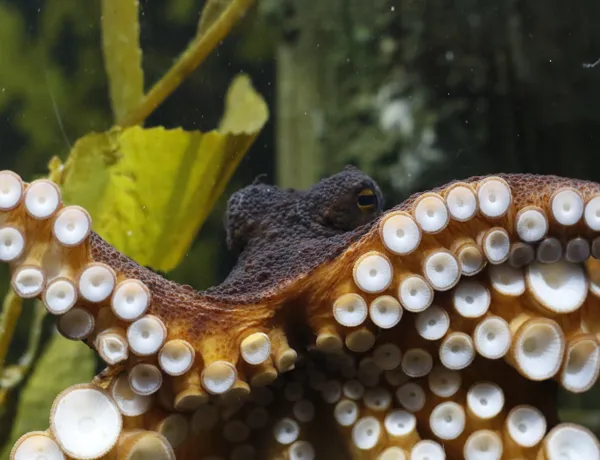 Octopus*
Octopuses are masters of disguise and escape as well. On their skin they have "chromatophores" that allow them to change colour instantaneously, coupled with the ability to alter their skin texture they can blend in with just about any surroundings. If this doesn't work, they will expel ink to confuse and distract predators. *Our octopus is currently completing her quarantine and is not available to view - Keep an eye on our Facebook page for updates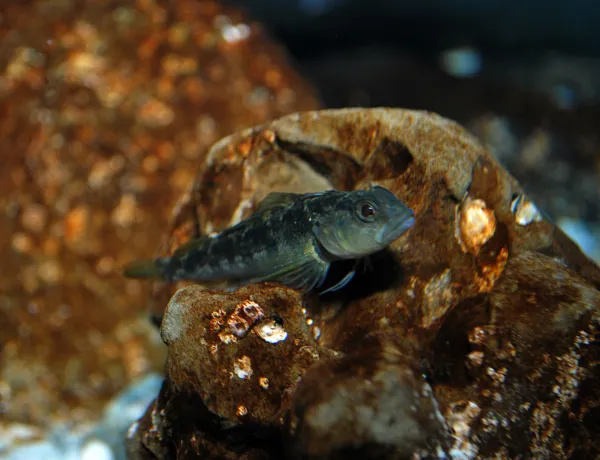 Triplefin
Triplefin is a small marine fish found mostly in and around coastal rocky reef areas. They are named in reference to their three dorsal fins. In New Zealand alone there are over 20 different species.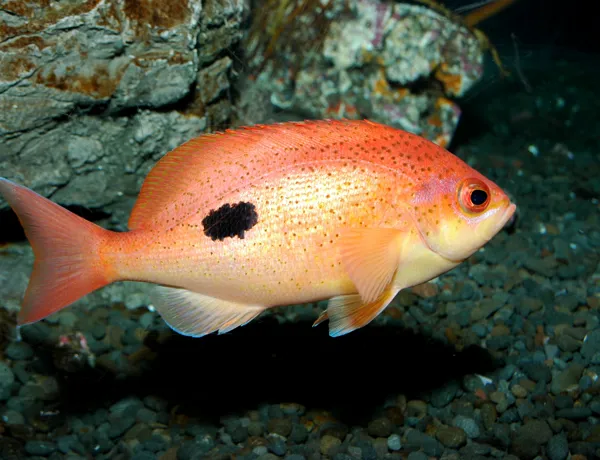 Butterfly Perch
The Butterfly Perch has pinkish colour body and has a large black spot towards the posterior end. Adults have a blue band just behind the eye, blue margins to the fins and small blue spots. They congregates in dense shoals in deep water near reefs.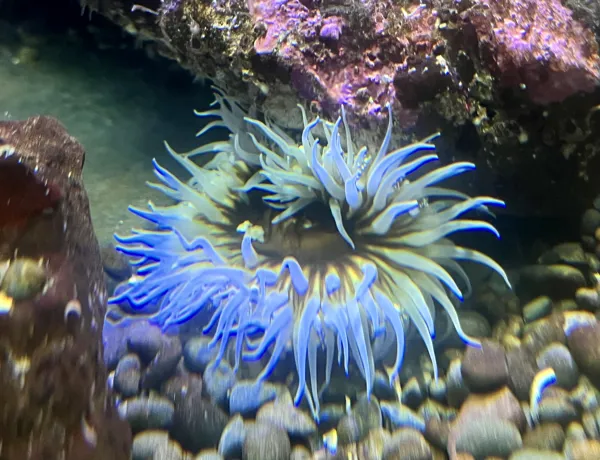 Camouflage Anemones
Camouflage Anemones are commonly found in rockpools and crevices on exposed rocky shores from the intertidal zone and shallow subtidal throughout New Zealand.
Activity Sheets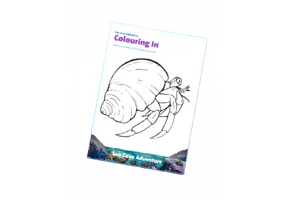 Lovely hermit crab
Did you know that hermit crabs are social animals? They like to be in pairs or groups.
Colour in these beautiful marine species.
Download now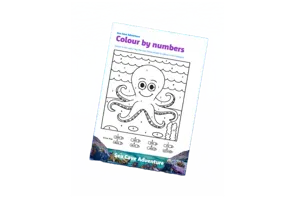 Smart octopus
Did yo know that octopuses have TWO eyes, THREE hearts and NINE brains?
Try out this colouring in sheet.
Download Now