Responsible Business at SEA LIFE Kelly Tarlton's
Everyone at SEA LIFE Kelly Tarlton's cares deeply about what they do, and what we stand for. We feel a deep sense of kaitiakitanga over the animals in our care and their natural habitats around the world, as well as our hapori whānui. We aim to be a force for good - continuing our mahi to go above and beyond what is expected of us as an active member of this community.
Turtle Rescue and Conservation
Our vision is of a world where our oceans are healthy, properly protected and full of diverse life.
We want all visitors to our aquarium to love the oceans and the creatures that live in them as much as we do. By sharing their beauty, we want to inspire you to help us protect them for generations to come.
SEA LIFE Kelly Tarlton's is home to the only Turtle Hospital in Aotearoa - we have seen over 100 turtles pass through our doors since the mid 90's!
Our aim is to rescue, rehabilitate and release as many sea turtles as we can. With each of the 7 species being either endangered or critically endangered, each and every turtle we can save may make all the difference to the long term survival of these amazing creatures.
Find out more
Discover more about our turtle rehabilitation program as well as other conservation work done locally and globally!
Discover Turtle Rehabilitation
Merlin's Magic Wand
Bringing the magic to seriously ill, disabled and disadvantaged children across the world.
Merlin Entertainments' special charity, Merlin's Magic Wand, puts the magic back into the childhoods of seriously ill, disabled and disadvantaged children across the world.
By providing tickets and financial support in the form of travel grants, they help thousands of children and their families to have magical days out every year.
For children who are too unwell for a day out, they deliver exciting Taking the Magic to the Children projects, ranging from sensory rooms to specially adapted playgrounds.
Find out more
Please note that Merlin's Magic Wand works directly with children, families, and organizations that will benefit from a day out and is unfortunately unable to provide tickets to assist with fundraising through raffles and auctions.
Find out more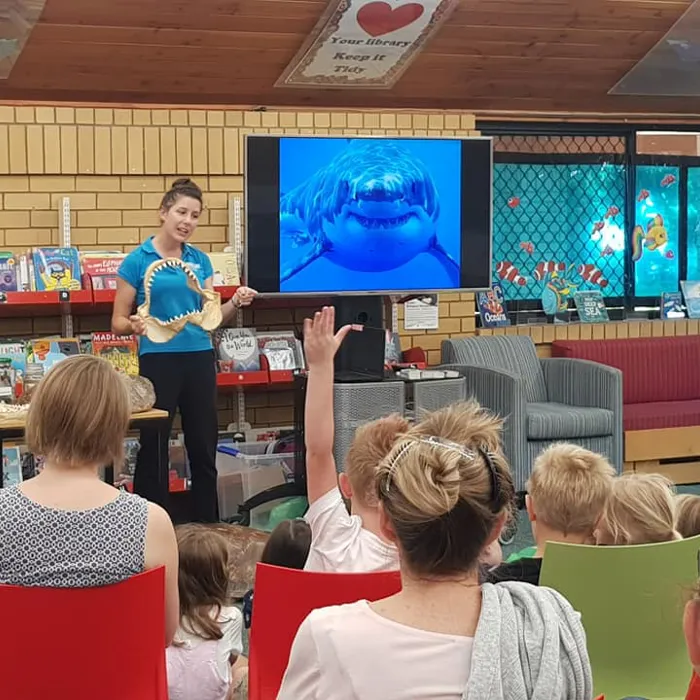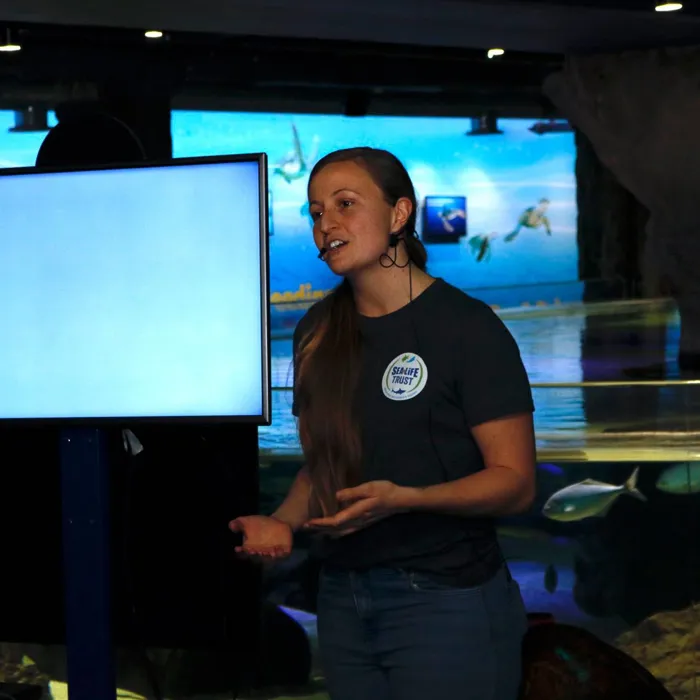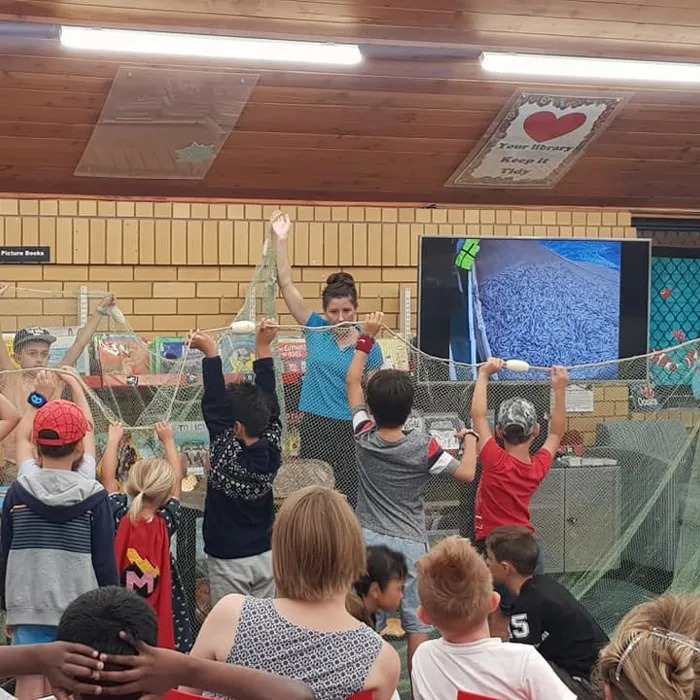 Community Engagement and Support
SEA LIFE Kelly Tarlton's is dedicated to supporting our local community. We love getting out and about to community events, meetings, local libraries, community centres and schools - anywhere that we can support our community and get involved!
If you have an upcoming community event that we could attend, please email us at learn@kellytarltons.co.nz to speak to our Community Engagement team!
We offer free outreach visits to schools within deciles 1-3 - with a multimedia presentation, authentic marine artefacts and activities. Our Educators do their very best to bring the aquarium into schools! For more information, please email us at learn@kellytarltons.co.nz
People and Commmunities
SEA LIFE Kelly Tarlton's welcomes many different people year after year, so we're always responsive to our guests' diverse and changing needs. We're also a committed community partner as an employer and as a force for good. Read more about our approach to accessibility and inclusivity here, as well as our community engagement and children's charity Merlin's Magic Wand in the sections below.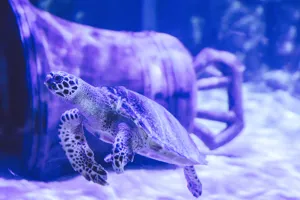 Accessibility
Wherever possible we'll strive to create environments that are welcoming to guests and make our attractions more accessible. With changing facilities, quiet areas and more, accessibility is integral to our operations and customer service.
Find out more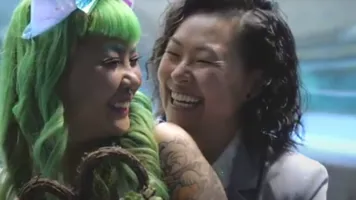 Inclusivity
We want every single person within the Merlin community to feel like they can be their authentic selves regardless of age, gender, race, sexual preference or ability. In fact every1 matters at Merlin. Whether that be within our teams or the wider audience of our guests, stakeholders, shareholders and suppliers.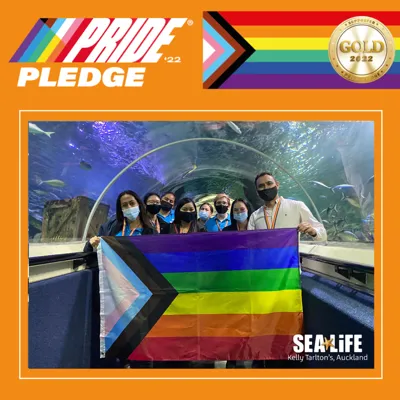 Pride Pledge
One in 10 workers feel discriminated against, harassed or bullied at work and people from the rainbow (LGBTQIA+) community face even higher rates of this.  We want our aquarium to be a safe place for all our team members and visitors to be their authentic selves.  Joining Pride Pledge makes our position known externally but also provides our team with access to Rainbow Awareness training to improve our understanding and become better allies
Health, Safety & The Community
Our number one priority is to protect the health, safety and security of our guests, our employees, our creatures and the people who work with us. We're absolutely committed to always achieving the highest safety standards, and we'll never compromise or become complacent in this.
We call this safety-first approach Protecting the Magic.
Protecting the Magic is about driving a positive, proactive culture of safety across all our attractions. It helps our leaders, people and business partners identify and manage risks effectively, prevent accidents and deliver unforgettable guest experiences.
We focus all our energy on looking after our guests, colleagues, contractors and the animals in our care. Our mission is clear – to always ensure we're Protecting the Magic every day through world class people and practices.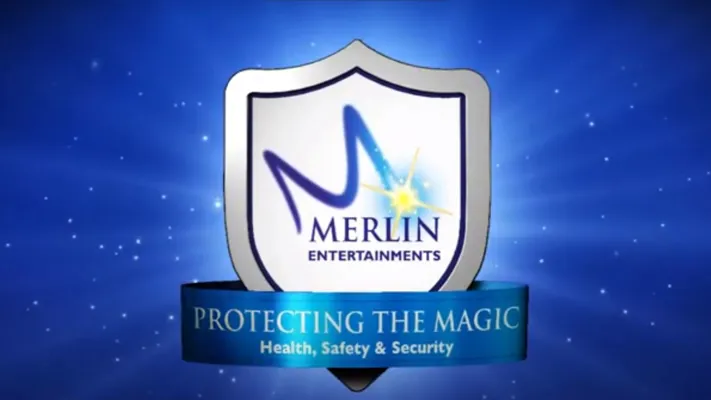 Our Six Spells of Safety
To Protect the Magic, everyone at SEA LIFE Kelly Tarlton's applies our 'Six Spells for Safety'. It's a simple step-by-step reminder of what everyone can do to help, whatever their role or responsibility.
Use your head: Think 'safety first' before starting every task 
Be on guard: Keep guests, colleagues and animals safe 
Do it right: Follow all safety rules and practices
Take a minute: Always keep your work area safe, secure and tidy 
Tell us now: Report anything unsafe, ask if you're ever unsure 
Help us all: Share your ideas for improving safety
Our Safety Culture
We're dedicated to going beyond legal compliance and delivering world-class Health, Safety and Security standards that continuously raise the bar. 
These are embedded in the organisation through protocol, processes and communications, supported by a central team of health and safety experts. To learn more, read our guide to Health, Safety and Security below and visit www.protectingthemagic.com where both employee and contractor handbooks are accessible.
Read more about our safety measures