We are open!
Staying Safe
COVID-19 Updates & Health and Safety Changes
As part of the New Zealand Government's decision to move to the COVID-19 Protection Framework (Traffic Light System) from 11.59pm on 02 December 2021, a Vaccine Certificate will be required for entry from 03 December 2021. (Note: Children under 12 years and guests with proof of medical exemptions will not need to provide a Vaccine Certificate).
We continue to implement a range of health & safety measures that are in line with Government advice.
For more information around rescheduling your pre-purchased tickets please scroll down.
Attraction Vaccination Policy
At the Red Traffic Light, New Zealand COVID-19 Protection Framework stipulates that when vaccination certificates are adopted, public facilities can open with up to 100 people, based on 1m distancing.
It's important that we follow these guidelines in order to operate safely, along with a range of other measures we have put in place.
Vaccination Policy FAQ
You will be asked to present a valid Vaccine Certificate alongside a valid photographic ID prior to entering.
Don't have a Vaccine Certificate? You can request for your COVID Vaccination Record and Vaccine Certificate here 
You can present your Vaccine Certificate on either your mobile phone or on a printed paper.
No, we are only accepting valid Vaccine Certificates only as per government guidelines.
Children aged 12 years and over are required to be double vaccinated unless they have a medical exemption as per the government guidelines. They will need to present their Vaccine Certificates on arrival. 
Only fully vaccinated people, children under 12 years of age and guests with medical exemptions are permitted to enter our attraction, according to current Government guidance. Unfortunately, we cannot make exceptions for those who have received one vaccination; however, our Customer Care team is happy to work with you to reschedule a date for your visit once you have become fully vaccinated. 
We will only be accepting valid Vaccine Certificate at the moment as per the government guidelines.
From 03 December 2021, all roles at the attraction will be carried out by fully vaccinated persons. 
All contractors will also need to be fully vaccinated and provide Vaccine Certificate before they can commence their engagement and/or enter this facility. 
You do not need to show your Vaccine Certificate if you are visiting before 03 December 2021. However, please face mask covering is required.
COVID-19: Protecting our guests and employees
At SEA LIFE Kelly Tarlton's Aquarium our mission is to create a truly memorable experience and we place the upmost importance on the safety and wellbeing of our guests and employees.  We have introduced a range of new health and safety measures that seek to reduce the risk associated with the presence of COVID-19 that are in line with government advice and the requirements of local health authorities.
Some of the measures set out below may be clearly visible to you from the moment you arrive and others require your consideration to help ensure everyone has a magical visit.
Prior to your arrival
Please make sure you have made your booking online.
Before leaving home, please check our Facebook page or website for the latest information.
The wearing of a face mask covering is required in this facility
Please be ready to make on-site payments using a 'contactless' bank card (Eftpos/Credit Card), rather than cash/cheque.
We politely request that you refrain from visiting our aquarium should you start displaying any of the symptoms associated with COVID-19. Please email operations@kellytarltons.co.nz or use Facebook Messenger to contact us should you need to amend your booking.
On arrival at SEA LIFE Kelly Tarlton's Aquarium
We have significantly reduced the daily ticketed capacity to allow for social distancing and the best possible guest experience.
If arriving by car, we request that you leave a car park space between you and the next vehicle.
Guests will notice information signage informing them of key safety messages and instructions.
Please register your visit using the NZ Covid Tracer app or manually sign in using the contact tracing register at Admissions.
Please present your valid Covid Vaccine Certificate alongside your photographic ID on entry.
Social distancing measures within our attraction
Group bookings have been limited to 10 people
We have introduced arrangements for the application of social distancing within queues. Clear markers or signage have been installed in our building entry, viewing areas, and café to help guests keep a safe distance from one another. Our employees will monitor the queues to ensure that social distancing is being maintained.
We have temporarily closed our café, however you are welcome to bring your own food.
Guests viewing educational talks, will be separated from the performances and each other in accordance with social distancing requirements.
We have introduced capacity limits and timeslots. These restrictions will help ensure there is plenty of room for social distancing.
We have suspended some experiences to ensure that social distancing is suitably maintained. These are Shark Cage Snorkel, Penguin Passport and play area.
We have installed hygiene screens at our service counters to help physically separate guests from employees.
We have revised some of our standard operating protocols in order to reduce the proximity of our employees to guests. For example, this includes the way in which we now conduct educational talks and how we undertake guest service activities.
Hygiene and disinfection measures within our attraction
We have introduced Enhanced Cleaning measures, throughout the day, which seek to disinfect high-frequency touch points, such as tables and chairs, service counters, grab and flush handles, ride restraints, door handles / plates, elevator buttons and taps.
We have Deep Cleaning measures in the event that a person presents themselves with symptoms consistent with COVID-19.
We have introduced a large number of hygiene stations / hand sanitiser dispensers around the attraction for guests to use.
We have introduced Personal Protective Equipment (PPE) requirements for a range of activities that employees routinely perform. These include face masks, disposable gloves, eye protection and hand sanitiser. The use of such equipment and clothing by our employees is both to protect them and our guests.
As with our employees, we politely request that all our guests uphold the highest possible hygiene standards – whether it be when sneezing or coughing, through regular hand washing or the frequent application of hand sanitiser.
Our employees now participate in COVID-19 specific training programmes instructing them how to stay safe as well as how to keep our guests safe.
We hope these new health and safety measures provide our guests with confidence and eagerness to us.  These are unprecedented times for all communities around the world, and whilst every effort is being taken to protect the safety and wellbeing of our guests, everyone should inform themselves of the risks, conditions and personal responsibilities before they visit.
We thank you for your custom and understanding.  Now, let's make new magical memories together!
Rescheduling your visit
Due to the evolving COVID-19 situation, we are honouring all ticket pre-booked to visit over the site closure period (18 August to 10 November) until 31 March 2022. 
If you have pre-purchased General Admission tickets for visits over the site closure period & need to postpone your visit, simply visit our attraction by 31 March 2022 with your existing ticket & make sure to pre-book a timeslot here
Animal Experiences will resume operations when we can safely do so. If you have pre-purchased tickets to visit during the site closure period, please re-book your session time slots with the links below. Your tickets will be honoured until 31 March 2022. 
To re-book for your Shark Cage Adventure, please click here
To re-book for your Penguin Passport Encounter, please click here
If you have any other issues or questions you wish to discuss, please use our enquiry form here, or email operations@kellytarltons.co.nz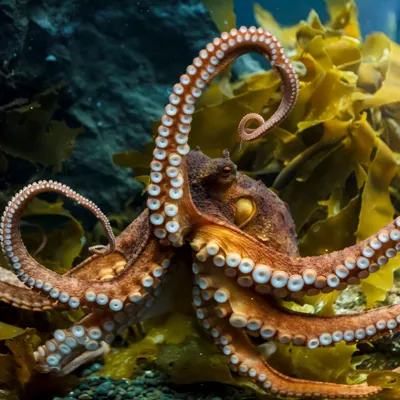 Sign up for updates!
Sign up to our mailing list to keep up to date with the latest news and re-opening information. We can't wait to have you back!
FAQ
The attraction was closed between 18 August and 10 November 2021. The decision to temporarily close the attraction was based on the guidance from the Government in response to the COVID-19 outbreak.
All valid passholders will receive 3 months of extension to cover the time lost due to attraction closure. You do not need to do anything, the extensions will apply on our system.
Yes, due to reduced daily ticketed capacity, all guests must pre-book for their visit. Please ensure to pre-book for infants and any free of charge persons in the group.