Kelly Tarlton's Marine Wildlife Trust
Rescue and rehabilitation of marine animals
What is Kelly Tarlton's Marine Wildlife Trust?
The Kelly Tarlton's Marine Wildlife Trust is a registered environmental non-profit organisation dedicated to rescue, rehabilitation of sick, injured or orphaned marine wildlife and the eventual release of such wildlife into their natural habitat.
The Kelly Tarlton's Marine Wildlife Trust aims to carry on Kelly's legacy of caring for, and creating love for the oceans. We hope to achieve this through a combination of hands-on initiatives, as well as education programs set to inspire the youth of today.
Championing Turtle Rehabilitation
Animal rescue and rehabilitation is a lengthy and expensive exercise. Annually SEA LIFE Kelly Tarlton's has approximately six marine turtles brought into the facility for rehabilitation, of which at lease two thirds are successfully rehabilitated. Each turtle costs approximately $10,000 to rehabilitate. 
Funds raised by the Kelly Tarlton's Marine Wildlife Trust will support rehabilitation programmes including vet visits, transportation costs and also enable valuable scientific researches such as satellite tracking devices and tagging before release. 
Our Purpose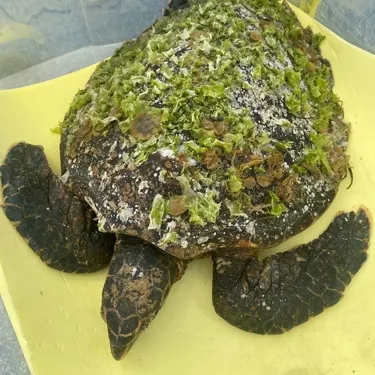 Rescue sick & injured turtles
Turtles face a number of threats in the wild including boat strikes, accidental plastic ingestion or entanglement. KTMWT working in association with DOC to recover turtles requiring care.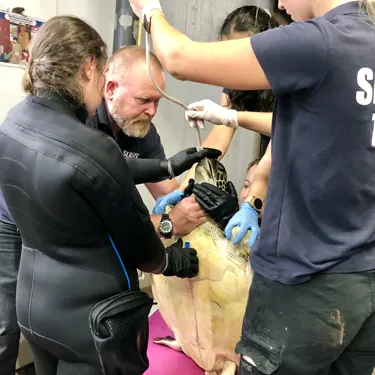 Rehabilitation Journey
KTMWT funds the rehabilitation of sick or injured turtles; supply adequate containment facilities, medical and rehabilitation care until the eventual release into their natural habitat.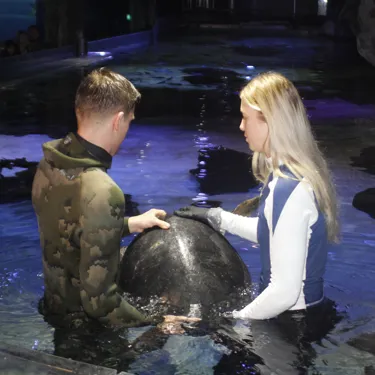 Turtle Bay Display
Where conditions permits, turtles are placed at Turtle Bay serving as ambassadors for the marine species, educating the public on the plight of their wild counterparts through daily education talks.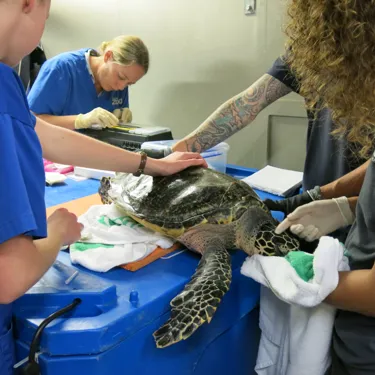 Tagging
Where possible, turtles are attached with satellite tagging equipment to enable scientific research into the species.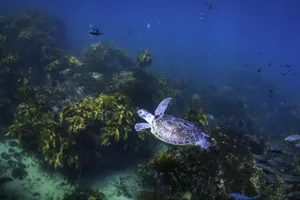 Project Turtle Watch
A tracking project website where you can follow turtles that SEA LIFE Kelly Tarlton's and our aquariums in Australia have rescued, rehabilitated and released back into the wild. Turtle Watch was created as an epicentre of turtle tracking for all SEA LIFE sites in Australia and New Zealand.
Find out more about Turtle Watch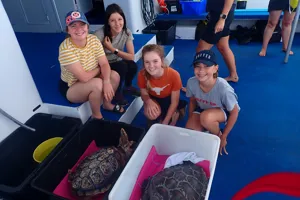 Ocean Youth
Ocean Youth is our latest education initiative.  It's a year-long conservation education program engaging young people in the community. From releasing rehabilitated sea turtles to skills-building sessions and nature-based experiences, we are helping to develop young leaders for positive environmental change.
About Ocean Youth
Meet our team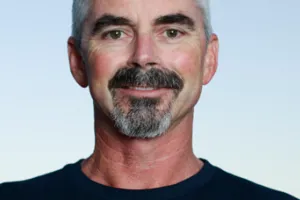 Craig Thorburn
Trustee of Kelly Tarlton's Marine Wildlife Trust and Waiheke Marine Project. Craig is focused on helping aquariums and communities get behind strategies and programs that will contribute to growing efforts to restore the marine ecosystem of not only the Hauraki Gulf / Tikapa Mōana, but may help coastal communities everywhere to take action.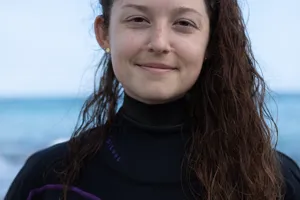 Mallory Sea
An accomplished scientist and diver currently completing a Doctor of Philosophy, Marine Science. Experienced in managing funding and field work design and delivery whilst also an Educational Outreach Specialist at Goat Island Marine Discovery Centre and Aquarist at SEA LIFE Kelly Tarlton's Aquarium.
Mallory is our part-time Project Coordinator.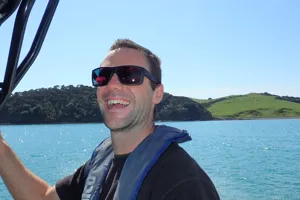 Beau Masters
BSc Marine Ecology Major brings excellent field and lab skills with experience culturing many different marine species from kelp to sea jellies. Currently involved with the early stages of kelp restoration on the Tutukaka coast. Beau wears a number of hats in the marine ecology field - Aquarist at SEA LIFE Kelly Tarltons Aquarium, Research Officer for Kelp at Massey University and Marine Technical support for the School of Natural and Computational Science. 
Beau is our part-time Project Coordinator.