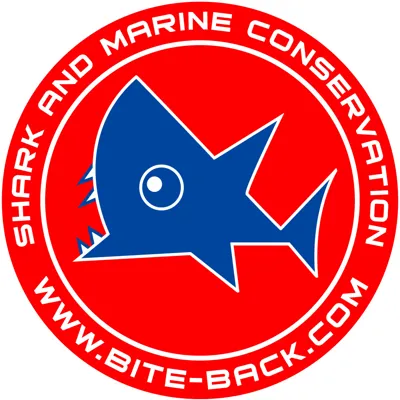 No Fin to Declare!
SEA LIFE London is currently supporting Bite-Back's latest campaign which aims to block the personal import of shark fins into Europe. You can help by signing the No Fin to Declare petition!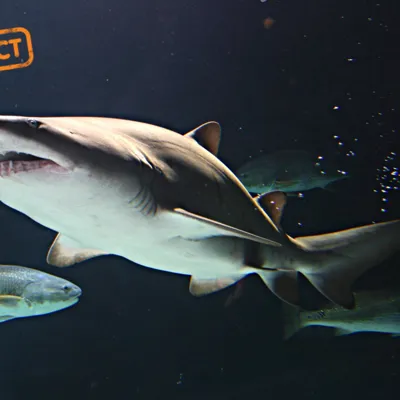 SEA LIFE London is proud to sponsor Bite-Back Shark and Marine Conservation
SEA LIFE London supports their mission to make Britain shark fin-free. The practice of shark finning is killing huge numbers of sharks all over the world – many species are already listed as endangered by the International Union for the Conservation of Nature (IUCN). And why? To make shark fin soup; a dish which is still served in a number of UK restaurants.
In April 2014 SEA LIFE London donated £45,000 to help support Bite-Back over three years. Extra fundraising and events helps keep the momentum going. Last year we took to the streets of Chinatown in London, to protest against the selling of shark fin soup in restaurants. We're passionate about protecting our sharks and are committed to supporting Bite-Back in all that they do.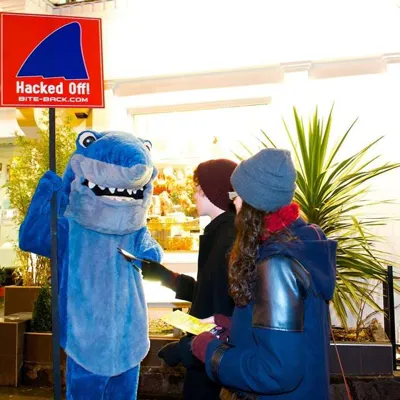 Hacked Off!
In the lead up to Chinese New Year 2014, Shaky the Shark and staff from SEA LIFE London Aquarium joined forces with Bite-Back and took to the streets of London to show how 'Hacked Off' they were! See our News section to find out why...