Chinese Fire-Bellied newts arrive at the aquarium
Tuesday 15th September 2015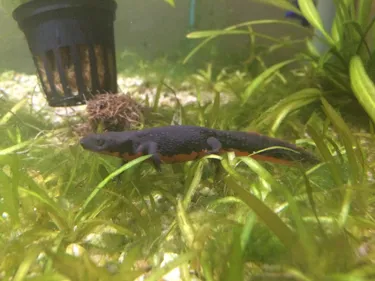 Today the SEA LIFE London Aquarium welcomed some new arrivals – Chinese Fire-Bellied newts! Aquarists working with these fascinating creatures have to wear protective latex gloves to avoid contact with toxins secreted through the amphibian's skin.
The new(t) additions measure in at just 10cm long, and can be instantly recognised by their striking orange black-speckled bellies, designed to ward off predators.
Visitors can see the Chinese Fire-Bellied newts on the special Behind the Scenes Tour.