Professional Mermaid Faces Her Fears
Wednesday 9th November 2022
Charli Beale
Sharks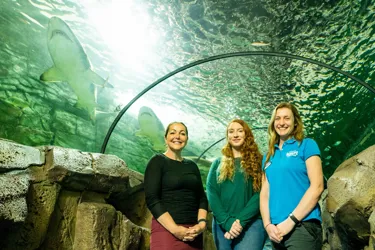 A professional mermaid, a husband and a mother, selected from a group of pledgees, bravely came to SEA LIFE Sydney Aquarium with their support buddies, to meet with aquarists and clinical psychologist Gemma Cribb, to face their fear of sharks.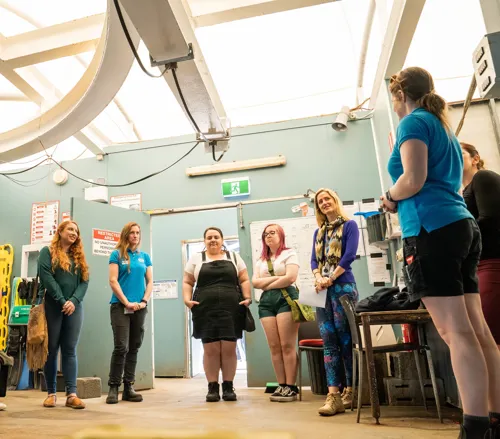 Step One:  They each shared the story of where their fears originated from, mostly from Hollywood and media, and were taken through a phobia workshop to understand their anxieties and how to manage them.
Their goal was to conquer their terrors, set a better example for their children and remove barriers to activities they longed to enjoy free of fear, including family beach trips, open water diving and even swimming in pools.
In the case of professional mermaid and underwater performer, Hannah Moy, her fear had led her to turning down work.
"I love the ocean! I've made a successful career as a professional mermaid and have always been a huge advocate for protecting sharks, never fearing them, until one day a shark mistook me for a seal. Now I'm kinda spooked," shared Hannah.
"It's so irrational. I know more people die from vending machines falling on them, than from shark attacks, but I still freak out. I need to conquer this fear and get back to my full love of the ocean." said Hannah.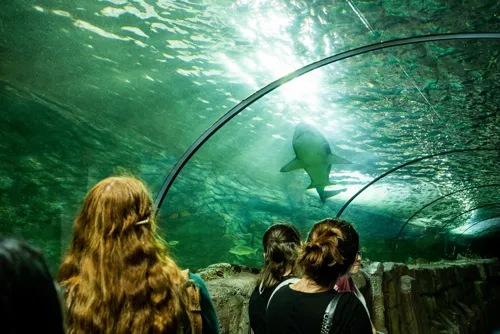 Step Two:  After the phobia workshop, in a little-by-little process, clinical psychologist Gemma Cribb refers to as 'graded exposure', SEA LIFE Sydney Aquarist and shark enthusiast Emma Mather, first took the brave group to view some residents through the aquarium glass tunnels.
Emma introduced some of her favourite grey nurse sharks, Murdoch and Mary-Lou, and discussed why she feels these sharks in particular are the misunderstood 'puppy dogs of the ocean'.
"There is a misconception that they are brainless man-eaters, but that is absolutely not the case. They are highly intelligent, and all have their individual personalities."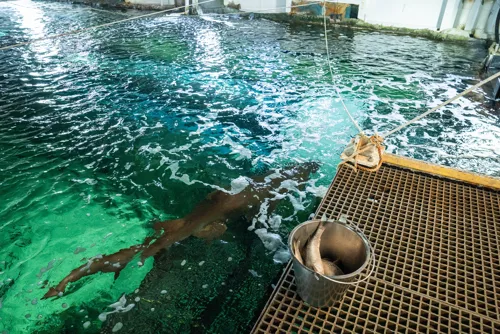 Step Three: After learning about, and beginning to appreciate, some of the 13 species of sharks found in the Darling Harbour attraction, the group was taken back-of-house, to the surface of the tank, where they heard more from aquarists on working safely with the sharks daily.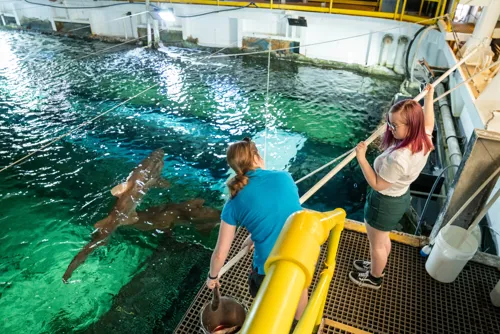 Step Four: Finally, the phobia suffers and their support buddies, each received the rare opportunity to feed the grey nurse sharks safely from the side, using a feeding pole. Each of them did so calmly and received a huge group cheer upon a shark taking their offerings.
All participants said they had made huge progress in conquering their fears and moving towards their personal goals.
Mother Christie Walker, was delighted to have set a good example for her daughter Abbie, who joined as her support buddy, Husband Michael Lozane, really enjoyed learning more about and getting up-and-close with the sharks and professional mermaid Hannah, was already planning her next visit to SEA LIFE Sydney Aquarium.
"I think everyone needs to face their fears, no matter how big or small, it opens new opportunities. The sharks were very cute, friendly and gentle and I'm now on a bit of a high from facing my fear." Giggled Hannah.
Clinical psychologist Gemma Cribb proudly noted, "Everyone did a really great job of managing their anxieties and facing their fears today, and hopefully now they can all go on to enjoy a fuller range of life's activities".
The special guests were selected from a pledge challenge launched on National Face Your Fears Day, 11 October 2023, by SEA LIFE Sydney Aquarium, WILD LIFE Sydney Zoo, and Sydney Tower Eye SKYWALK, in collaboration with, Clinical psychologist from Equilibrium Psychology, Gemma Cribb.
Gemma worked with keepers, aquarists and guides to assemble an online series of top-tips and expert videos, advising guests why and how to face your fear of sharks, heights, snakes and spiders.
"Phobias are an intense and irrational fear of an object or situation. Anywhere from 3-15% of the population will have a phobia at some point in their life with select animals and heights being some of the most common. They can really limit people's lives if not conquered".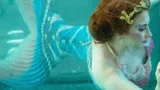 General Admission
Online From
$38.40
Per Adult
Price includes Digi Photo Pass with 8 digital photos included – valued at $26!
Get your ticket on your phone

| | | | |
| --- | --- | --- | --- |
| Ticket Type | Price on the day/School Holidays/Weekends | SAVE 25% - Pre-book online in advance on weekdays | High-demand pricing |
| Adult | From $51 | From $38.40 | $53 |
| Child (3-15 yrs) | From $38 | From $28 | $40 |
| Student or Senior* | From $41 | From $30.40 | $43 |
| Child (0-2 yrs) | FREE | FREE | FREE |

 

*All concession holders must have a valid concession/student/health care card to gain access to the attraction with a Student/Senior ticket.

Please note: Our ticket pricing is subject to available capacity and prices may fluctuate during periods of high demand.

Children under 16 years of age must be accompanied by an adult (18+)
Guarantee entry by booking online
Book this ticket if you have a Merlin Annual Pass and need to book a time slot
Make sure you book a date and time to guarantee entry
Book this ticket if you have a multi attraction pass or gift voucher and need to select a date and time
Make sure you book a date and time to guarantee entry