Winter School Holiday Activities that Won't Drive Parents Mad
Monday 22nd July 2019
school holidays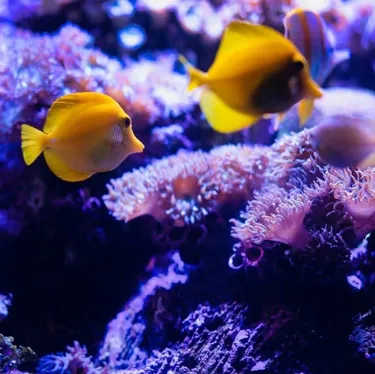 When the temperature drops and school is out for the holidays, you're probably looking for things to do so you don't go mad with your mob inside all day! Here are some excellent winter-friendly activities that are parent-friendly and will give your kids bragging rights when school goes back.
The Australian Museum
If you've got under 5s, head straight to the Kidspace where everyone from tikes to tweens can use play to discover the natural world. It's an immersive space where they can interact with loads of awesome artefacts; get snug in the themed pods and do some dress-ups. Try one of the winter holiday workshops which blend science and creativity.
Get Arty at MCA
The school holidays are the perfect time to introduce your kids to all things art. Make your way through the permanent exhibitions, and wow them with some stories behind the works. The gallery also has a host of family activities where the kids can discover art by doing and making, not just by looking at it.
Flying Fox Cafe and Playground
This place is a paradise for kids and parents alike. The incredible playground has everything from a flying fox to swings, and everything in between. And the best part is – it's all fenced-in so the littlies can run riot. Situated next to the cafe, you can all grab a bite to eat or a coffee when you're done on the equipment. Then go for a walk on the waterfront track to a dog-friendly beach where you and the kids can watch heaps of hounds doggie-paddling and catching sandy balls.
See Colourful Creatures
SEA LIFE Sydney Aquarium is an indoor underwater wonderland; perfect for the winter school holidays. Bring the whole family for an aquatic adventure and make the most of our holiday activities. The kids and parents alike, are guaranteed to have a fantastic time; learning as they encounter everything from rays to sharks and penguins. Make sure you don't miss the Day and Night on the Reef exhibit as you float above the tank in a glass bottom boat. Learn all about the largest coral reef in the world, and see the vibrant sea creatures who live there, including sawfish and dozens of species of tropical fish. Discover how your family can help protect the Reef and its incredible marine inhabitants. You have to be 3+ to take part in this experience.
Wheel Around Centennial Park
This is the city's grand green space; right in the centre of town. With its one-way circle road stretching 3.6 kilometres around the entire park, it's the perfect place to get the whole family on their bikes, scooters, skates or blades. And the good news is, there are next to no hills, so it's easy-going; don't forget your helmet and safety gear. Check out the resident geese who call the garden home, but make sure they don't swipe your sandwich! A visit to the Ian Potter Children's Wild Play Garden is a must.
Fly a Kite at Middle Head
You know that kite you've had sitting at the back of your cupboard? It's time to take it out for a spin. Winter winds will keep you all entertained for hours, so fly your old kite or run a kite-making crafternoon with the kids. The grassy area at Middle Head, Mosman, in the Sydney Harbour National Park is a top spot to fly; it's flat and high and boasts beautiful views to boot.
Even though it's cold outside, there's still plenty of fun to be had.