Lunar New Year at Kelly Tarlton's
Wednesday 10th February 2021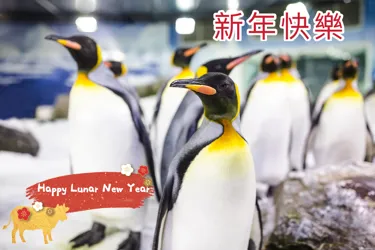 We have a number of on-site activities to celebrate the arrival of Year of Ox.
Wishing Wall – New year brings new aspirations, whether you are wishing for a new trampoline, to become a swimming champion, or simply wishing for world peace; you can place your New Year wish on our Kelly Tarlton's Wishing Wall.
Lucky Dip - Try your luck and draw a discount voucher. We have a range of discount deals from 'free slushy' at our café to '20% discount' at our gift shop.  Note: Limit to one lucky draw per booking.
Free colouring-in station - Add a bit of festive decoration to your house. We have SEA LIFE theme colouring in sheets where you can personalise your Lunar New Year greetings.
When: Friday 12th to Monday 22nd, February 2021
Did you know? The man behind this Auckland's favourite aquarium - Kelly Tarlton - was also born on the Year of Ox!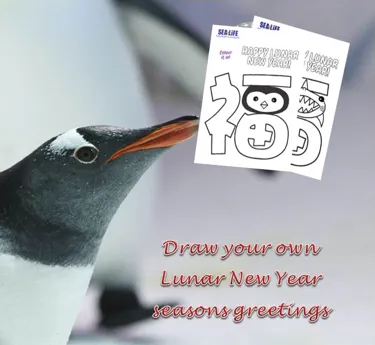 Create your own 福 decorations.
福 (pronounced "Fu" in Mandarin or "Fook" in Cantonese) meaning "good fortune, happiness and blessing". A 福 character is an indispensable decoration item for every Chinese family's New Year decoration.
Download your 福 decorations here.
Opening Hours:
We are open 5 days during school terms - Thursday to Monday.
Our opening hours are 9.30am to 5pm (last entry at 4pm).
Pre-book at least a day in advance and save!