Pirates Treasure Hunt
Friday 1st July 2022
School Holidays Activities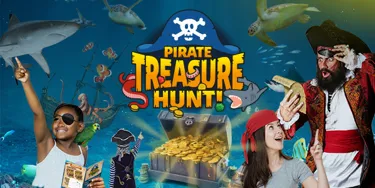 OH NO! Captain Careless has really done it this time.
He's lost all the pirate treasure at SEA LIFE - and the crew are none too pleased! On top of this, it seems some of our creatures have become quite taken with the shiny booty!
Can you help the Captain find all the lost booty (goblet, ring, bangle, jewel, gold etc…) that is hidden around the aquarium and fill in the pirate map as you go? And while on your hunt for the Captain's booty, learn all about our 'treasures of the ocean'.
Visit SEA LIFE Kelly Tarlton's these July School Holidays (9th - 24th July) and go on a treasure hunt! You will receive a free activity booklet to help Captain Careless find all the lost booty. Find all missing coins scattered around the aquarium.
Come dressed in your pirate costume and you may win a spot prize!
That's not all, we have daily face painting available to bring your pirate character to life!
WHEN: Saturday 9th July to Sunday 24th July 2022
TIME: 10:30AM - 2:30PM
WHERE: At Turtle Bay by the cafe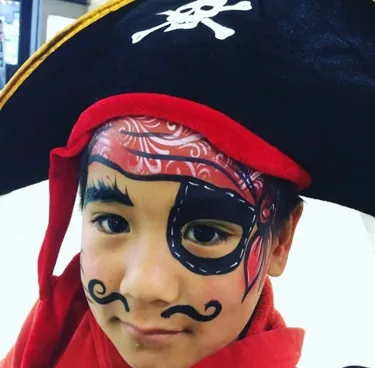 Enjoy some FREE activities at home! Download these fun activity sheets.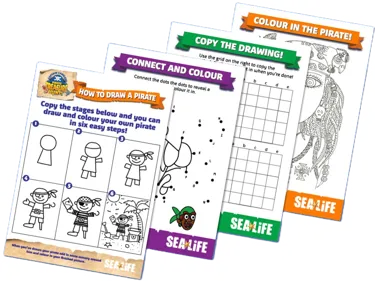 Book Your Visit Now
Pre-book now to guarantee entry.