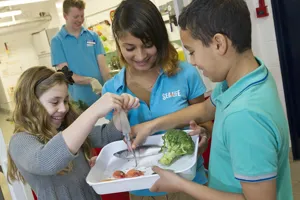 Enhance your field trip
In addition to our amazing aquarium experience, we work closely with teachers to develop educational programs to enhance your students' visit. Our school programs explore animal behavior, habitats, adaptations, ecosystems, anatomy and water chemistry.
Curriculum linked activities
Programs meet Minnesota State Academic Standards
45 minute programs customized for grade levels PreK - 12th Grade
Before and after visit resources
Workshops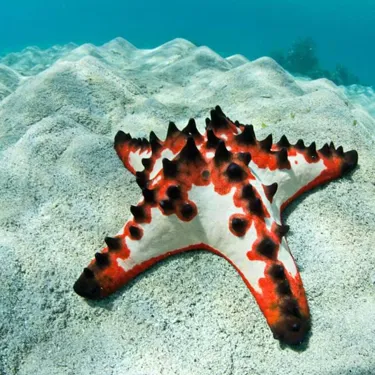 Homes in the Sea: Habitats
Pre-k - 5th Grade
Students can learn what is required of a habitat to be a good home for an animal. Explore the need for food, water, shelter, air, and space/territory in both aquatic and terrestrial habitats. Then, take a deeper look into various marine habitats and the life that dwells within them.
Recommended for Pre-k to K. Approximately 45 minutes. $3 per student.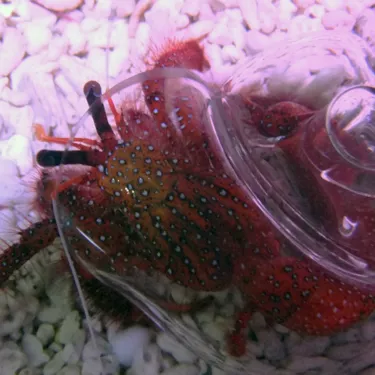 Survival at Sea: Animal Adaptations
Pre-k - 5th Grade
Students will learn how animals adapt to thrive in a watery world. Explore unique animal characteristics such as fins, scales, gills, lateral lines of fish, and electrical reception, which can enable animals to be successful in water.
Recommended for 1st-2nd Grade. Approximately 45 minutes. $3 per student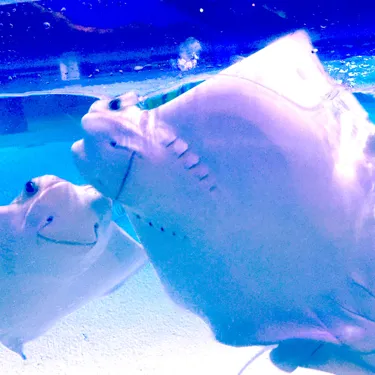 What's for Lunch: Food Chains
Pre-K - 5th Grade
A class that focuses on food chains, food webs, and predator/prey relationships. Students will take a look into what animals eat, how they eat, and what eats them. Additionally, they will study the complexities of the food chain, and how every animal depends on it for existence.
Recommended for 3rd-5th Grade. Approximately 45 minutes. $3 per student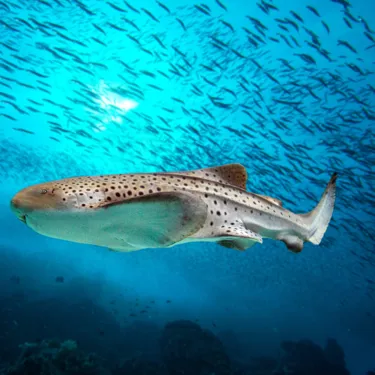 Sensational Senses
Middle - High School
Study the 6 senses of sharks, in comparison to the 5 senses of humans. When it comes to sight, sound, taste, touch, and smell, who is better…. humans or sharks? Then, discover the 6th sense that sharks possess, and learn how it enables them to be a top predator in the sea!
Recommended for middle school. Approximately 45 minutes. $3 per student.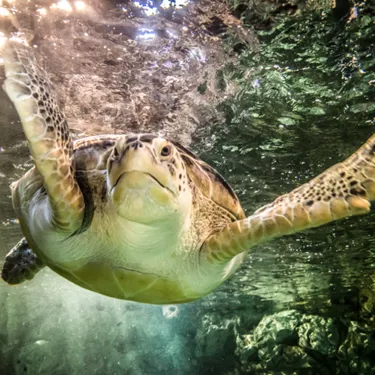 Ocean Conservation
Middle - High School
Learn what pollutants are effecting on the world's oceans from garbage and plastics, to chemicals and effluents, and even oil spills. Students will use deductive reasoning and creative thinking to come up with effective ways to clean up our seas and analyze conservation efforts worldwide.
Recommended for high school. Approximately 45 minutes. $3 per student.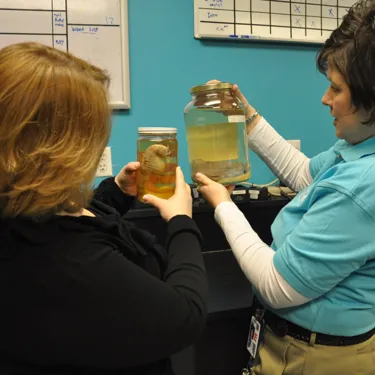 Marine Science Careers
Middle - High School
Take a deeper look into career paths and job opportunities within the aquarium and zoo industry, and learn how having a marine science career can have an impact on conservation and wildlife efforts. Learn how Marine Science Careers involve more than just animal husbandry, and how many jobs in an aquarium setting are deeply rooted in education, veterinary medicine, and research efforts.
Recommended for high school. Approximately 45 minutes. $3 per student.
Ready to Book?
If you require further information on school visits please contact our booking team. We'll be more than happy to provide all the information you need to ensure your students have a memorable, inspiring experience. Email: sales@sealifeus.com
SUBMIT BOOKING REQUEST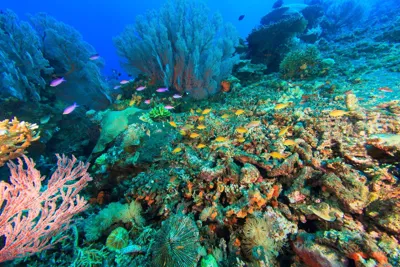 Receive classroom content & latest news!
Subscribe to our Educator Newsletter and stay connected. We'll deliver our newest teacher resources, keep you in the know of any special offers, educator event invites, friends and family discounts, giveaways and more!