Adorable Gentoo Penguin chicks hatch during successful breeding season
Sunday 22nd November 2020
Penguins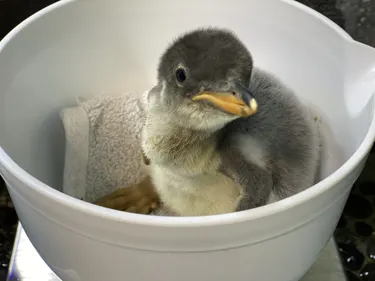 In news that will make hearts burst with extreme cuteness – SEA LIFE Sydney Aquarium has welcomed new Gentoo Penguin chicks.
The babies privately hatched in the aquarium's Sub-Antarctic Zone over the last month with the oldest arriving mid-October while the youngest's birth certificate currently reads 'two weeks young'.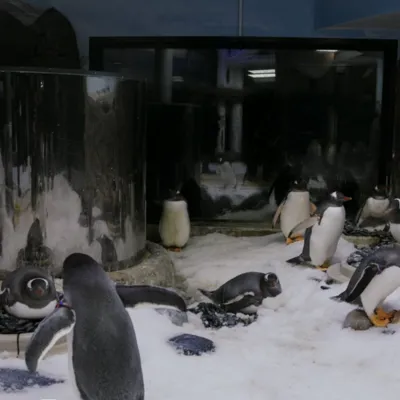 Still comfortably cuddling up to their incredible parents, the babies are closely being monitored and weighed daily by their dedicated team of Penguin Carers who say they are healthy and rapidly growing.
"We are beyond excited to welcome the new penguin chicks to our colony. They are doing really well and gaining weight. They started at around 95grams, now our oldest is almost 2kg and the youngest is sitting at around 399grams," said Kerrie Dixon, SEA LIFE Sydney Aquarium Penguin Supervisor.
Parents of the new chicks include SEA LIFE Sydney Aquarium's famous gay penguin couple, Sphen and Magic, who have adopted and hatched their second egg. The parents made headlines in 2018 as the aquarium's first Gentoo penguins to successfully incubate and raise a chick – a baby girl named Lara. A testament to their incredible parenting skills, Lara is a bright penguin who took part in this year's breeding season by learning to build a nest and incubate eggs.
Book Tickets Now
General Admission
Online From
$38.40
Per Adult
Price includes Digi Photo Pass with 8 digital photos included – valued at $26!
Get your ticket on your phone

| | | |
| --- | --- | --- |
| Ticket Type | Price on the day/School Holidays/Weekends | SAVE 20% - Pre-book online in advance on weekdays |
| Adult | $48 | $38.40 |
| Child (3-15 yrs) | $35 | $28.00 |
| Student or Senior* | $39 | $31.20 |
| Child (0-2 yrs) | FREE | FREE |

 

*All concession holders must have a valid concession/student/health care card to gain access to the attraction with a Student/Senior ticket.

Guarantee entry by booking online
Book this ticket if you have a Merlin Annual Pass and need to book a time slot
Make sure you book a date and time to guarantee entry
Related blogs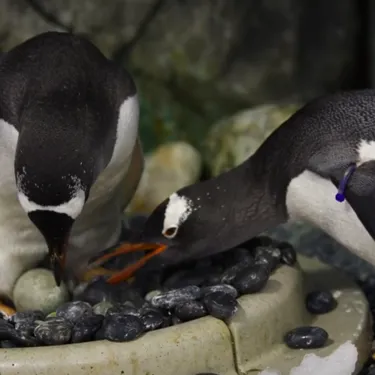 Sphen and Magic are stronger than ever!
Our same sex penguin power couple Sphen and Magic are stronger than ever this breeding season and our keepers are rejoicing!
Related blog posts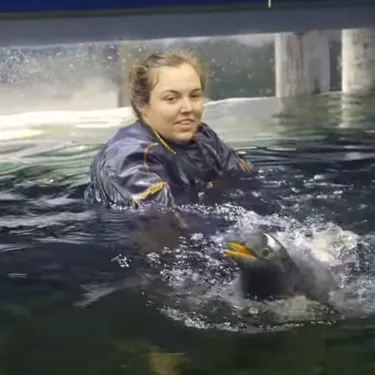 Baby Penguin Chick "Sphengic" Starts Swimming Lessons
Sea Life Sydney Aquarium's first sub-Antarctic penguin chick, fostered by same-sex couple Sphen and Magic, is off to a swimmingly good start to life, making a splash in its first aquatic lessons.
Related blog posts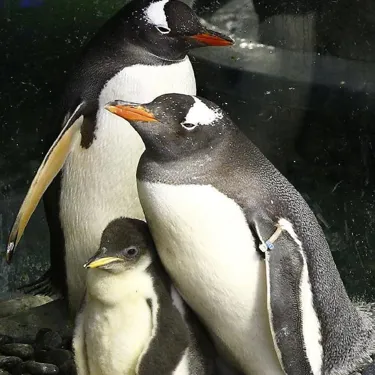 Introducing our newest arrival!
Born on Friday 19th October at 5:45pm weighing just 91 grams, the unnamed chick has also waddled into the history books as the attraction's first sub-Antarctic penguin chick
Related blog posts