Endangered Turtles Released!
Monday 20th February 2012
We successfully released two endangered Sea Turtles on Wednesday 15 February. Click below to play footage of the release.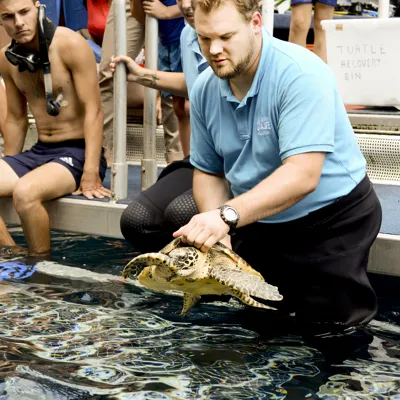 Another 2 turtles need some further rehabilitation, so will remain at Kelly Tarlton's until after the coming winter.Two more sea turtles will also soon be released in Northland, by the iwi of the local area in which the turtles were found.