King Chicks Gender Reveal
Wednesday 24th November 2021
Penguins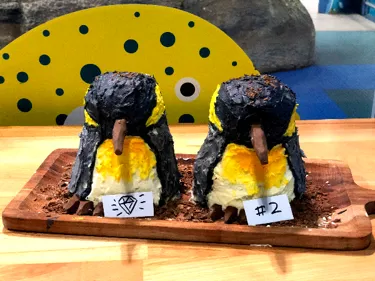 Join us on our Gender Reveal Party!
We had two King Chicks hatched earlier this year, one on Valentines Day, one on St. Patrick's Day. It is difficult to distinguish males from females among King Penguins by just looking at them, the way we find out their gender is to run feather DNA tests to confirm.
Diamond was born on 14 February 2021 (Valentines Day!), by parents Loaf and Solo.  
King Chick #2 was born on 17 March 2021 (St. Patrick's Day!), by parents Noel and Stretch. We have not officially named him yet.
Diamond - Apr 21
Diamond - Nov 21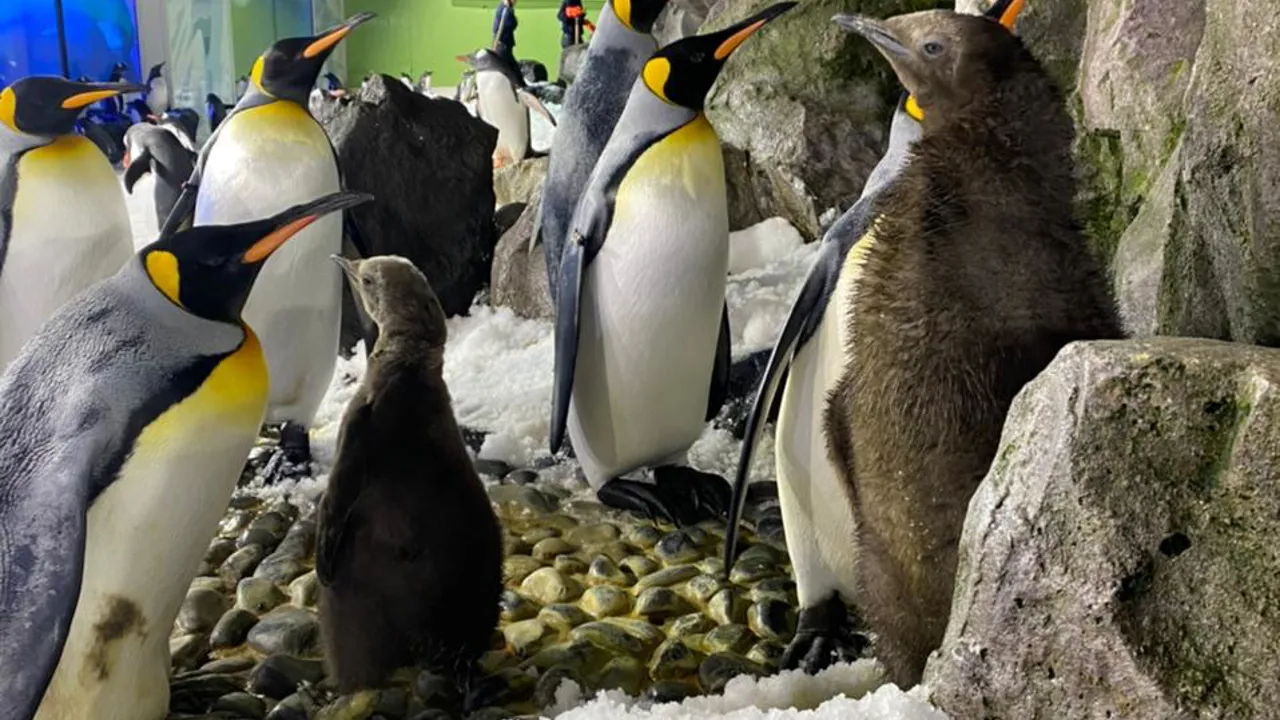 King Chick #2 - Apr 21
King Chick #2 - Nov 21
And... both of our 2021 king chicks are male!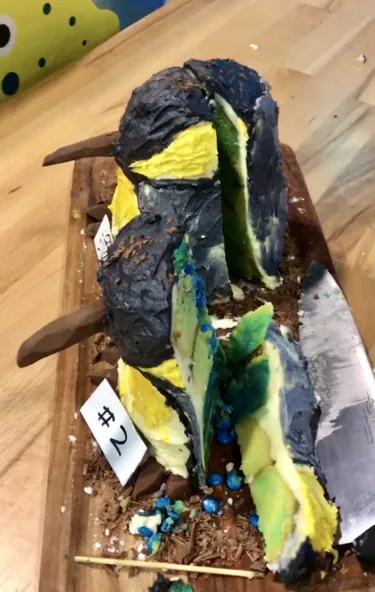 Fun Facts
Ever wonder how you can tell the difference between chicks and adults? 
Check out their beaks. The ones with the black beaks are the chicks after fledgling.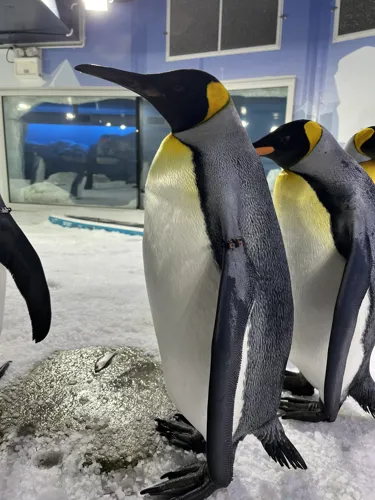 Get on-the-ice and meet the penguins!
Our Penguin Passport Encounter lets you get on-the-ice inside the penguin enclosure. Get up close and personal with our friendly sub-antarctic penguin.
Click here to find out how you can book this experience for yourself or how to get a gift voucher for someone you love.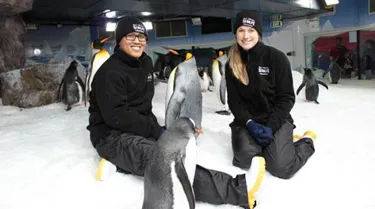 Pre-book Now
If you are an Annual Pass holder, please use the 'Annual Pass Pre-book' option to pre-book.
If you are holding Open-dated tickets or third party General Admission tickets; please use the 'Ticket Pre-book' option to pre-book. 
Related blogs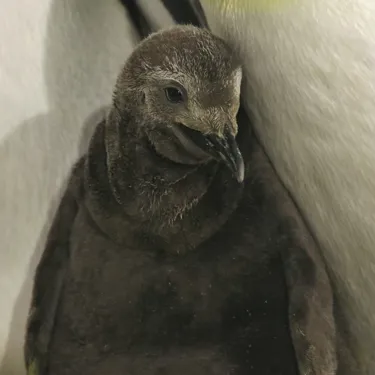 Our Valentine's Day King Chick has a name!
Thanks for all your entries, our team have gone through all entries and have now picked their favourite name for this fluffy chick.
Related blog posts