New Clownfish Creature Feature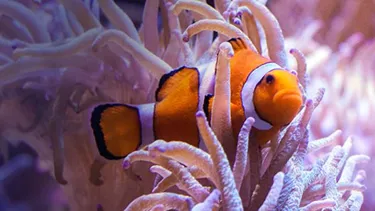 Keep the kids entertained these school holidays with the amazing NEW Conservation Zone at Kelly Tarlton's SEA LIFE Aquarium, featuring a captivating display of more than 250 Clownfish.
The new zone, dedicated to marine conservation, launches the Kelly Tarlton's SEA LIFE Aquarium Breed, Rescue and Protect programme - an international SEA LIFE initiative which sees local aquariums contribute to marine life preservation, while encouraging involvement from the public.
Kelly Tarlton's SEA LIFE Aquarium Marketing Manager, Maggie King, says, "We're committed to protecting New Zealand's unique aquatic animals and their habitats. This new venture allows us to show our passion for marine protection and deliver sustainability messages in an engaging way, aimed at educating and inspiring visitors."
Kelly Tarlton's SEA LIFE Aquarium is dedicated to funding and implementing research and educational projects that will help protect threatened species and habitats, as well as teaching the public more about the relatively little-known marine world.
The programme comprises of 3 major conservation initiatives:
1. Breed
The new Conservation Zone educates visitors about habitat threats facing Clownfish from coral bleaching and rising water temperatures. Clownfish are bred in order for scientists to learn more about how changes to the ocean are effecting the survival of juvenile fish on the Great Barrier Reef.
2. Rescue
Kelly Tarlton's SEA LIFE Aquarium's successful Turtle Rehabilitation Programme was established in 1991 and over this time, 72 sick and injured turtles, including many endangered species, have been rescued and rehabilitated at the centre before being released back into the wild. Kelly Tarlton's SEA LIFE Aquarium encourages all people to reduce the human impact on turtle habitats, particularly by disposing of plastics properly.
3. Protect
Protecting sharks is another major concern for the aquarium which works to conserve habitats and ensure population sustainability. Kelly Tarlton's SEA LIFE Aquarium encourages visitors to help protect sharks by asking them to sign a petition against shark finning.
The new Conservation Zone is open from 20 April 2013.