Sea Cave Adventure is coming to Kelly Tarlton's
Thursday 25th February 2021
New Zone, Sea Cave Adventure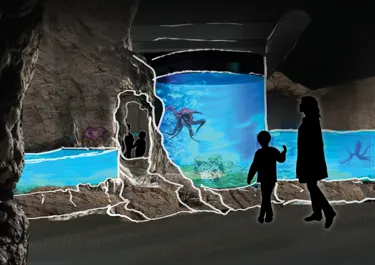 UPDATE: Due to effects of the lockdowns and COVID restrictions, the completion of the new zone will now be end of 2022. 
------------------------------------------------------------------------------
A Sea Cave Adventure paying homage to the wonders of the Hauraki Gulf is coming to SEA LIFE Kelly Tarlton's Aquarium!
SEA LIFE Kelly Tarlton's Aquarium is celebrating the 21st anniversary of the Hauraki Gulf Marine Park by announcing that a new zone dedicated to the incredible wildlife of New Zealand's first and largest marine park is coming to the Aquarium.
Opening to the public in December 2021, Sea Cave Adventure will be a world-class interactive experience that aims to educate guests and inspire them to fall in love with the Gulf and its inhabitants.
SEA LIFE Kelly Tarlton's $1.1 million upgrade will tell the story of the Hauraki Gulf Marine Park, which was established on 27 February 2000 to help stem ecological decline by protecting the Gulf's natural and historic features. The Aquarium's new zone will be a portal for guests to discover the Gulf's marine life, the threats to its future and how they can help protect it.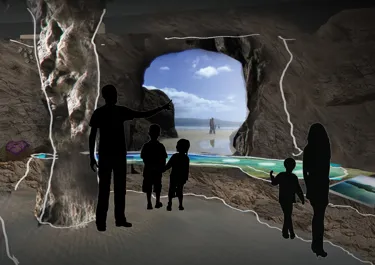 Sea Cave Adventure will take guests on a journey of coastal exploration of native marine species and their environments. The adventure will unfold as guests move through four themed chambers where they'll encounter native octopus, eel, starfish, crayfish, pufferfish and crab species. In addition to fascinating sea creatures, the new zone will include hands-on interactions through a reinvigorated rockpool experience along with educational video and audio content, and digital displays.
"Our aim is to advocate for the Hauraki Gulf Marine Park by creating an engaging and educational experience that not only enlightens guests but inspires them to continue discovering the Gulf after they leave the Aquarium. We want to help raise the profile of the Gulf and encourage our guests – both local and visiting – to explore this amazing resource and protect it for future generations," said Dan Henderson, General Manager of SEA LIFE Kelly Tarlton's.
"We are grateful for the Department of Conservation's ongoing support, which will help us ensure Sea Cave Adventure is a world-class experience full of hidden discoveries, unexpected surprises and digital interactives," continued Dan.
According to Julie Kidd, Strategic Partnerships Advisor at the Department of Conservation; "Our hugely successful partnership with SEA LIFE Kelly Tarlton's helps us reach hundreds of thousands of people to share the wonder and uniqueness of New Zealand's only national park of the sea, right here on our doorstep. The Aquarium team's commitment and passion to our unique marine space is superb."
The Sea Cave Adventure zone will help the Aquarium continue the legacy of its founder, globally-renowned adventurer Kelly Tarlton, whose passion for the underwater world inspired him to create the world's first ocean tunnel to share the wonders of the ocean and its inhabitants from a whole new perspective. 
Construction on Sea Cave Adventure will begin in May 2021. The new zone will be unveiled in December 2021, in time for the summer school holidays.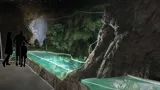 SEA LIFE Kelly Tarlton's is currently home to magnificent sand tiger sharks, rescued sea turtles undergoing rehabilitation, New Zealand's only colony of Sub-Antarctic penguins, hundreds of different fish species, and many more marine creatures.
The Aquarium is open Thursday – Monday during the school term and seven days a week during the school holidays. All visitors must pre-book their tickets online in advance. Visit www.kellytarltons.co.nz for tickets, opening hours and health and safety information.