Our Beach Cleans
Tuesday 17th October 2017
Beach Clean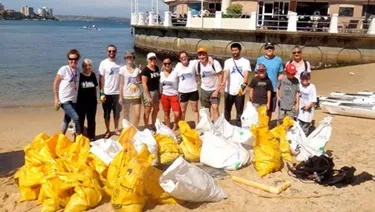 We want to say thank you to all the volunteers who helped out at our beach cleans recently. At the Orakei Beach Clean we had 67 volunteers come down and help out! We managed to collect 60kgs of rubbish off the beach which was made up of single use plastic including bottle tops and chip packets.
The beach clean at Mission Bay was even bigger!!! With 163 volunteers collecting over 90kgs of rubbish!
We want to say thank you to the team EcoBags that supplied the fully bio-degradable rubbish bags for us to use and the team at Keep New Zealand Beautiful who helped out on the day.
To all the amazing volunteers, thank you again, we couldn't run the Beach Cleans without you!